After months of teasing, Bitcoin [BTC] finally managed to push past $30K. While most of the assets followed the king coin, Shiba Inu [SHIB] barely made any gains. Unlike its counterparts who pocketed double-digit profits over the last 30 days, SHIB's monthly increase was limited to 8%. Will things get better for the meme coin this month?
It looks like SHIB will continue to suffer this month according to a prediction made by a machine learning algorithm. PricePredictions noted that Shiba Inu will dip down to $0.000011 towards the end of the month. This is certainly detrimental considering Shiba Inu's current price.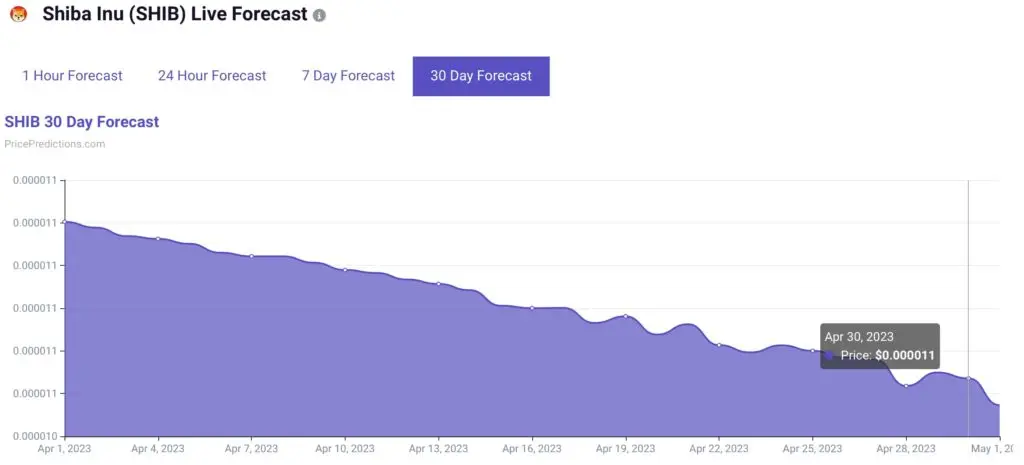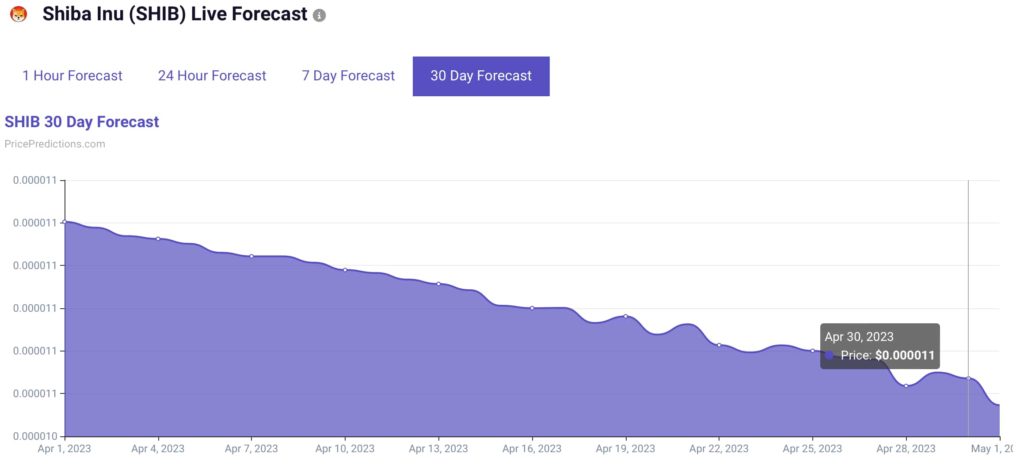 At press time, SHIB was trading for $0.00001113 with a 2.21% daily rise. It should be noted that the meme coin continues to trade 87.43% below its all-time high of $0.00008845. A potential dip in the asset's price could further decrease the chances of SHIB inching closer to its ATH.
Sadly, this notion will continue throughout the year. Another AI noted that SHIB could dip to a low of $0.00000361 by the end of 2023. It should be noted that the above-seen machine-learning algorithm employs several indicators to determine the price. The indicators used are Bollinger Bands, Relative Strength Index, moving averages, MACD, and average true range among others.
Can the launch of the Shiba Inu Metaverse save SHIB?
While this is certainly a disappointing prediction, the community remains optimistic as the network has several updates underway. For instance, a recent blog post revealed that the Shiba Inu Metaverse will launch this year. However, since it will roll out at the end of 2023, it might not make that much of a difference to the price of the asset throughout the year.
Most Shiba Inu and other meme coin rallies are driven by hype. Therefore, a possible push can be expected during endorsements or partnerships. While the narrative is bearish from AI's point of view, for assets like Shiba Inu, a massive price breakout can take place within a day or two, if significant buying pressure piles on the asset.