Prominent meme coin, Shiba Inu (SHIB), has recently exhibited an upward trend with green candles on its charts. Over the last 10 days of October, the meme coin recorded a notable 16% increase, thanks to the bullish sentiment among investors. Although Shiba Inu has been striving to keep pace with the broader market's upward momentum, it faces a formidable obstacle in its path. Nevertheless, SHIB's bullish supporters appear undeterred and seem poised for further gains.
The recent upswing in SHIB's performance has captured the attention of cryptocurrency investors, particularly those who closely follow meme coins. Now, the key question emerges: will these investors opt to capitalize on their profits early, or will they opt to stay the course, hoping for further gains?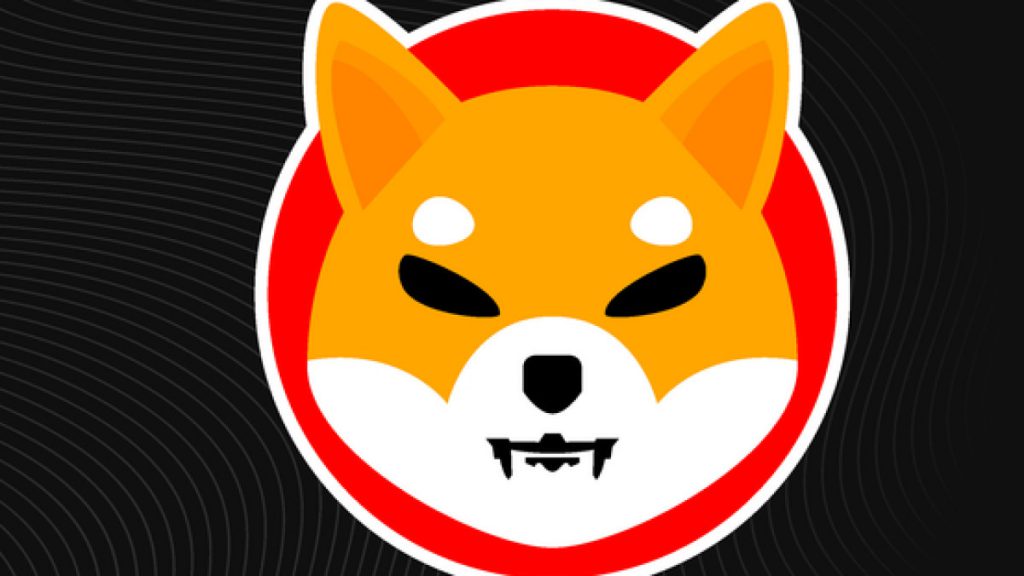 Shiba Inu: Mid-November Gains Take Backseat
As November unfolded, SHIB kicked off on a positive note, trading at $0.000007788 despite experiencing a 2.25% daily drop. It's worth highlighting that over the preceding 14 days, this meme coin demonstrated an impressive surge of 13%.
Analysts from Changelly have offered insights into SHIB's potential price range for mid-November. Their projections indicate that SHIB may trade within a range of $0.00000694 (at the minimum) to $0.00000839 (at the maximum). This is with an expected average trading price of approximately $0.000007435. The analysis implies that SHIB could potentially face a decline of up to 11% from its current value. However, the return on investment (ROI) for this month is estimated to be 8.6%.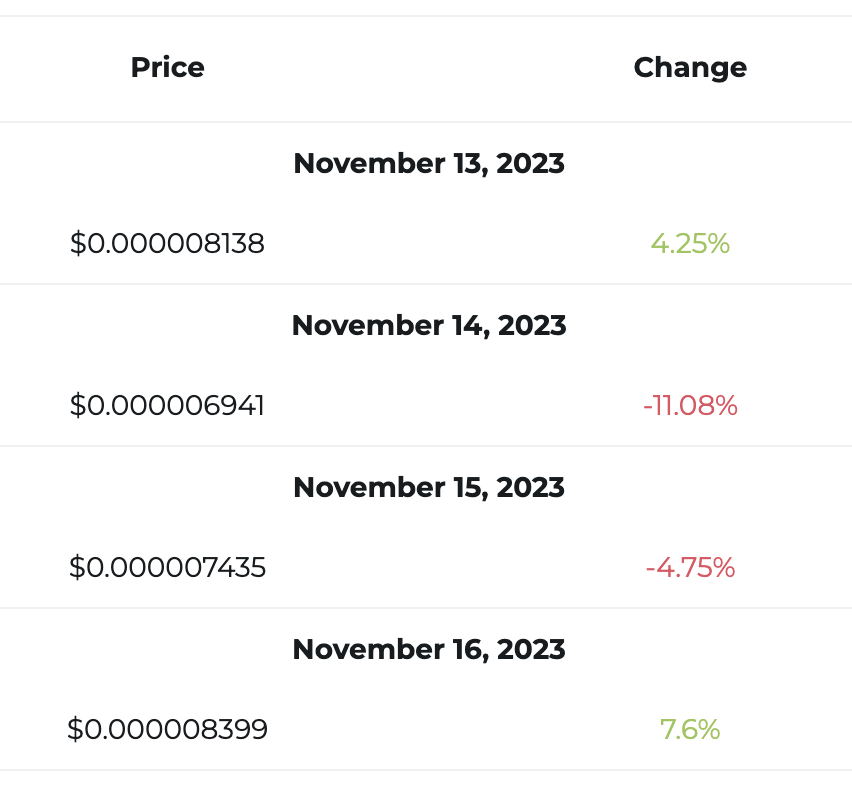 Also Read: Here's When Shiba Inu Will Surge by 1,800%
Will investors aid SHIB's uptrend?
A crucial factor to consider is the behavior of SHIB investors over the past month. Data from the CryptoQuant chart illustrates that SHIB holders have been actively depositing a significant number of tokens into exchanges and trading platforms. This trend commenced on Oct. 7, when the total SHIB Exchange Reserves stood at 168.5 trillion. However, this figure has surged past the 170 trillion mark now. This further indicates that investors had deposited a substantial 2 trillion SHIB tokens into cryptocurrency exchanges within the last 25 trading days.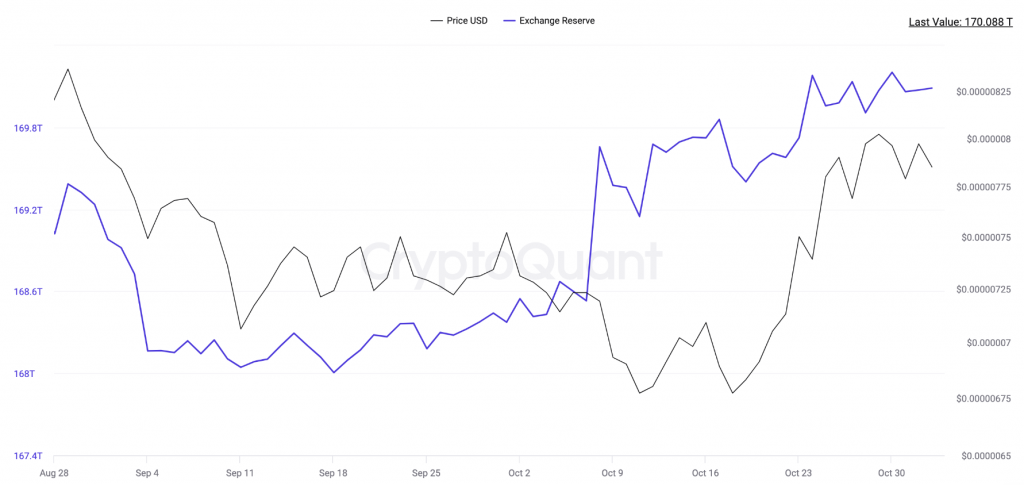 During a bull market, an increase in exchange deposits often suggests that many investors are seeking to realize early profits. Therefore, with the current exchange supply of Shiba Inu reaching a two-month peak, the impact of this heightened supply on SHIB's price in the upcoming days and weeks remains to be seen.
Also Read: Shiba Inu: What Will 1 SHIB Be Worth in 2030?
As the meme coin market continues to evolve, SHIB investors face significant decisions regarding whether to cash in their gains or hold for potential long-term growth.