Shiba Inu (SHIB) offspring token, BONE, has witnessed a 13.7% spike in its price. The rally comes as a surprise as there is no news or developments regarding BONE that could push the token. Moreover, the SHIB ecosystem was supposed to launch their layer-2 network, Shibarium, in Q3 of this year. However, the team has missed the previously stated deadline.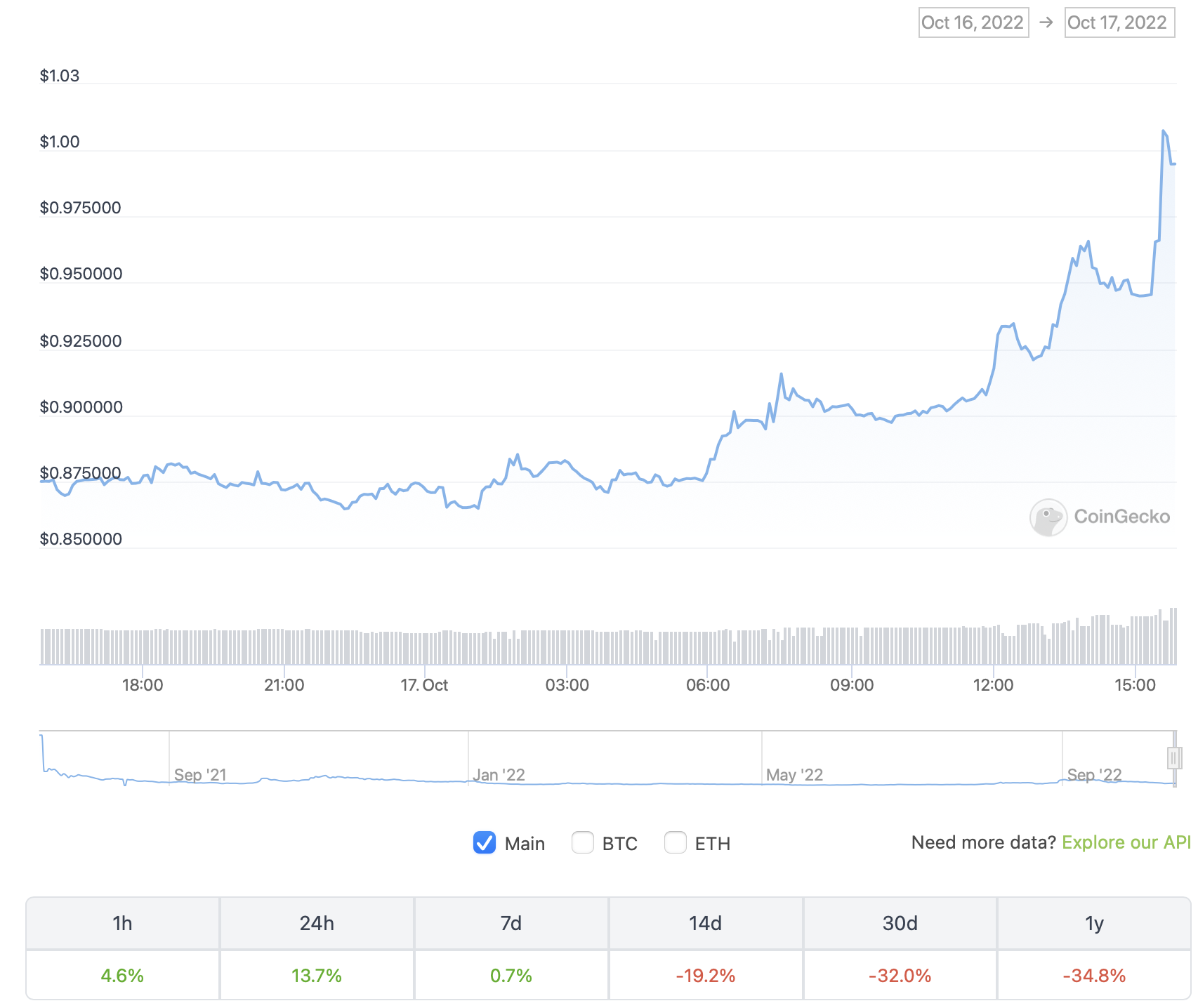 BONE is a governance token in the Shiba Inu ecosystem. However, after the announcement of the Shibarium network, it was voted to be used for the validators on the new layer-2. BONE minting was supposed to be limited to 250 million. However, minting was voted to be stopped at 230 million, so that the remaining 20 million could be used by the validators. The news caused a spike in BONE interest at the time.
What's pushing Shiba Inu's BONE token?
BONE garnered a lot of interest after it was announced to be used for Shibarium. Additionally, the SHIB team was supposed to have released the documentation for the impending layer 2 by now. However, the team's plans have not unfolded as expected. However, the current rally may be in anticipation of the release of the Shibarium documents. With Q3 coming to a close, we may be getting very close to Shibarium's launch.
Additionally, BONE also entered the list of top smart contracts used by the top 500 Ethereum whales. SHIB is already a popular token among ETH whales, hence it is not surprising that they are interested in BONE as well. SHIB currently makes up 5% of the holdings of the top 100 Ethereum whales.
At press time BONE was trading at $0.994892, up by 0.7% in the last week. On the other hand Shiba Inu (SHIB) was trading at $0.00001037, up by 1.3% in the last 24-hours.