The cryptocurrency market's favorite canine-inspired asset was back in the headlines again. This time, Shiba Inu [SHIB] was not under the spotlight for Shibarium but for its significant rise in burn rate. The meme token has seen triple and even four-digit increases over the last couple of months. However, today, the asset's burn rate soared beyond 10,000%.
At press time, the burn rate of SHIB was at 10,129%. This abrupt increase has been linked to Crypto.com's latest move. Wallet address 0x463…758 accounted for the biggest burn of 19,400,000 during the past 24 hours. Etherscan data showed the wallet address is associated with Crypto.com, which carried out the transaction on Feb.7, 2023.
20,929,491 SHIB tokens were burned in total during the course of the day as per Shibburn. A total of 4 transactions each contributed to the burn, which diminished the number of Shiba Inu tokens in circulation.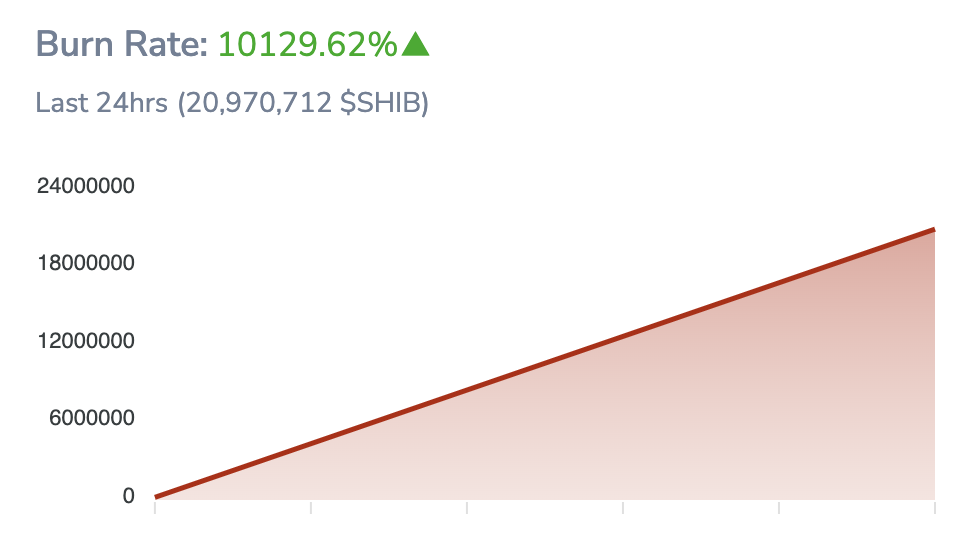 An increased number of burns are expected to drive the price of SHIB. The meme token at press time recorded a daily rise of 1.35% and was trading at $0.00001413.
Burns of this magnitude are expected to become more common in the ecosystem following the launch of Shibarium. As this persists, Shiba Inu could finally eliminate a zero from its price and move to the $0.0001 level.
Shiba Inu records new milestone as Shibarium inches closer
It seems to be a great day for the Shiba Inu network. Earlier today, the meme token reached a new milestone as its holder count reached 1.3 million. The total number of unique addresses in the network had been lingering around the 1.2 million zones for quite some time now.

However, currently, there are a total of 1,300,815 addresses in the network. In addition to this, there are a total of 14,645 active SHIB addresses. This increase was widely connected to the imminent launch of Shibarium.