The entire community has been focused on the depleting price of the crypto market. The Shiba Inu [SHIB] Army, on the other hand, has a variety of factors to consider. The entire community has been engaging in eliminating tokens from the circulating supply of SHIB. As of today, the community has managed to burn a whopping 410,381,116,673,584 SHIB from the initial supply.
The burn rate of the Shiba Inu increased dramatically during the past several days. The necessity of eliminating billions of SHIBs per day has frequently been brought up in community discussions. Despite the absence of burns of this magnitude, the burn rate nevertheless managed to reach four-digit increases. Yesterday, the network's burn rate suffered a setback and witnessed a 100% plummet.
While the community feared if the streak was broken, the burn rate was once again surging today. At press time, a total of 59,350,604 SHIB was burned pushing the burn rate up by 99.69 percent.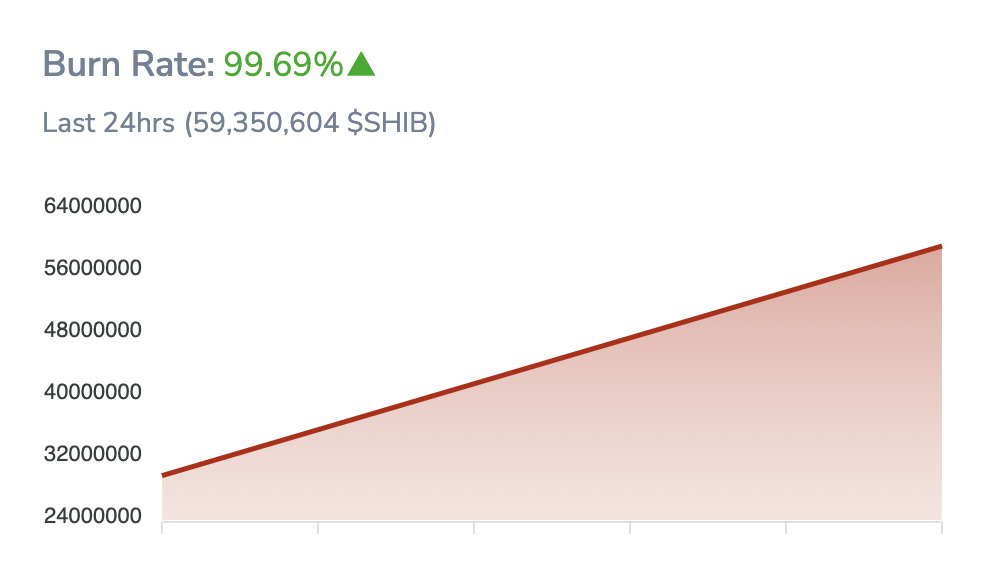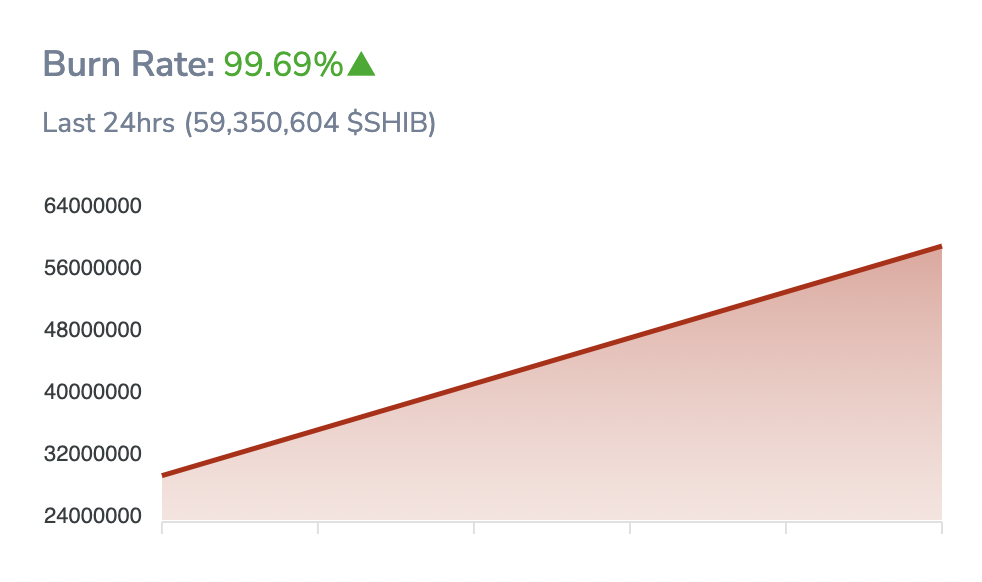 Despite this, Shiba Inu decided to mirror the market sentiment as it dropped by nearly 5 percent over the last 24 hours. At press time, the meme coin was trading for $0.00001096.
Ethereum whale scoops up 272 SHIB
The Shiba Inu community's devotion has often been demonstrated. Ethereum whales are a different group of users that have been very committed to the network. Despite the state of the market, these whales have been scooping up SHIB tokens.
Similarly, an ETH whale called Galion made a big purchase earlier today. The whale is reportedly the 130th biggest ETH whale. Over the last 24 hours, the whale managed to bag a whopping 272,000,000,000 SHIB. This, however, was through two transactions.
Galion started its purchase spree with 172 billion SHIB worth $1.89 million and closed it with about another 100 billion SHIB worth $1.1 million.
Despite this exorbitant purchase, Shiba Inu took over as the fifth most purchased token by the top 100 whales.