The dominance of the bears painted the entire crypto market red. While adoption was at full spree, the advent of the bears caused chaos. Shiba Inu [SHIB] was certainly impacted by this ordeal. However, this was limited to its price. The SHIB network focused primarily on the developmental side and the community seemed to extend its full support. Alongside the existing community, the SHIB ecosystem managed to amass an array of new holders over the last couple of months.
As seen in the below image, the total number of unique addresses that held Shiba Inu witnessed a prominent surge. Earlier this week, the holder count of the asset hit a 3-month high of 1,228,038.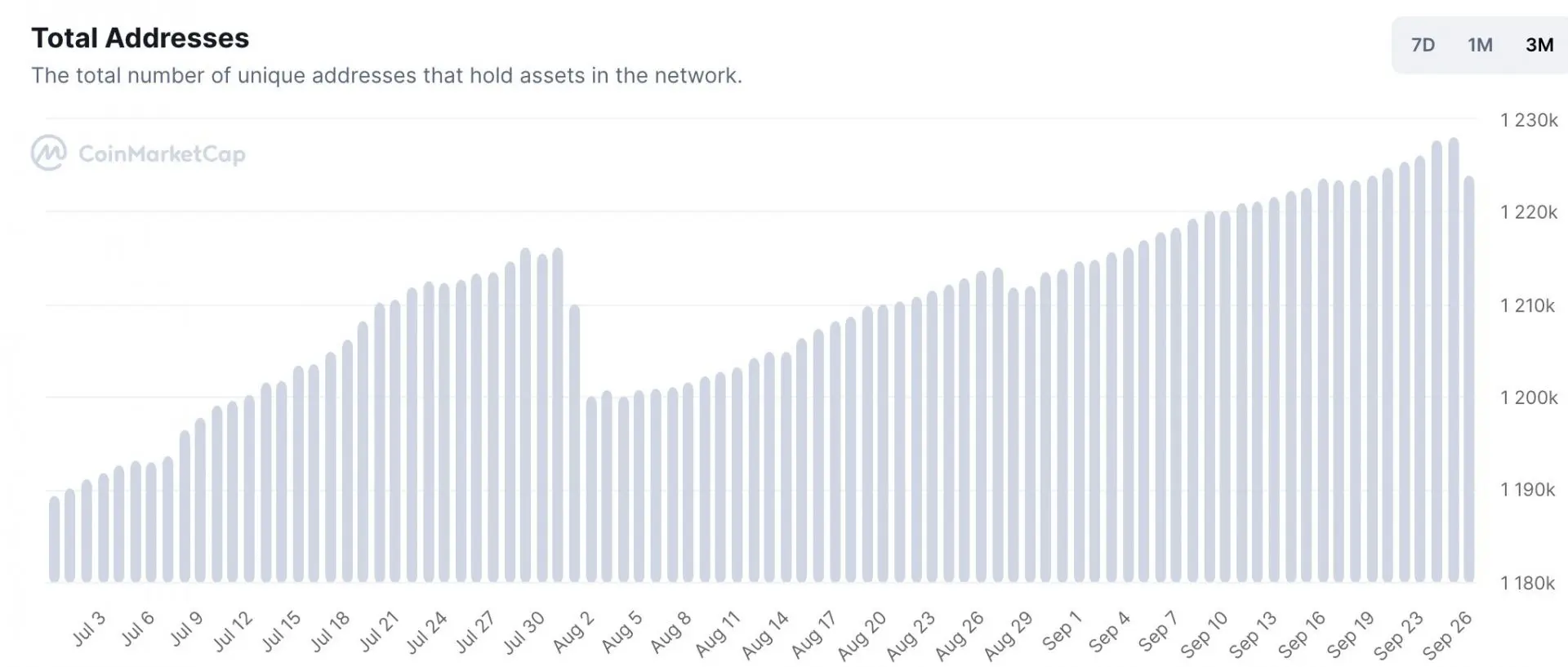 The price chart of the meme coin sadly did not mirror the above chart. After witnessing a sudden spike in its price back in August, a downtrend hit the altcoin. On 15 August, SHIB surged to a high of $0.00001726. At press time, however, the asset was trading for $0.00001143 with a 4.41 percent daily rise.
It's quite surprising to see Shiba Inu's holder count surge by the day despite its depleting price. This lays focus on how these holders could be in it for the long term.
Will SHIB Super Store manage to shatter its August records?
The SHIB Super Store network has been tirelessly burning SHIB contributing to the development of the ecosystem. Over the last couple of months, the network has managed to send a significant amount of SHIB to a dead wallet. Now, it seems to be trying to break its own record of monthly revenue.
The above tweet notes how the SHIB burn platform eliminated 5,364,995 tokens already. While the amount of SHIB burned has already surpassed its August record, the monthly revenue is yet to follow suit.
After days of witnessing a triple-digit and four-digit increase in the burn rate, things were looking dull, at press time. The 24 hours SHIB burn rate had encountered a 60.04 percent daily drop.