According to the data on Shiba Inu's (SHIB) burn portal, the token's burn rate has spiked by a whopping 1081.96%. The surge can be attributed to one transaction, in particular, which was responsible for burning 127.8 million SHIB tokens.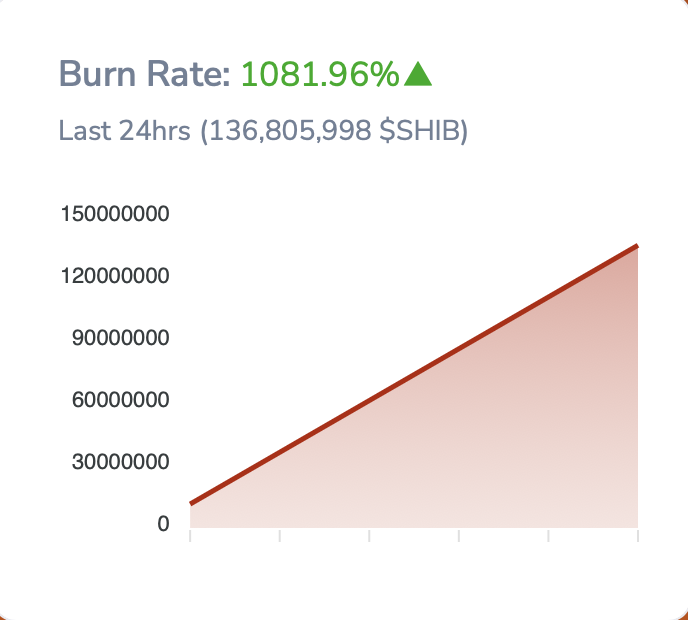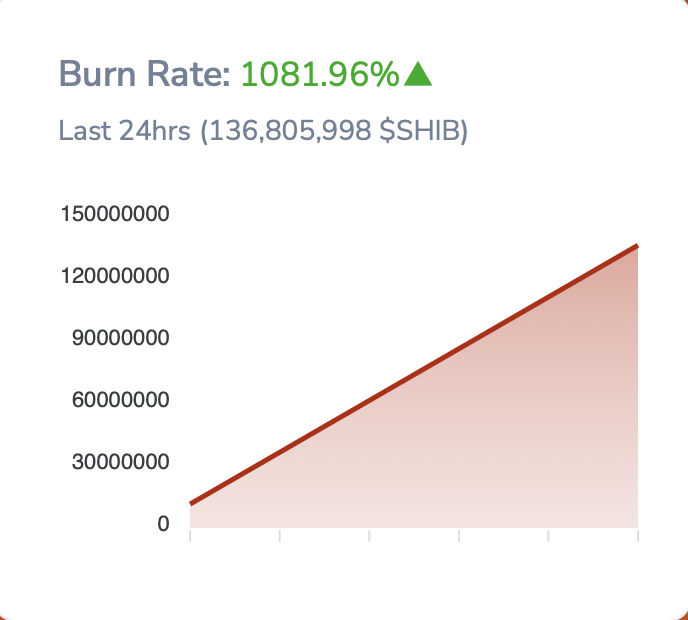 The SHIB Burn Project established three revenue streams, including Twitter Super Followers, Shibburn.com, and Shibburn Radio. The project has committed 40% of its profits to burning Shiba Inu tokens.
The Shibburn portal noted that the 127 million SHIB was from only one part of their revenue stream. The payment from their Twitter Super Followers and Shibburn Radio is yet to come in.
Will Shiba Inu launch its Shibarium network soon?
Among all of SHIB's impending launches, none is as anticipated as Shibarium. Many expect the project's price to take a turn upon its launch. SHIB project developer Shytoshi Kusama said on Twitter that nothing would stop Shibarium "whatsoever."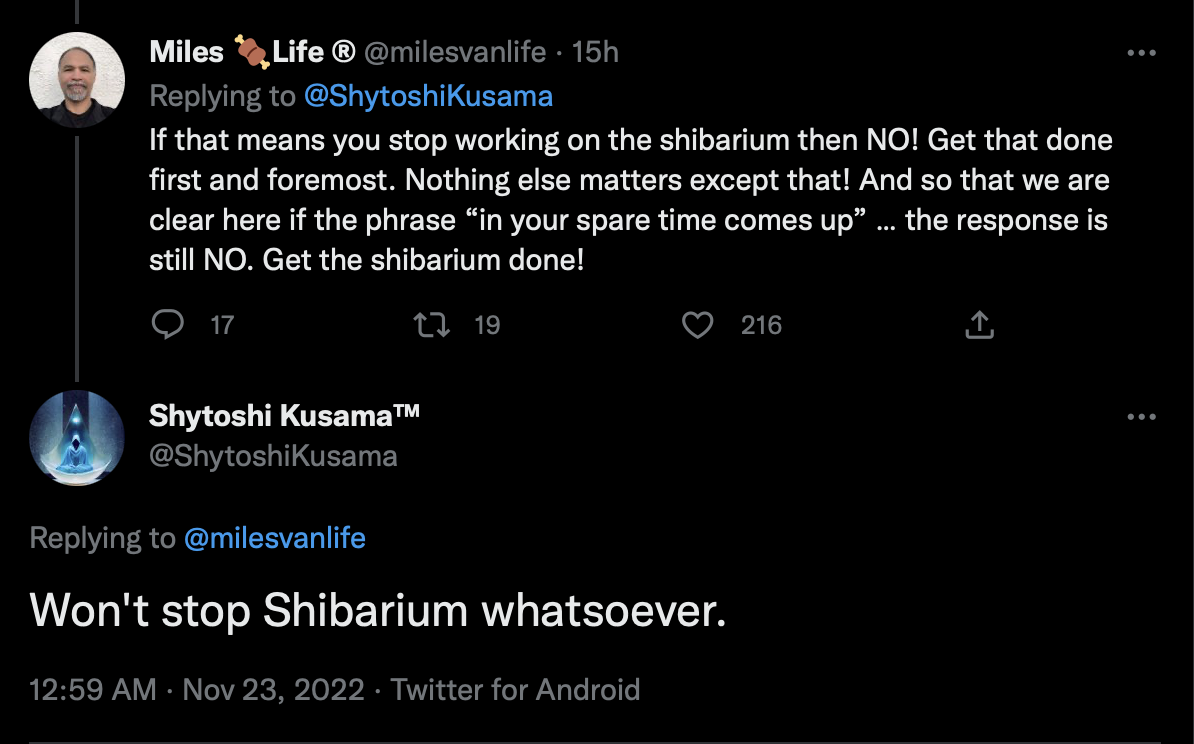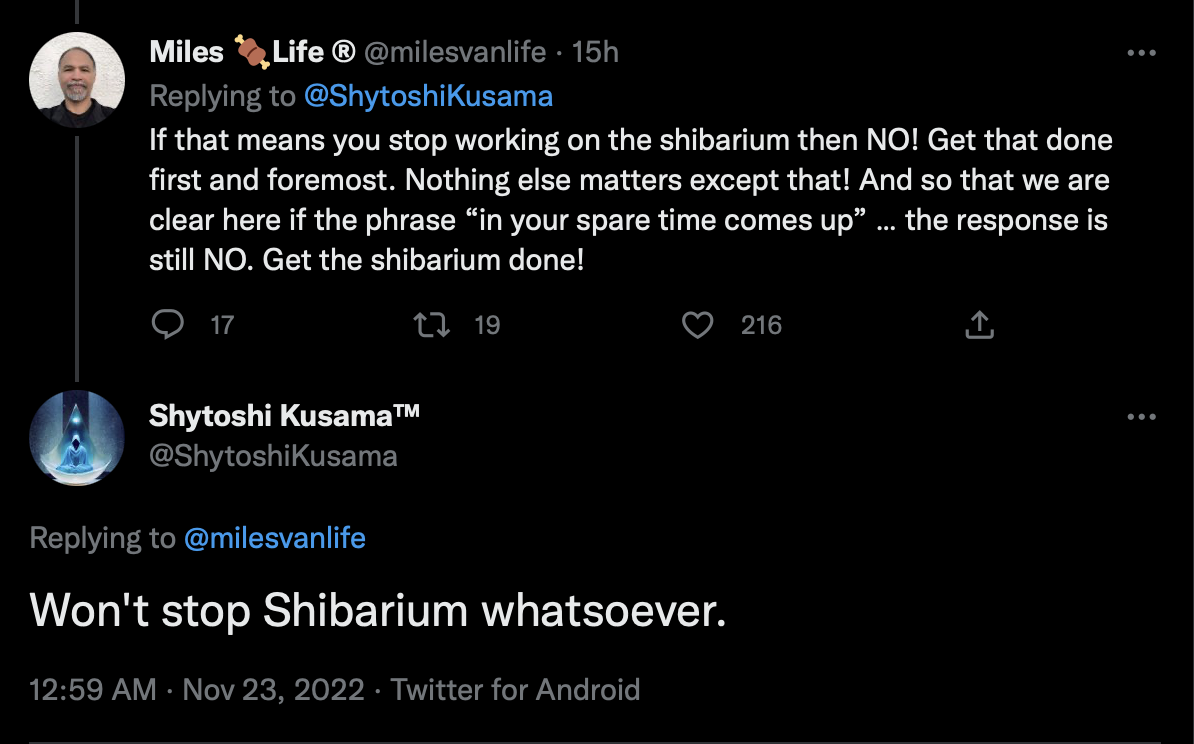 Kusama's words provided a lot of confidence to SHIB fans and users. Shibarium was initially planned for a Q3 launch, but the team had to postpone it due to development delays. However, the Shiba Inu team has assured fans that the layer-2 network will debut very soon.
On the price side of things, SHIB had quite a fruitful 24 hours, as the token is up by 8.7%. Moreover, the project's market cap has climbed over the $5 billion mark once again after briefly falling below it. In the most recent crypto market crash, SHIB added another zero in front of its price.


SHIB's transaction volume skyrocketed yesterday after almost one trillion tokens were moved around. One hundred Sixty billion of those SHIB tokens belonged to Crypto.com, which moved it within their internal wallets. Crypto.com recently revealed that 20% of their reserves were in Shiba Inu.
At press time, SHIB was trading at $0.00000904, up by 0.6% in the last hour.