The Shiba Inu [SHIB] network has been in the spotlight due to its Shibarium update. However, the reception wasn't entirely favorable. The release gained attention due to a glitch that plagued its introduction. Despite these challenges, a potential shift might be on the horizon, as signaled by the notable increase in the SHIB network's burn rate.
At press time, the burn rate had surged by 1044.95%, as reported by Shibburn. Within the past 24 hours, a total of 1,043,370,687 tokens were out of circulation. Presently, there are 579,473,888,723,589 SHIB tokens in circulation.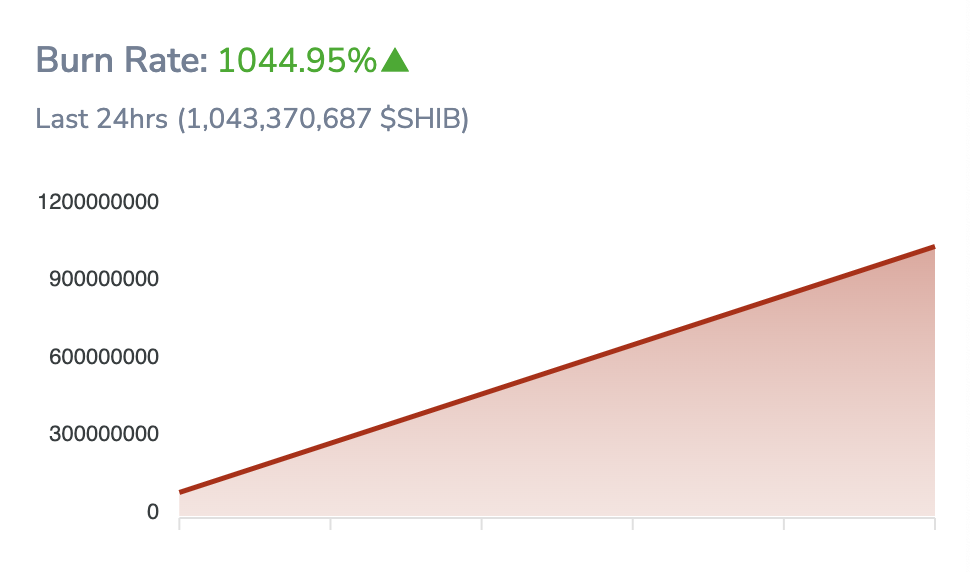 This latest data demonstrated a significant surge when compared to the preceding day, during which the community burned 106,300,211 SHIB through a total of twenty-three separate transactions.
Also Read: Shiba Inu: Can Shibarium Still Burn 5 Trillion Tokens Monthly?
Can Shiba Inu see a rise soon enough?
At press time, SHIB is being traded at $0.00000799, indicating a decline of 2.4% in its daily value. The cryptocurrency experienced an upswing, reaching a peak of $0.00000820. As the asset grapples with establishing stability around $0.0000080, the community is placing its hopes on the increasing burn rate to propel the asset's value.
According to insights from IntoTheBlock, the bullish sentiment was prevailing over the bearish sentiment. Addresses that acquired over 1% of the traded volume in the past 24 hours are categorized as bullish. However, addresses that sold more than 1% of the trading volume within the same timeframe are bearish.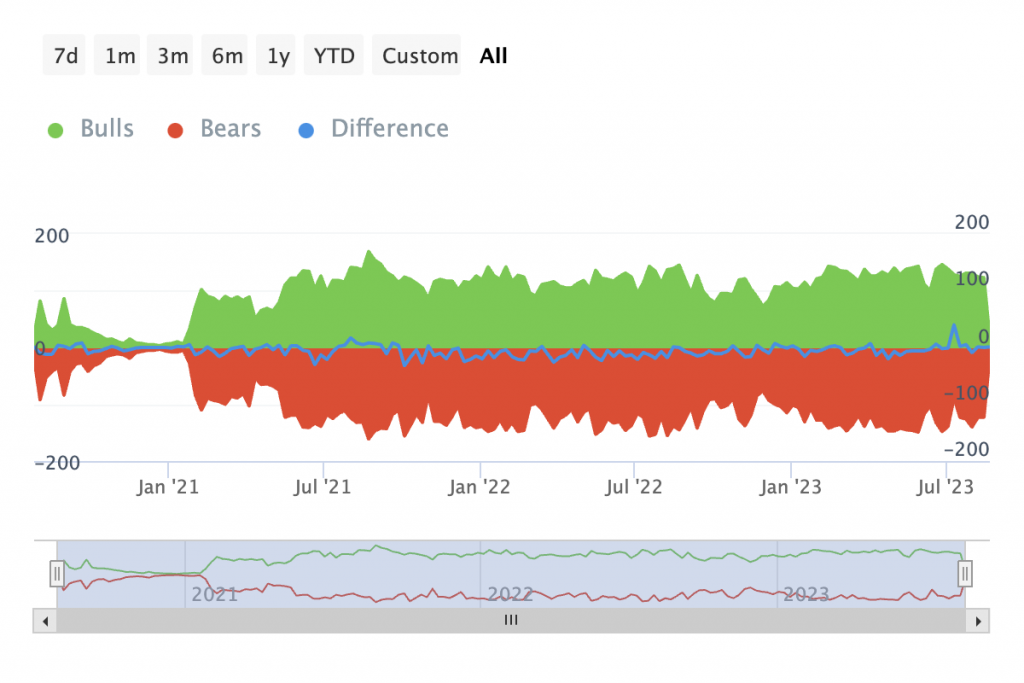 Furthermore, an escalation in volatility is currently occurring within the SHIB market. In contrast to the previous week, volatility surged to a level of 101.58%. If the mild bullish trends in the market endure, there is potential for a significant upswing in the meme coin's value due to the heightened volatility present in the market. Shibarium's 'ready' state can also aid in this possible uptick. Nevertheless, if the asset remains influenced by overarching market sentiment, there's also the possibility of a downturn.
Also Read: Shiba Inu: Shibarium Achieves "Ready" State After Additional Tests