The Shiba Inu community is quite optimistic about the SHIB burn mechanism. They believe that the asset could 'burn' its way up to psychological benchmarks like $0.001 and $0.01. The community keeps burning Shiba Inu tokens on a daily basis. Additionally, Shibarium is also set to remove tokens out of the circulating supply. Now that the L2 network has already been launched, could trillions of tokens be burnt and propel SHIB's price to new highs?
Also Read: Shiba Inu Investor Misses 200,000x Returns on SHIB, Here's Why
The real impact of Shibarium Will Reflect in 8-12 Months
In 2022, 'Queenie' chalked out a hypothetical scenario about how many burns could actually transpire. She projected that if things went as planned, around 111 trillion SHIB tokens could be burned each year. That is approximately 20% of Shiba Inu's circulating supply. She projected on Twitter that even if a 1% transaction fee for SHIB burns was implemented in Shibarium and ShibaSwap 2.0, they could collectively burn trillions of tokens per year.
According to data from Shibburn, around 25,100,470 SHIB tokens have been burned over the past 24 hours. However, that marks a 74.94% decline in the 24-hour timeframe.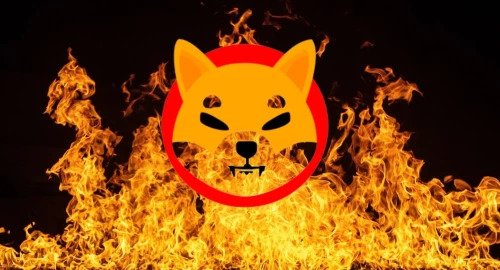 Also Read: When Will Shiba Inu Reach 1 Cent?
Several community estimates suggest that Shibarium could single-handedly burn 5 trillion tokens every month, summing up to 60 trillion tokens every year. However, the team has not given any official confirmation regarding this. Shiba Inu team member Lucie recently pointed out that several influencers have been making "big promises" regarding SHIB burns lately. Explaining the fundamentals, she she asserted that every time a user uses Shibarium, SHIB will get burned. She clarified,
Also Read: Shiba Inu Forecasted to Rise 925%: Here's When
It's [Shibarium] designed to burn SHIB, and yes, the gas fees are intentionally kept low. This way, millions of people can use it and contribute to burning SHIB tokens. So, it's not just a few people burning millions of dollars."
Stressing why patience is the key, she added,
"We'll soon find out how much has been burned in the upcoming updates. No need to rush. This is all part of a long-term plan. The real impact of Shibarium will start to show in 8-12 months."