Forecast and analytics platform Telegaon which uses AI-powered technical analysis, similar to Gov Capital and Wallet Investor has painted a rosy picture for long-term holders of Shiba Inu. The analytics firm has predicted that Shiba Inu could reach $5 by the year 2050. Telegaon has predicted that Shiba Inu will reach a minimum of $5.42 and a maximum price of $9.61 in 2050. The firm claims that SHIB's average trading price in 2050 could be around $7.89.
For SHIB to reach $5, the token needs to spike 26,000,000% from its current price. SHIB has spiked 42,000,000% from its inception in August 2020 up until today.
Read More: Here's When Shiba Inu Could Reach $0.01
According to Telegaon, SHIB could breach the $1 milestone by 2040 and touch a minimum price of $1.13. Their prediction also states that SHIB's maximum price could reach $4.15 in 2040 and its average trading price could be around $2.76.
Telegaon also projected that SHIB will cross the $0.001 mark by the end of 2030. Also, SHIB could breach the '1 Cent' milestone anywhere between 2030 to 2040, predicts Telegaon.
If the predictions from Telegaon turn out to be accurate in 2040 and 2050, current SHIB holders might earn generational wealth. However, 28 years is a long shot from today, and a majority of current holders might sell their holdings by then.
Read More: Real Leader of Shiba Inu Emerges After Ryoshi's Disappearance
Below is the price forecast for Shiba Inu by Telegaon year-to-year: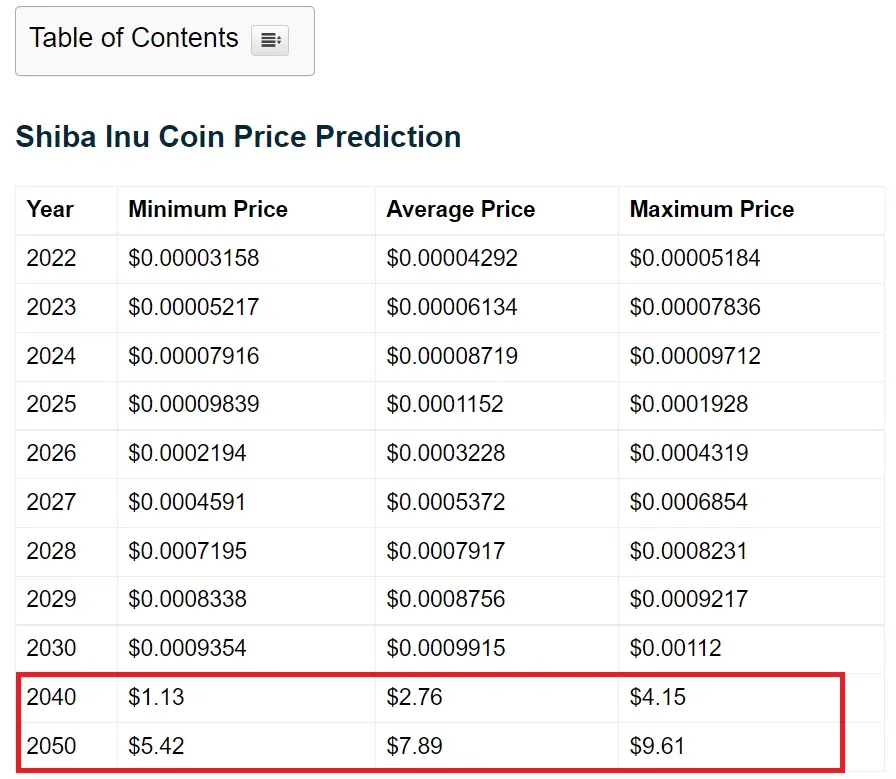 We will have to wait and watch and get back here in 2050 to check if Telegaon's predictions are accurate.
It is advised to do your research before going all-in on SHIB as even Telegaon's prediction states, "We would like to suggest our readers do some personal level analysis and study before making any crypto investment."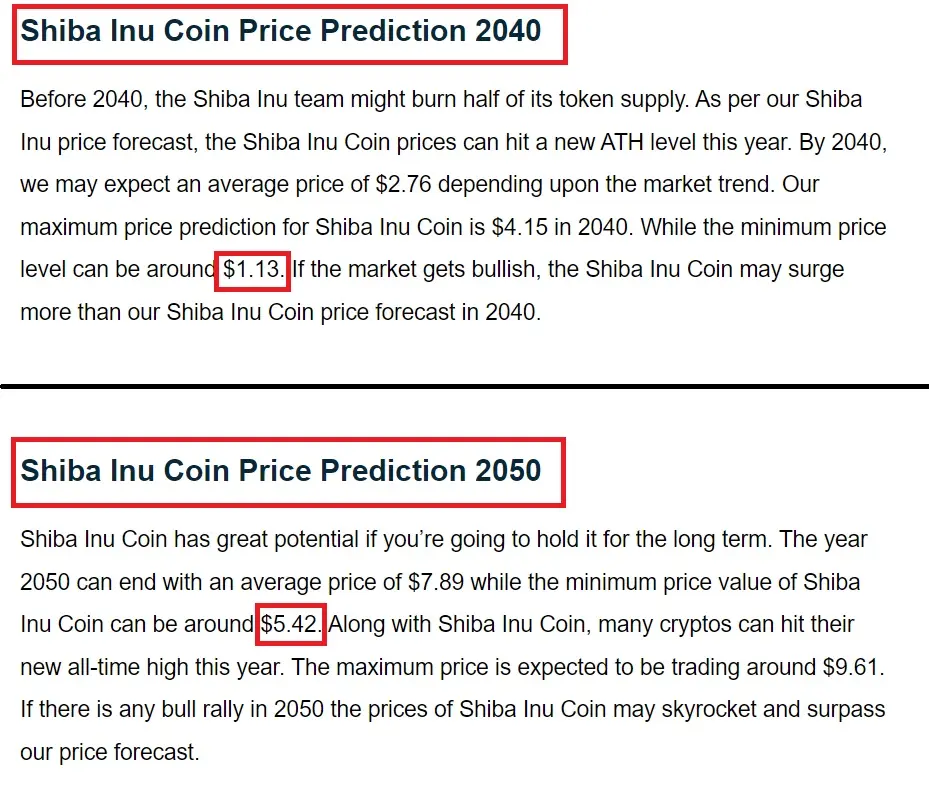 Read More: Shiba Inu: Shytoshi Kusama Hints About Shibarium Release
Shiba Inu: The Present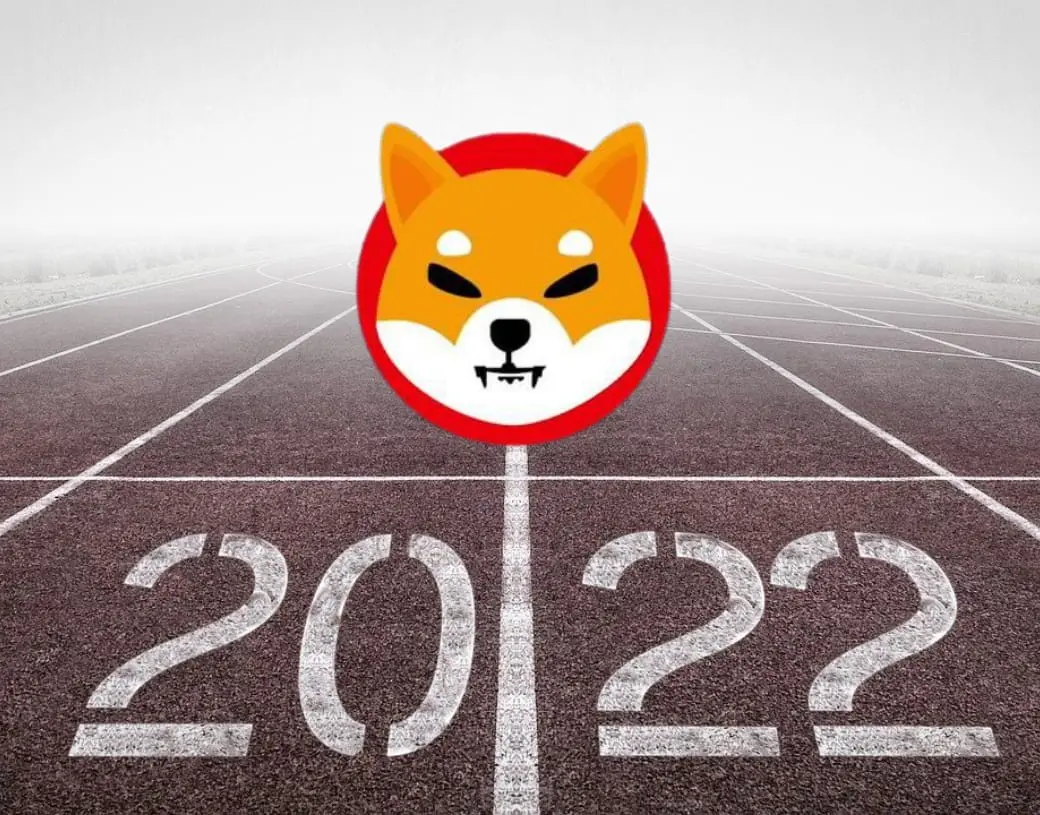 Let's now zoom out from the future and have a look at the present scenario that Shiba Inu is in. The dog-themed token has been going down for six months straight in 2022 showing no signs of growth. SHIB was trading with four 'zeroes' early this year but added an extra 'zero' (five zeroes now) in June. It is also down 90.4% from its all-time high of $0.00008616, which it reached on October 28, 2021.
Investors can buy 1 million SHIB tokens for a mere $10 today. SHIB is still considered a low-hanging fruit that's up for grabs in the crypto sphere. Shibarium layer-2 solution, SHIB: The Metaverse, ShibaNet, and ShibaSwap 2.0 are yet to be released.
Read More: Shiba Inu 'Burn Rate' Intensifies, Surges 350% in 24-Hours
At press time, Shiba Inu was trading at $0.00000817 and is down 0.4% in the 24-hours day trade. It is also down 35% in the last 30-trading days.