When the markets were breathing a sigh of relief, things took a turn once again. Every major crypto project has slumped into the reds, and Shiba Inu (SHIB) and Dogecoin (DOGE), outperforming Bitcoin and Ethereum this week, are witnessing double-digit drops.
The market's turn is most likely linked to the FOMC (Federal Open Market Committee) minutes of the July meeting, which were released on Wednesday. The FOMC minutes reveal that the US central bank is unlikely to reduce interest rate hikes until inflation dips.
With that said, let's look at how some of the popular altcoins are doing now.
Shiba Inu (SHIB): After completing an inverted head & shoulders pattern, the popular canine-themed coin was all set to head upwards. Veteran trader Peter Brand even suggested the same. However, the case seems to be the opposite as of now. After witnessing massive gains over the previous weekend, Shiba Inu has tanked by 12.9% in the last 24 hours. Nonetheless, the token is up by 5.2% in the 7-day chart and 9.1% in the 14-day chart.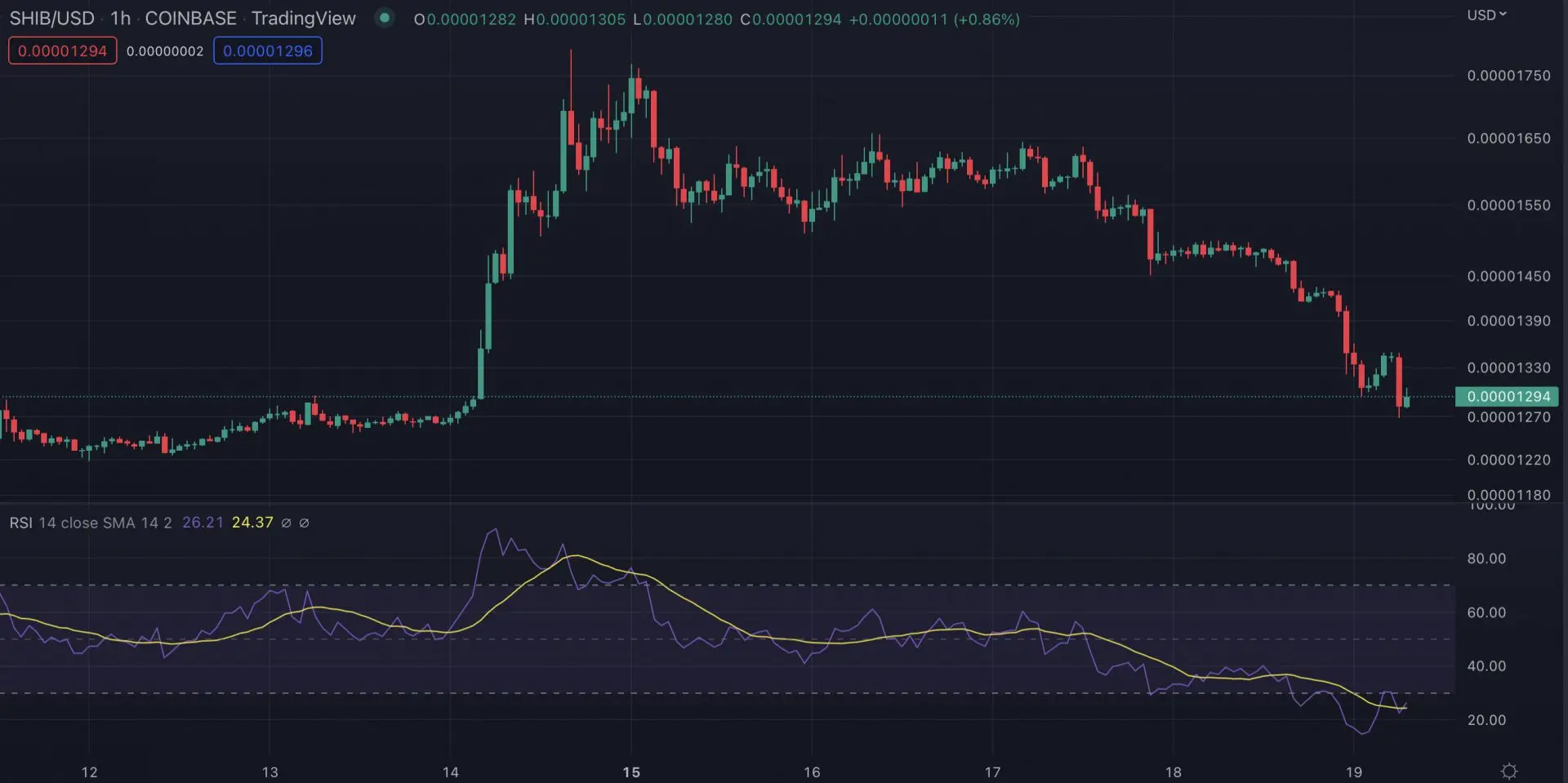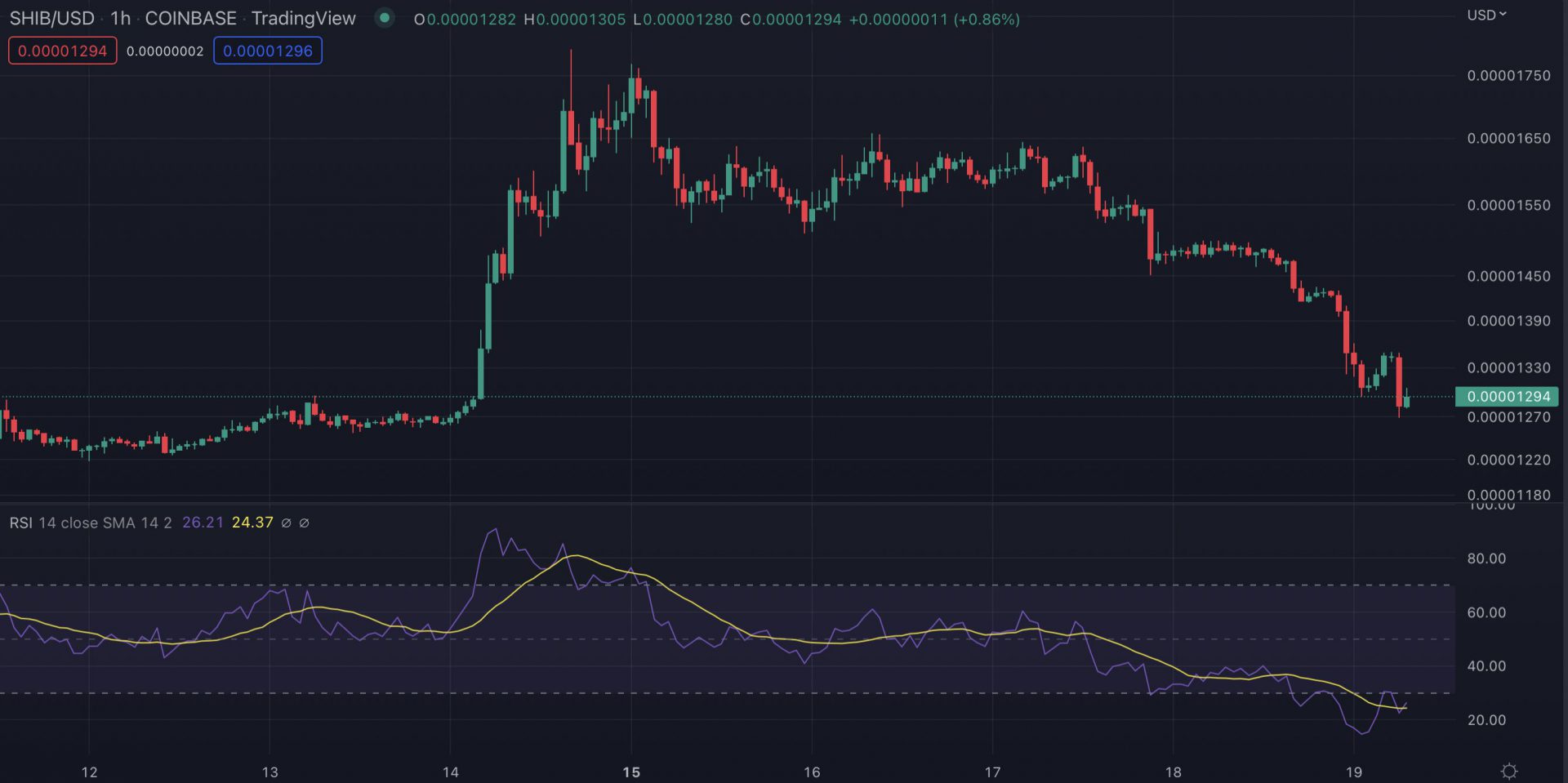 At press time, SHIB was trading at $0.00001294.
Dogecoin (DOGE): The original meme coin followed in Shiba Inu's upward steps and continues to do so with today's slump. With a 25% spike this week, DOGE's gains outperformed the big two, BTC and ETH. Moreover, the payments had nothing to do with a Tweet or shoutout from Elon Musk, which is the case often. However, all of that seems to have ended, at least for the time being. The famous coin has fallen by 13.5% in the last 24 hours.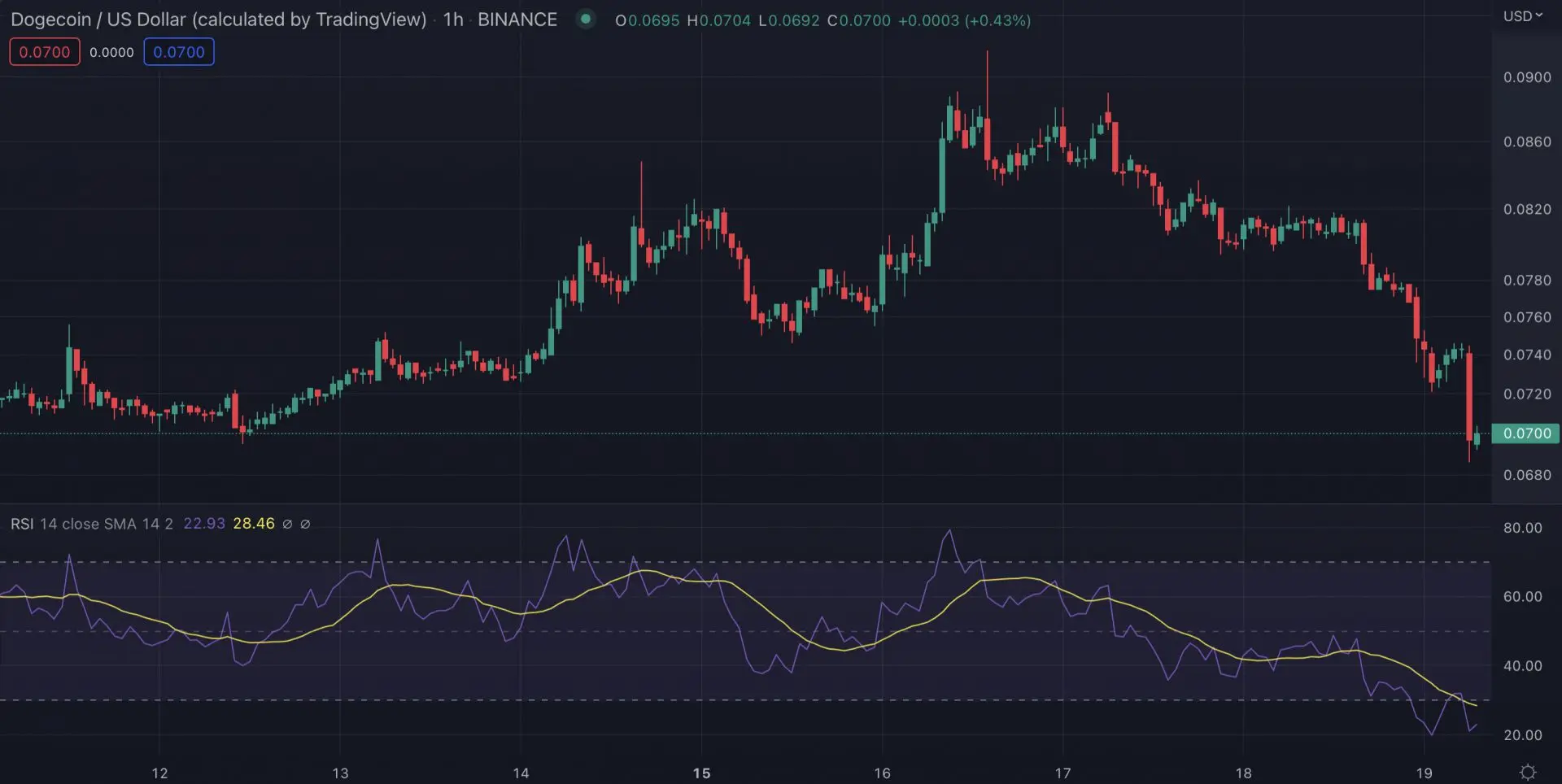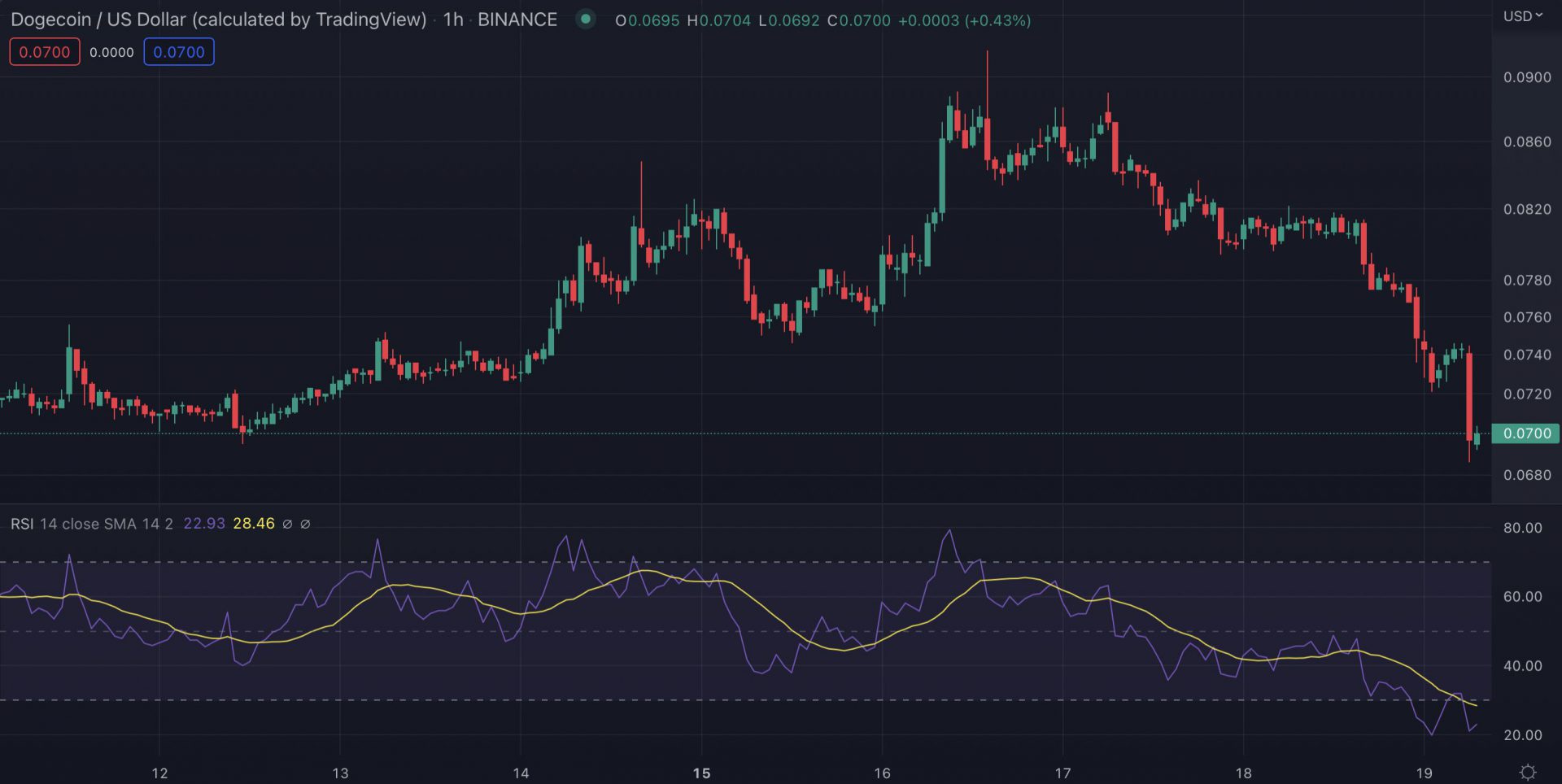 At press time, DOGE was trading at $0.070139, down by 5.4% in the last hour.
XRP: Like Dogecoin and Shiba Inu, XRP has been in the news regarding the SEC vs. Ripple lawsuit. The token had been moving in a more-or-less sideways trajectory, apart from the spike at the end of July. However, the ticket has registered a 7.4% drop in the last 24 hours. The token is in the reds for almost every time frame.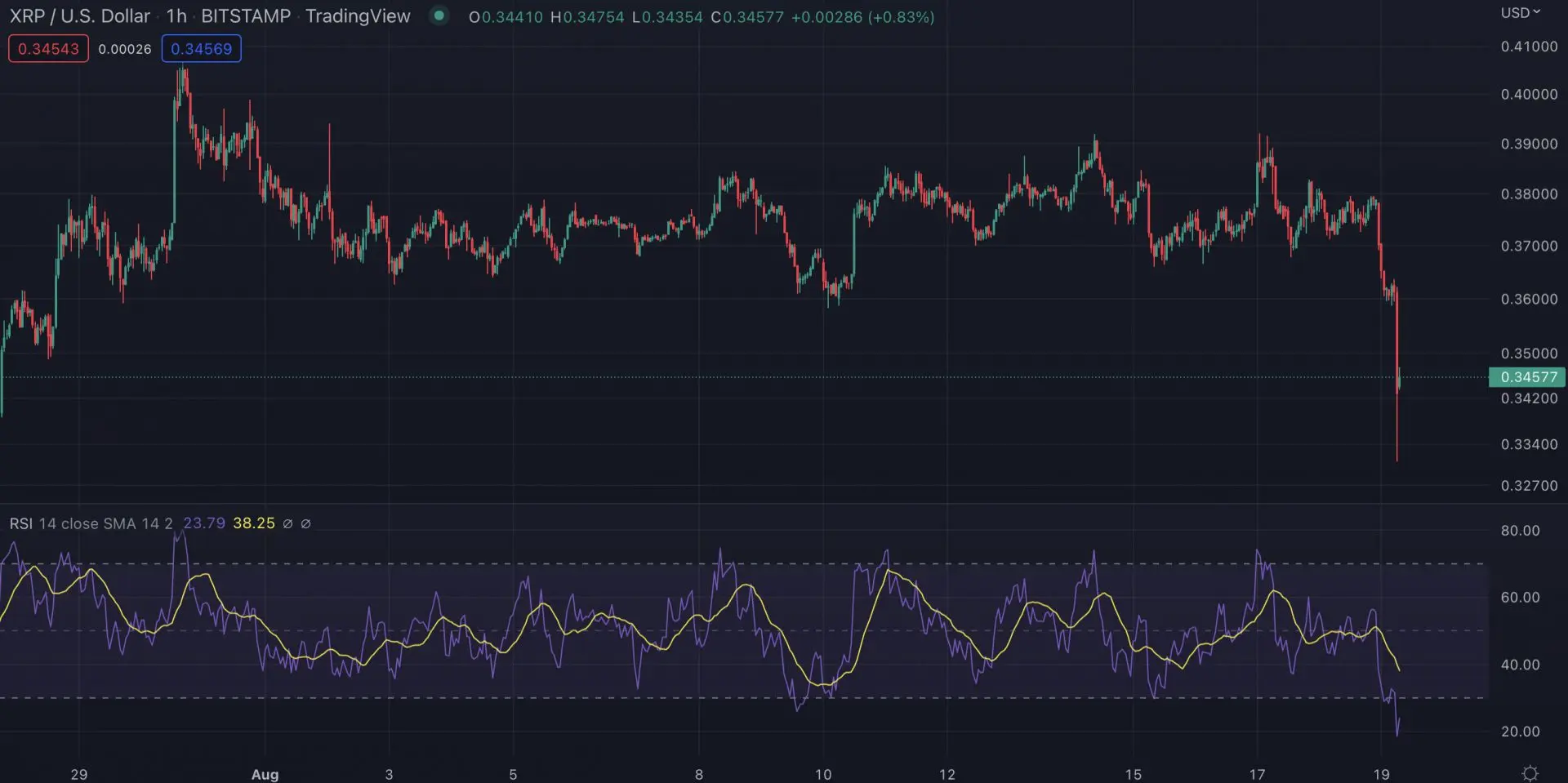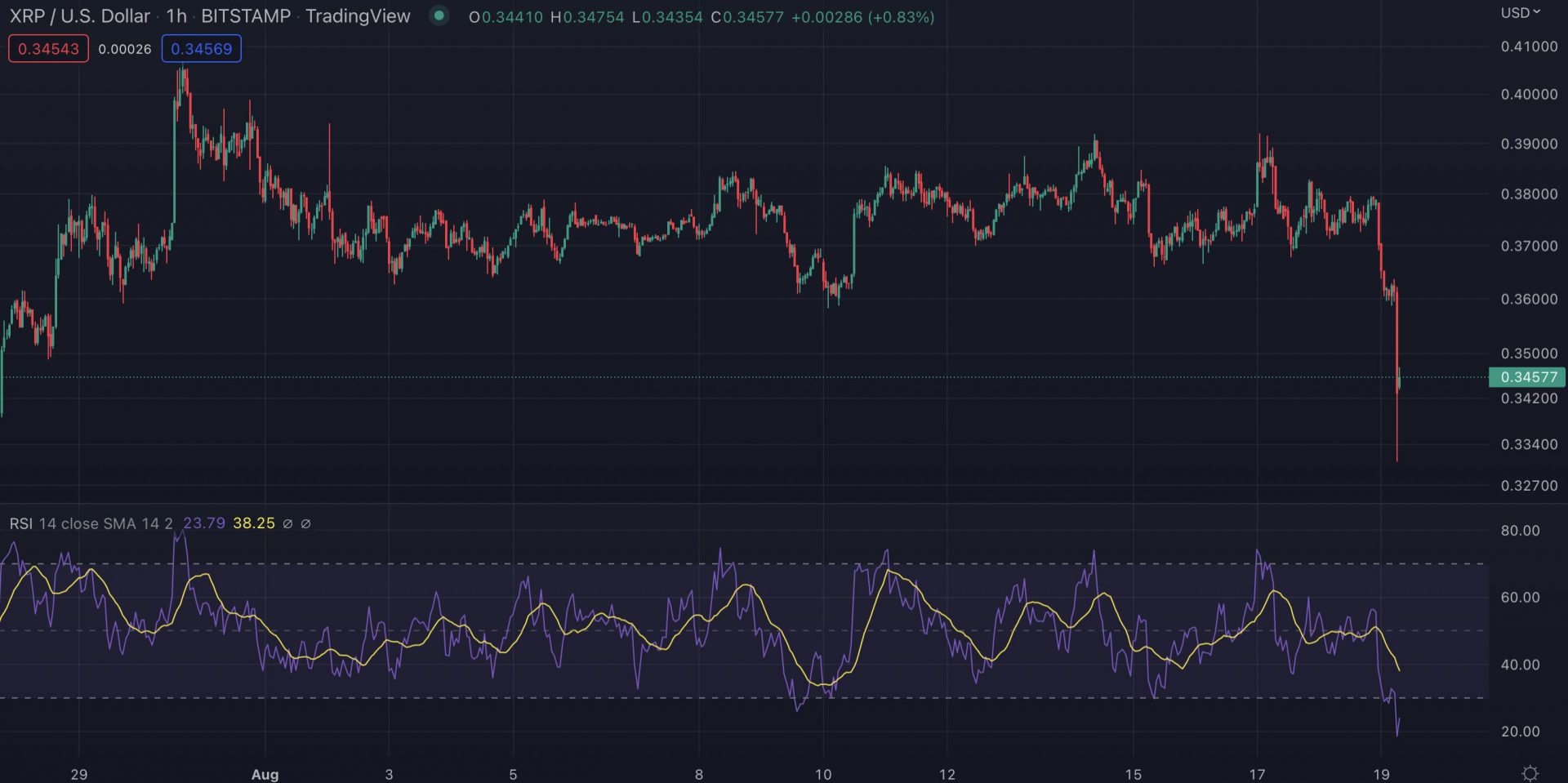 Binance Coin (BNB): The token for the world's most popular and largest crypto exchange was not spared this morning either. BNB has tanked by 8.1% in the last 24 hours. Moreover, the token has dropped by 3% in just the last one hour.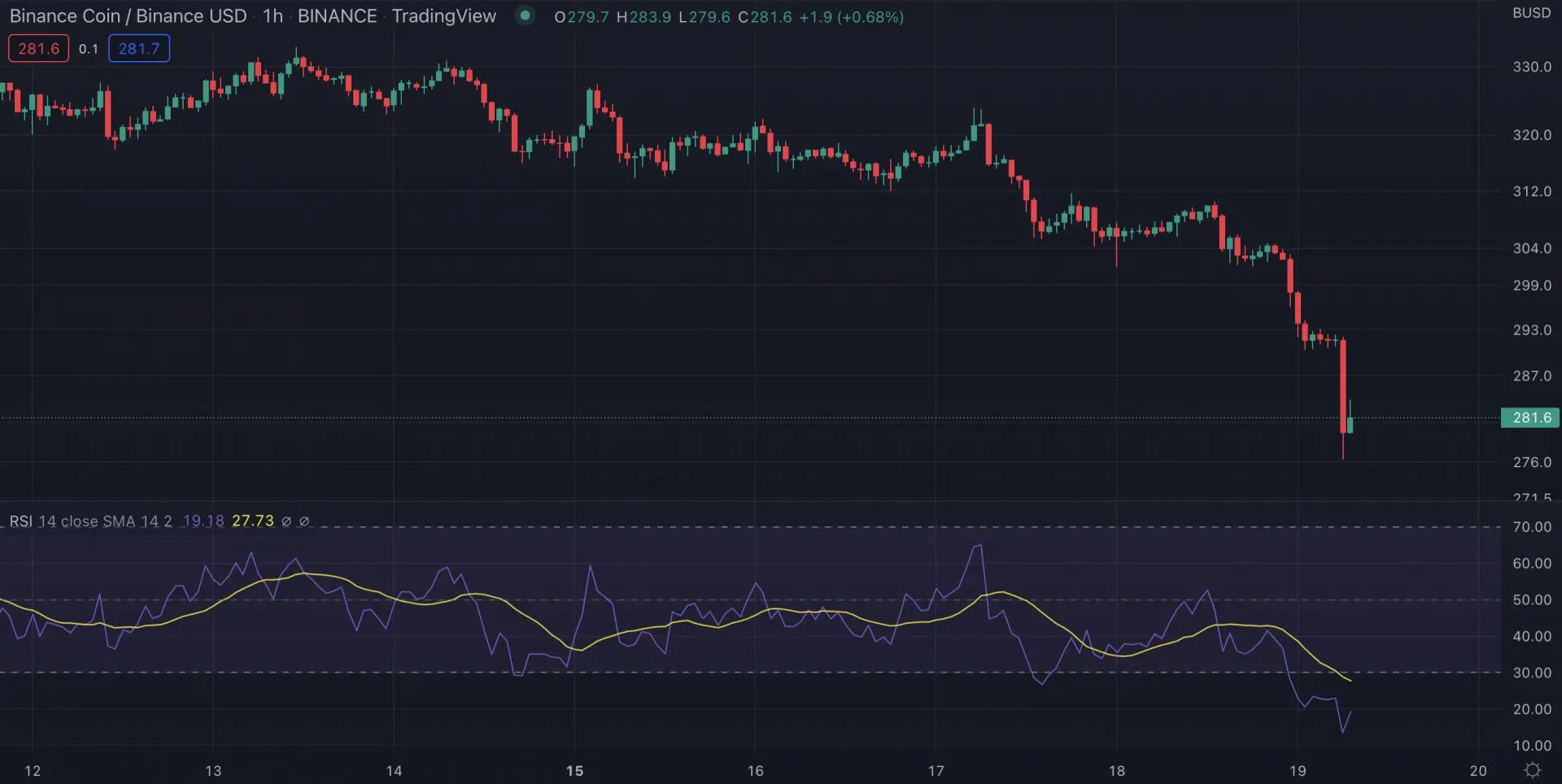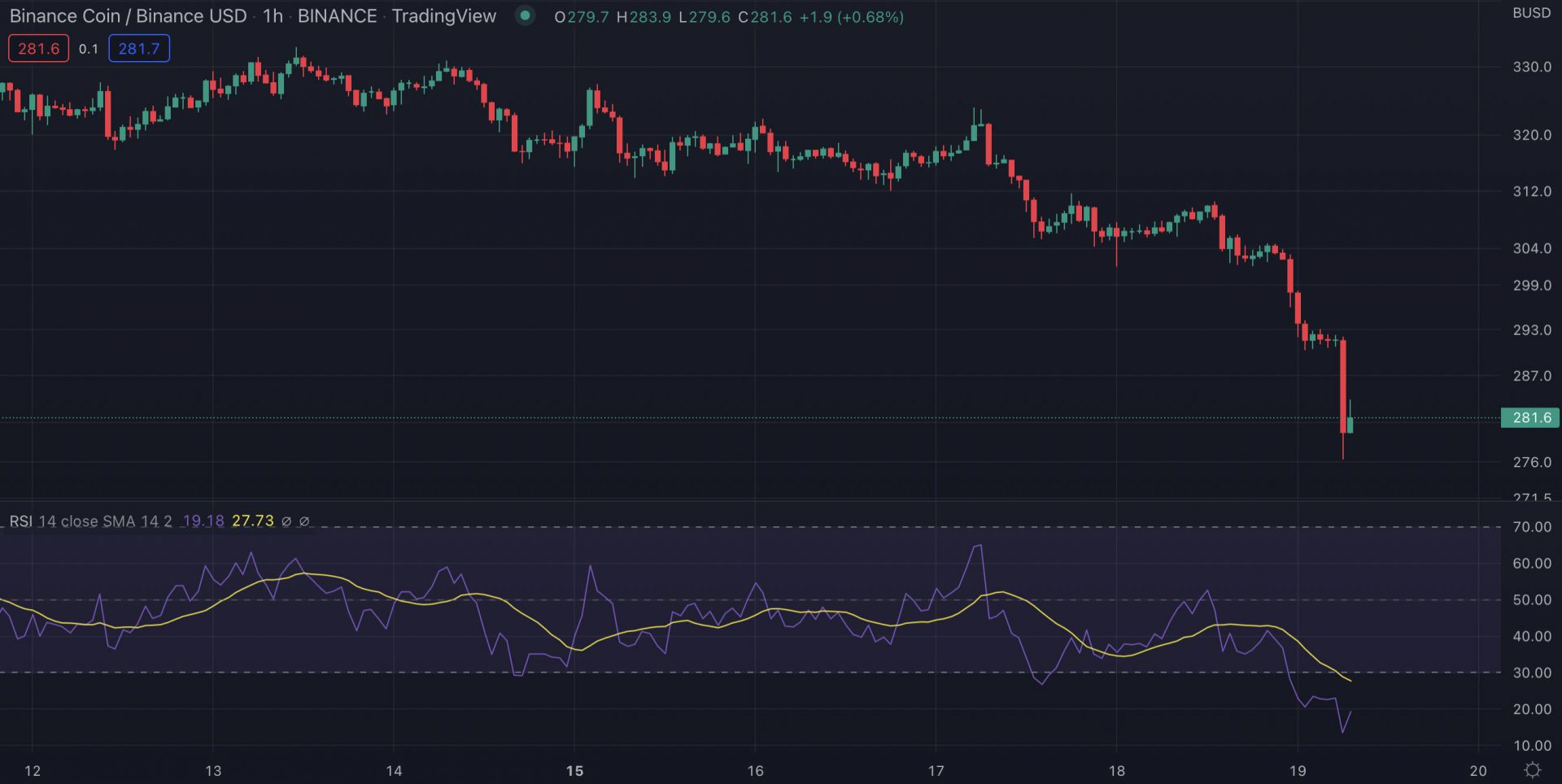 At press time, BNB was trading at $282.79.
Although the US reported ease in its CPI numbers for July, the banks have not eased on interest rates. Experts expect UK inflation to top out in October, and the US might see a further reduction in the CPI data till then.