According to an official tweet, Shiba Inu's (SHIB) cold wallet is finally ready for launch. Pre-orders for the SHIB-themed wallet will start on May 29. As per the tweet, the wallet is made in collaboration with Tangem, a Swiss company. The SHIB team has also posted a video on their Twitter page to promote the launch.
Additionally, the Shiba Inu team is in talks with Huobi and CertiK for a potential collaboration for the launch of the wallet. According to reports, the wallet may support up to 6000 cryptocurrencies. Moreover, the wallet is anticipated to have advanced security features. 
With the hardware wallet being so close to launch, it is possible that Shiba Inu's (SHIB) Shibarium layer-2 network will soon follow. SHIB lead developer, Shytoshi Kusama had previously said that the upcoming layer-2 mainnet could debut sometime in June or August 2023. With June fast approaching, SHIB fans are eagerly waiting for some more updates on the same. However, we do not have an official launch date yet. 
Will Shiba Inu prices jump after the wallet launch?
The hardware wallet is a significant addition to the SHIB ecosystem. The team has long tried to rid SHIB of the "memecoin" tag. Adding real-world use cases is one way they are trying to achieve that goal. The importance of cold wallet storage was greatly popularized after the collapse of FTX. And with the Shiba Inu (SHIB) ecosystem growing every day, it seems like a well-calculated move from the team.
The launch has the potential to remove a zero from SHIB's price, which it gained in the last few weeks. SHIB has been on a downtrend since hitting 2023 highs in early February. Shiba Inu (SHIB) is currently facing resistance at $0.00000890, with support at $0.00000861. SHIB prices seem to be consolidating at their current level.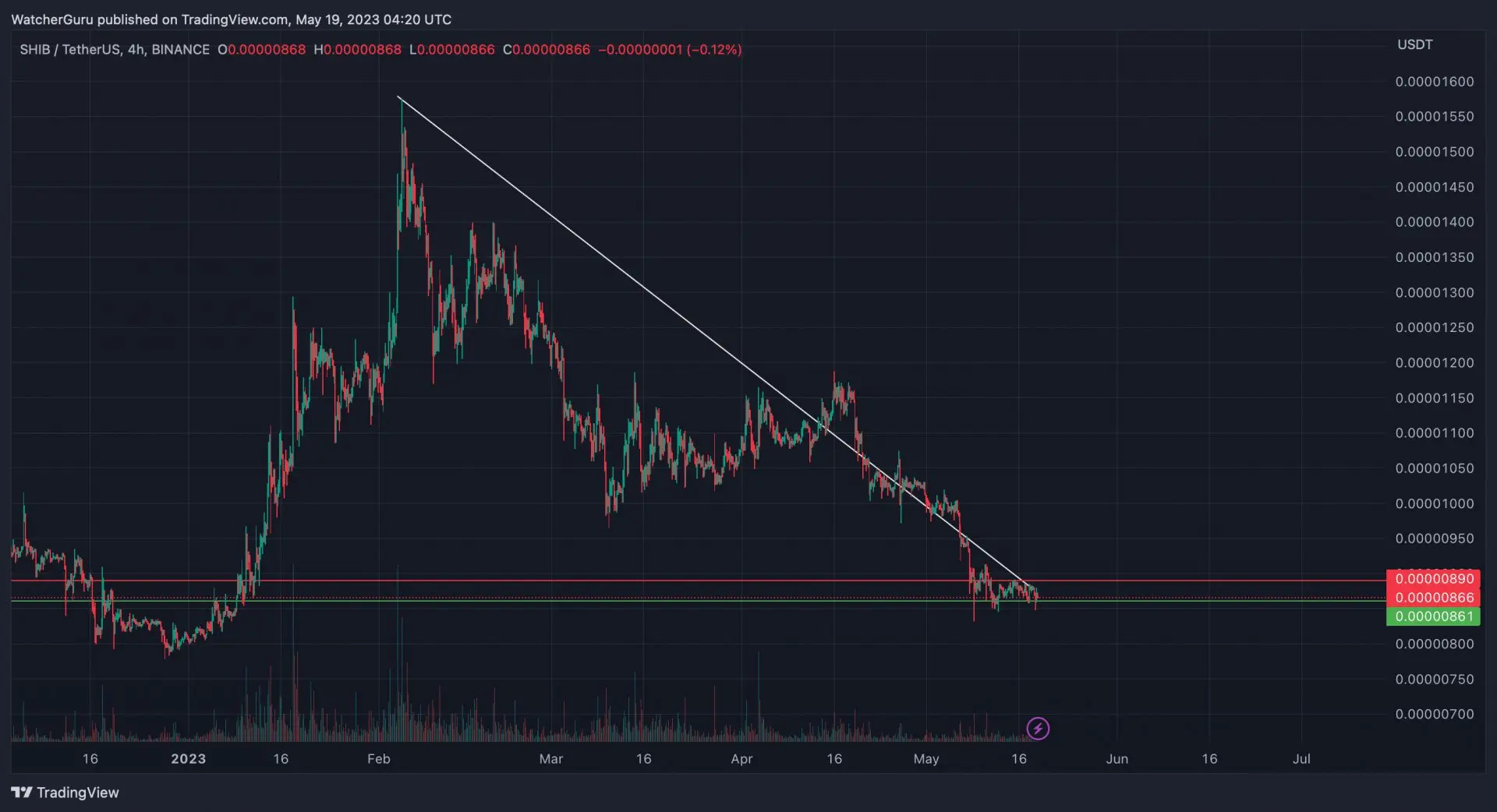 The launch of the cold wallet and perhaps an update on Shibarium could help propel SHIB prices higher, and maybe even remove another zero. However, the larger crypto market will need to push ahead as well, for the digital token to experience positive price action. At press time, SHIB was trading at $0.00000866, down by 1.3% in the last 24 hours.