Shiba Inu has come a long way since its launch. Despite the success of Dogecoin in the meme space, Shiba Inu has been able to carve a separate niche for itself. Developers have been progressively working on other projects like Shib: The Metaverse, ShibaSwap, and Shibarium, trying to boost the ecosystem. Parallelly, several other projects and companies have struck partnerships and deals with Shiba Inu. In a recent post, Shibburn's official X handle pointed out that "high demand" has rubbed off positively on the price of the asset.
Also Read: Shiba Inu: 9 Developments in Shibarium That Could Push SHIB to $0.01
The Vitalik Tangent
Shiba Inu tokens have been consistently removed from the circulating supply via burns to have a deflationary effect on the price. In May 2021, Ethereum Co-founder Vitalik Buterin burned more than $6.7 billion worth of SHIB tokens. Let us rewind a bit to understand the context better.
The anonymous developers of Shiba Inu had asserted in their "woofpaper" that they would send 50% of the total SHIB supply to Buterin's address to remove it from circulation. They presumed that the Ethereum founder would hold the SHIB tokens sent to him. In fact, the team weighed the sent tokens on the same burning scale and hoped that their gesture would help drive up the price.
Buterin held onto his SHIB stash for a brief period. Then he gradually started spending them. He did so by sending SHIB tokens as gifts and donations to many charitable causes around the world. For instance, he donated a whopping 50 trillion SHIB tokens [worth around $1.2 billion at that time] to India's COVID Relief Fund. Right after, the Ethereum co-founder burned about 90% of his remaining SHIB holdings. He sent 410 trillion SHIB [worth around $6.7 billion at that time] to a dead blockchain address, thereby removing them from circulation once and for all.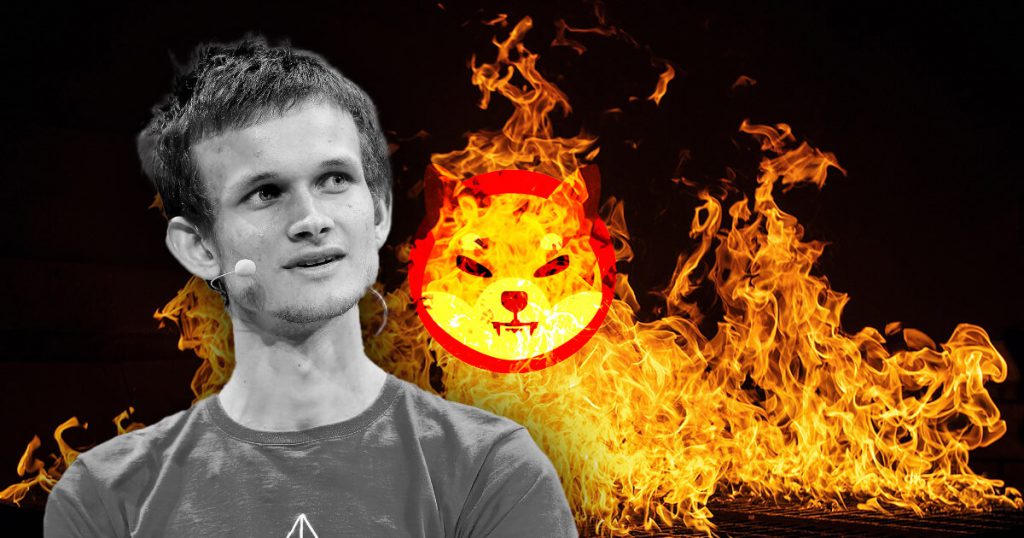 Also Read: Shiba Inu: SHIB to Hit $0.001 If Its Market Cap Touches $550 Billion?
Shiba Inu's Organic Rise
Shibburn's account clarified that Buterin did not spend or burn the tokens in May 2021 to impact the price. Transferring 90% of what was given to him from one wallet to another [burn address] months later did not make the price go up, the post added. Highlighting how organic demand helped elevate SHIB's price, Shibburn noted,
"The price surge in May 2021 was a result of the high demand as more and more people discovered and invested in SHIB. Given that half of the supply was already held by VB, this could have contributed to the token's value increasing by over 46,000,000% since its launch. SHIB maintained a 5x increase since May 6, 2021."
Also Read: Shiba Inu Investor Misses 200,000x Returns on SHIB, Here's Why