Shiba Inu (SHIB) has attracted significant attention as one of the most popular meme coins in the market. At the time of writing, SHIB was trading at a rate of $0.00000827 per token. Although this value may not be as high as it was a few months ago, SHIB appears to be following the broader market trends on an upward trajectory. Remarkably, with a modest investment of just $8, you can accumulate one million SHIB tokens today. What makes this particularly intriguing is the potential for this modest investment to yield substantial profits. This is if SHIB's price were to reach $0.01 in the future.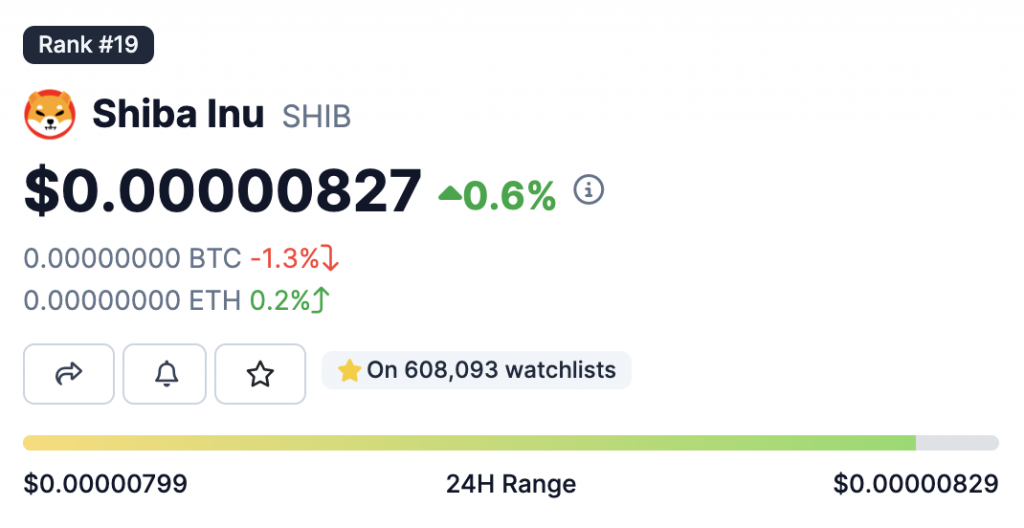 Also Read: Shiba Inu: Exact Moment SHIB Could Shoot Up in Price
The Potential of Small Investments
An investment as small as $8 can grant you one million SHIB tokens. The potential returns are nothing short of remarkable. In the event that Shiba Inu sheds its decimal places and achieves a price of $0.01 at some point, that same $8 investment could potentially transform into a significant $8,000. This represents an impressive return on investment (ROI) of nearly 100,000%. Similarly, an investment of $80 in SHIB today could result in the accumulation of eight million tokens. This further could translate into $80,000 if SHIB attains the $0.01 price level in the future.
While the gains from an $8 or $80 investment are certainly substantial, let's delve into how you can aspire to become a SHIB millionaire. To reach the coveted milestone of $1 million in SHIB tokens, an $800 investment today would be required. This allows you to accumulate 100 million SHIB tokens. If, at some point in the future, SHIB's price achieves the magical $0.01 threshold, your $800 investment could potentially turn into $1 million in profits.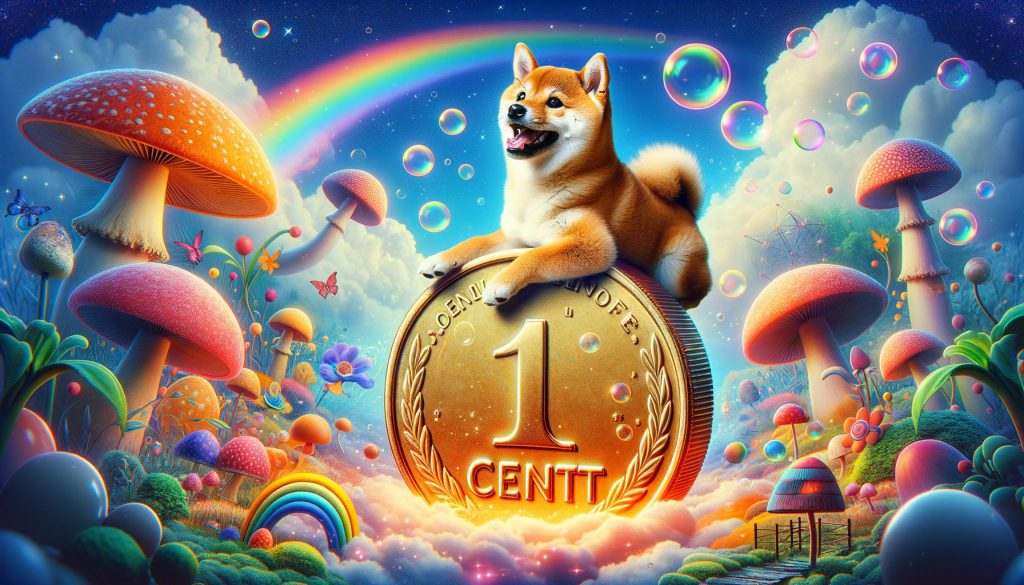 It's crucial to note that the idea of becoming a "Shiba Inu millionaire" primarily hinges on token accumulation rather than the dollar value accrued. The value of cryptocurrencies can be highly volatile and unpredictable. Therefore it is challenging to predict if and when SHIB will reach the $1 milestone. Additionally, the cryptocurrency market is subject to significant fluctuations. Therefore, it may take years or even decades to realize the desired outcomes. There is no guarantee that SHIB will reach $1 in the short or long term.
Also Read: Shiba Inu Launches 'The Shib Magazine' a Weekly Dive Into the Ecosystem
Shiba Inu has captured the imagination of numerous cryptocurrency enthusiasts. This is mostly due to its low entry cost and the promise of substantial returns. With a relatively modest investment, you have the opportunity to accumulate a significant number of SHIB tokens. This could potentially appreciate in value over time. The goal of becoming a SHIB millionaire is undeniably enticing. Hence, it is crucial to approach this investment with caution and an awareness of the inherent risks in the cryptocurrency market.