Shiba Inu (SHIB) has big dreams. The popular canine-themed token has come a long way in its 2-year existence. The project has amassed one of the largest fan bases in the crypto space, popularly called Shib Army. Although the growth and development of the token have been exciting for the community, the project has just achieved another milestone in its journey.
The median period of holding Shiba Inu on Coinbase, the popular crypto exchange, has recently crossed the six-month mark. According to the data on the exchange's price page, the average hold time for SHIB investors is 183 days. Furthermore, a whopping 94% of investors are on the "buy" side of trading activity.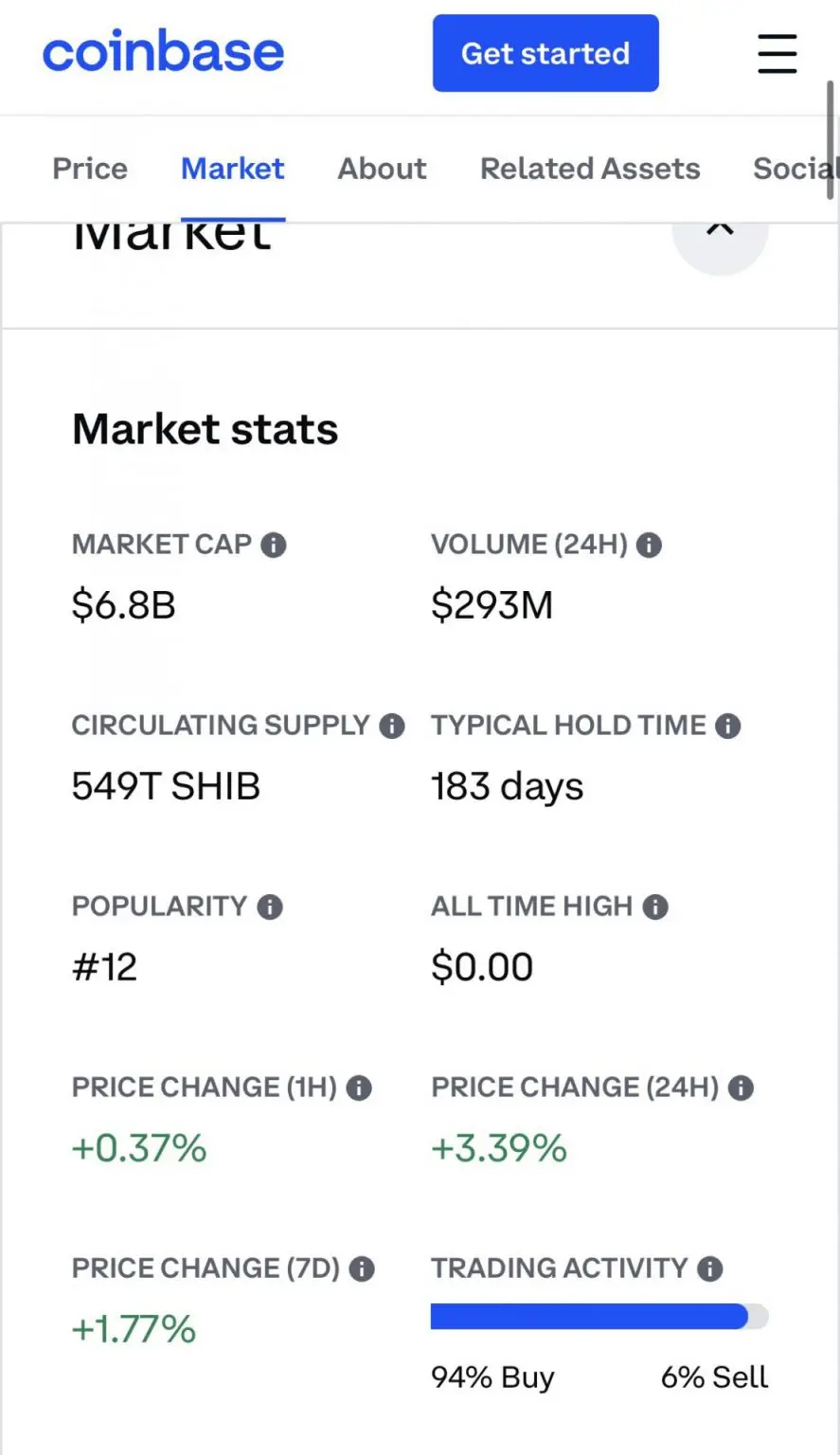 However, the most interesting point is that SHIB is being held for longer than Bitcoin (BTC), Ethereum (ETH), Cardano (ADA), and Solana (SOL). A long period of holding is a sign of accumulation. This probably means that most investors are bullish on the future performance of Shiba Inu. And there are plenty of reasons for investors to think so.
Why are investors bullish on Shiba Inu?
Shiba Inu aims to go beyond just a crypto token. The project has begun adding utility to its ecosystem. The team recently launched its first game, Shiba Eternity, for beta testing in Vietnam. From online chatter, word is that the game is a big hit. Furthermore, the project intends to launch its very own layer-2 network, Shibarium, to reduce transaction costs and increase speed. Not only that, there are two additional coins, a stablecoin Shi, and a reward coin TREAT, being worked on currently. Shiba Inu also announced its metaverse, called SHIB: The Metaverse.
Earlier this year Shiba Inu partnered with John Richmond, a world-class fashion designer, to design a collection of NFTs (non-fungible tokens). The physical version of these NFTs will be displayed at the Milan Fashion Week this month. There is also an after-party exclusive for SHIB holders at an undisclosed location, after the event.
Hence, there are plenty of reasons for investors to be bullish on the canine-themed crypto. If things go according to plan, Shiba Inu might just shed its "memecoin" tag and be a big player in the crypto industry.
At press time, SHIB was trading at $0.00001233, up by 2.8% in the last 24 hours.