The Shiba Inu community has eagerly been awaiting for the launch of Shibarium. Lead Developer of Shiba Inu, Shytoshi Kusama, recently posted a cryptic tweet that managed to pique the interest of the SHIB Army.
Kusama asserted, "Initial design approved. Now I can double down." The developer added, "Let the debris show itself as the flow of kindness and truth washes over the world."
Is the new update Shibarium related?
Even though Shytoshi Kusama's tweet did not mention any other specifics, community members in the comment section took a guess that it could be about Shibarium.
The layer-2 solution, as such, intends to reduce gas fees once launched. Alongside, Shibarium might also have an in-built burn portal that could remove SHIB tokens from circulation.
Worth noting here is that, Kusama recently announced that he'd now typically "focus" on Shibarium along with advertising and promoting the Shiba Eternity game. In his latest blog, the developer said,
"I will now shift my focus to advertising the game, the blockchain version, and Shibarium with Kaal as we are quickly approaching the Beta launch."
However, Shytoshi did not announce a tentative launch date for Shibarium. In fact, Unification—the firm that is building Shibarium—had previously revealed in a blog that the Shibarium documentation will be out before Q3 of 2022. Nevertheless, things didn't go as planned and Unification released another blog confirming that the documentation will be out "sometime shortly thereafter".
Resultantly, under the latest tweet also, users outrightly asked Kusama for a specific release date hoping for an answer.
Also Read: Shiba Inu – ShibaEternity Criticized by Community, Ask For Shibarium Instead
Shiba Inu Price
Right after Kusama tweeted, Shiba Inu went on to register a few green candles on its hourly and claim $0.00000922. The hype, however, did not last for long. At press time, SHIB was trading at at $0.00000908, below all its crucial averages [50, 100, 200 MA].
On the daily, SHIB was down by 2.56%, while on the weekly, it was trading at a 5.78% discount.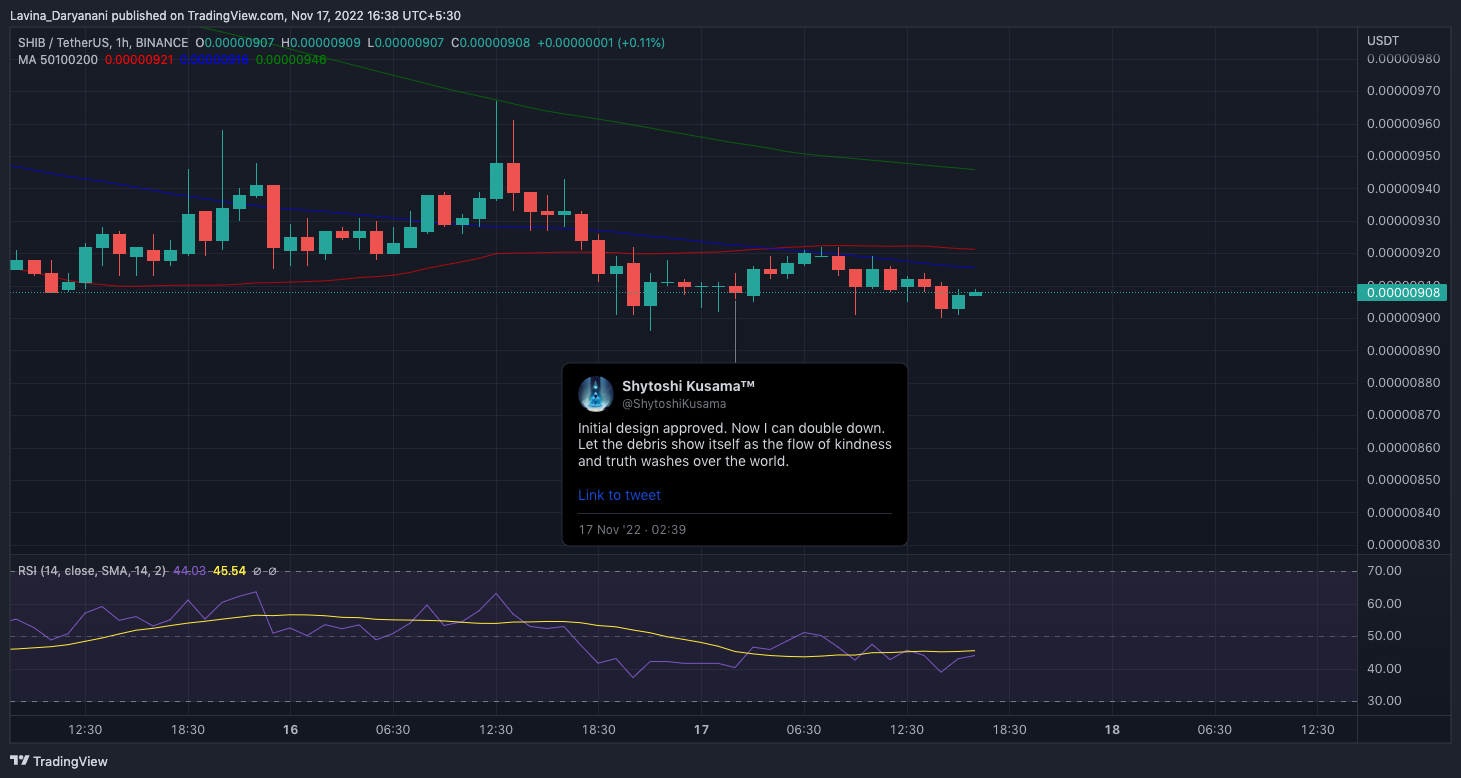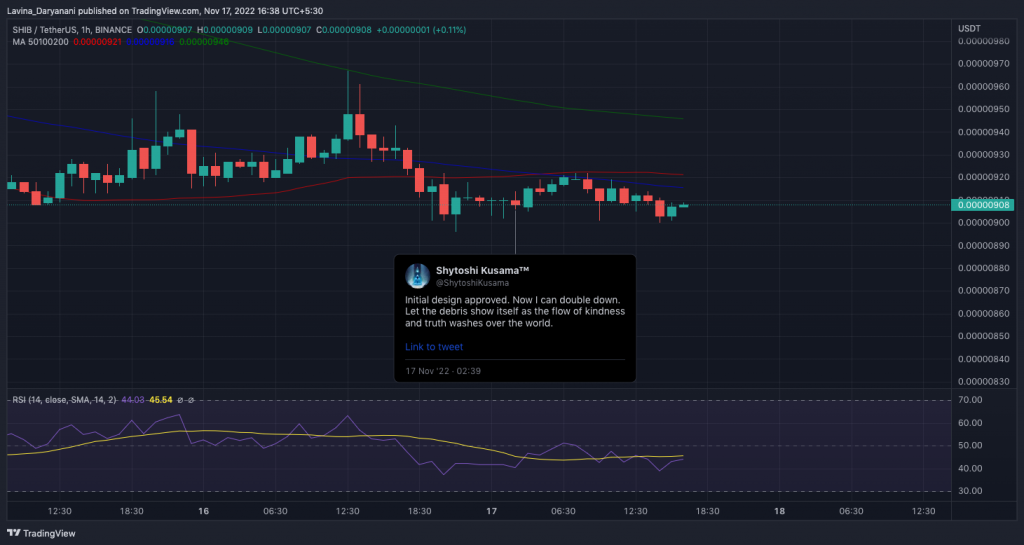 Also Read: Shiba Inu notes 275% spike in New Addresses: Positive Move?