Shiba Inu [SHIB] unquestionably stands out as one of the most adored cryptocurrency assets. This relatively recent meme coin created quite a buzz in the market and managed to climb the crypto ladder. Nevertheless, its growth was stunted by the prevailing market conditions. The introduction of Shibarium didn't have the desired impact on the coin's performance. Over the past month, the asset experienced a 10.3% decline. Despite the challenging month of September, the SHIB community is optimistic about the potential for an eventful October.
At press time, Shiba Inu was being traded at $0.00000732, showing a slight 0.8% decrease in its daily value. It's worth mentioning that earlier today, the asset experienced a rise from its low point of $0.00000728 to reach as high as $0.00000741. Additionally, it's important to note that this meme coin currently stands at a price level that is 91% below its all-time high of $0.00008616.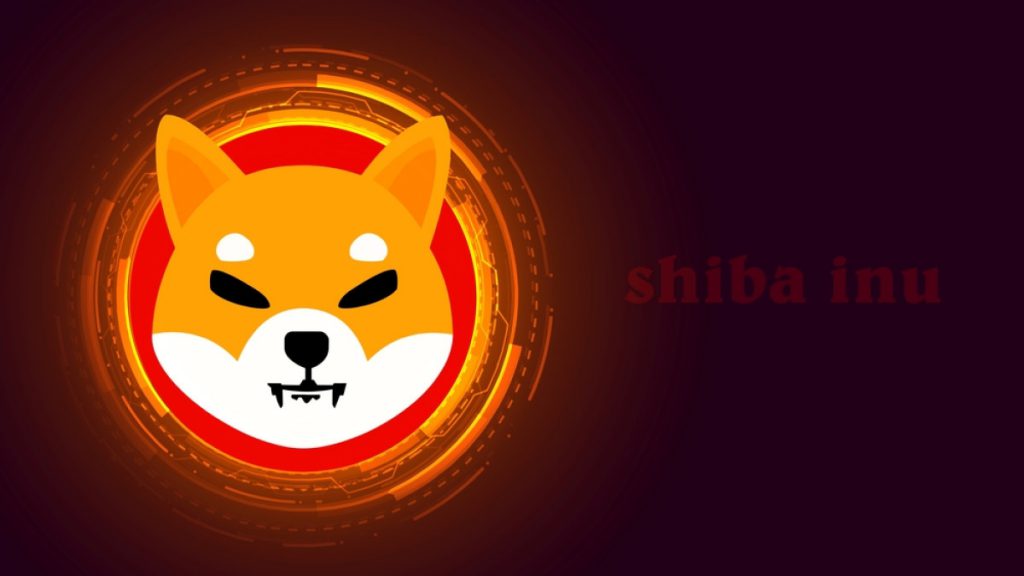 Also Read: Shiba Inu: AI Predicts SHIB Price For September 30, 2023
Is Shiba Inu gearing up for a trend reversal in October?
It looks like the meme coin is likely to sustain its present price range in the upcoming month too. Based on data derived from a notable machine learning algorithm called PricePredictions, SHIB is expected to be traded at around $0.0000073. This is when October begins.
PricePredictions employs a wide range of indicators to deliver the prediction of the meme coin. This forecast relied on algorithms conducting a thorough examination of indicators like the average true range [ATR], Bollinger Bands [BB], moving average convergence divergence [MACD], and relative strength index [RSI].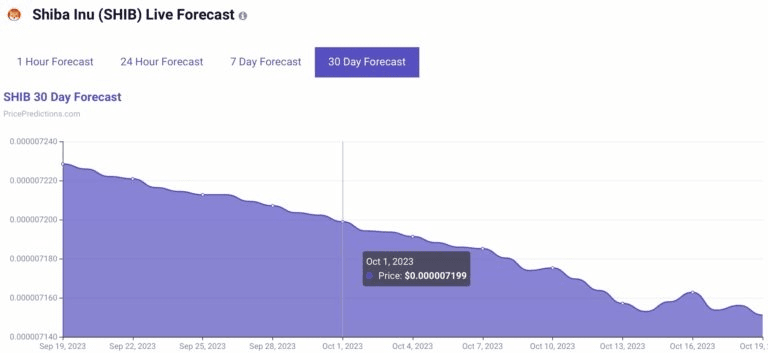 As seen in the above chart, the entire month of October is going to be a downer for SHIB. Presently, only 10% of SHIB holders are experiencing gains. Nearly 88% of Shiba Inu holders are grappling with losses. Given the absence of significant upward movements anticipated for this meme coin, it's expected that SHIB holders will encounter more losses than gains in the foreseeable future.
Also Read: Shiba Inu: Here's How Long SHIB Will Take to Reach $1