Data from Etherscan.io shows that 1.2 million users own Shiba Inu and thousands of new investors are accumulating it every day. Among the 1.2 million existing holders, the number of investors who own between 10 million to 100 million SHIB tokens has increased in 2022.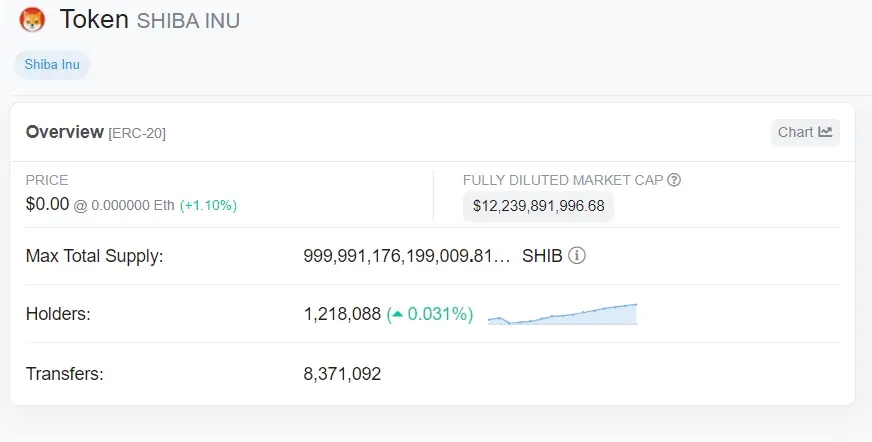 Data from IntoTheBlock show that investors who own 10 million to 100 million Shiba Inu tokens have risen to 307,900. The 10-100 million token owners make up 26.36% of the overall holders count. This segment of holders owns 9.9 trillion SHIB tokens
In 2021, the 10-100 million SHIB token holders stood at 15.23% and in 2022, the count has risen to 26.36%. The development shows that average investors are accumulating SHIB in more numbers adding millions of new tokens into their portfolio.
Also Read: Shiba Inu Team Makes Statement About Shibarium Launch Date
Holders Increase Due to Affordability of Shiba Inu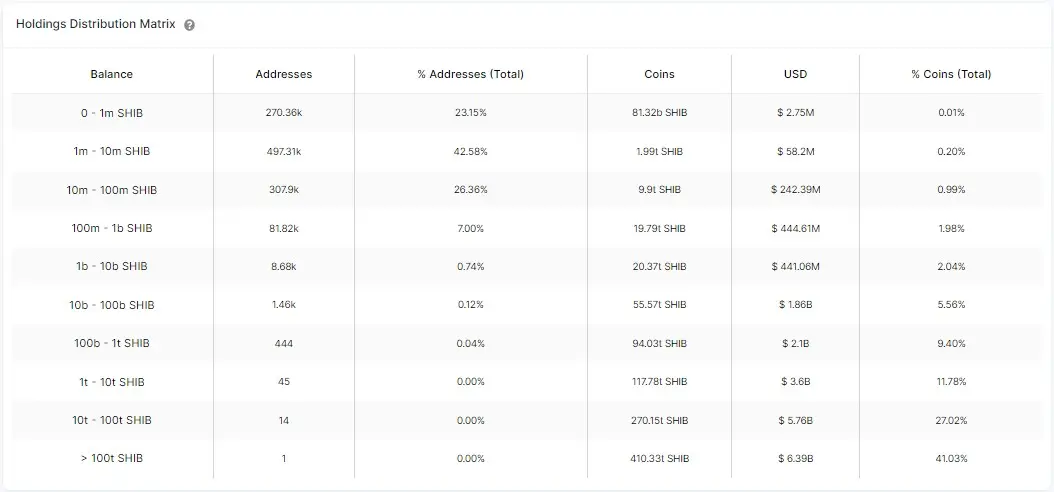 Also, the highest user count who holds SHIB is between 1 million to 10 million tokens. Around 497,310 users currently own between 1-10 million SHIB tokens making up 42.58% of the overall holders count. This segment of holders might soon cross the half-a-million mark as SHIB remains to be affordable for purchase.
In addition, only 86,800 users own between 1 billion to 10 billion SHIB tokens making 0.74% of the overall count. Also, only 14 investors hold between 10 trillion to 100 trillion tokens and their identity remains to be unknown. These 14 whales hold a massive 27.02% of all the tokens in circulation and own 270.15 trillion tokens.
Also Read: How Many 'Zeroes' Shiba Inu Deleted From September 2021 to 2022?
At press time, Shiba Inu was trading at $0.00001221 and is up 1.4% in the 24 hours day trade. The dog-themed token is down 85.8% from its all-time high of $0.00008616, which it reached in October last year. SHIB had spiked 1,000% in October 2021 making early investors reap all the profits. However, the token has not spiked massively since then and is mostly trading backward.