The Shiba Inu [SHIB] network has been experiencing notable updates on its development front. However, the coin's price and other aspects have not fared as well. The value of the meme coin has been facing challenges amid a broader market decline. At press time, SHIB was trading at $0.000007997, showing relatively stable performance without significant fluctuations. However, throughout the week, the meme coin dipped by 5.76%. Nevertheless, the short-term price chart of SHIB exhibited a bullish sentiment.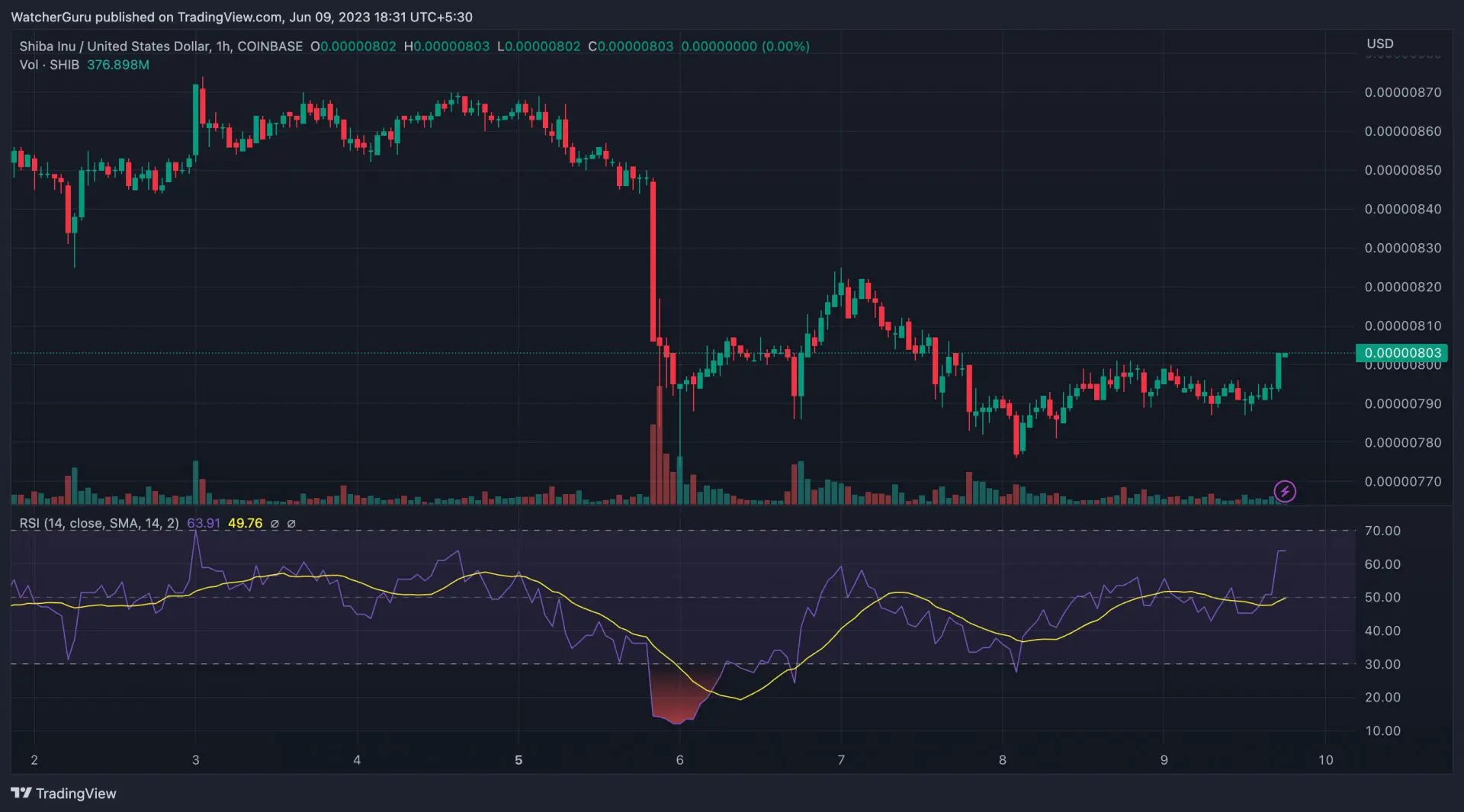 In the one-hour chart of Shiba Inu, the meme coin exhibited signs of recovery. The Relative Strength Index [RSI] indicator indicated a shift from the seller's zone to the buyer's arena. This bullish signal suggests that more investors were actively buying the asset, contributing to its upward movement.
However, the positive price movement of Shiba Inu did not have a corresponding impact on its network activity. The number of active addresses in the SHIB network experienced a significant decline of 17.84% on a daily basis, reaching 4.46K. Additionally, there was a noticeable decrease in large transactions within the network. Typically, the SHIB network is characterized by a high volume of large transactions due to its low price. However, there was a sharp decline of 77.35% in the value of these transactions, which amounted to $6.56 million.
The majority of Shiba Inu holders were facing a loss as the percentage of holders in profit declined. At the current price of the meme coin, approximately 85% of SHIB holders were experiencing a loss in their investment.
Shiba Inu burn rate recovers
Following a rather negative week, the burn rate of Shiba Inu was seen recovering. Over the last 24 hours, a total of 5,312,892 SHIB has been sent to dead wallets. This further pushed the meme coin's daily burn rate by 42.62%.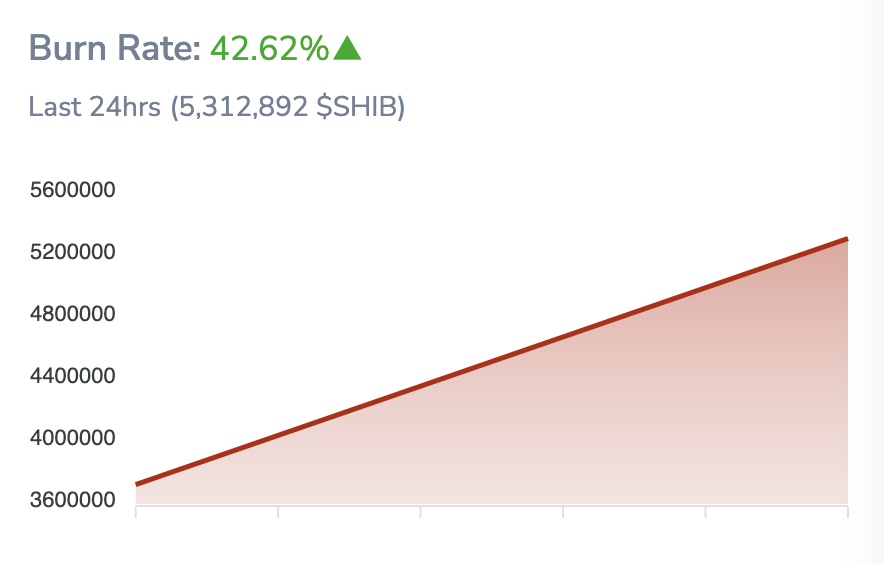 While this is a positive notion, it is yet to reflect on the asset's price.