Shiba Inu (SHIB) has surged by 9.7% in the last 24 hours and by 22.1% in the weekly charts. The popular memecoin has outperformed Bitcoin (BTC), which has surged 3.8% in the last 24 hours. Meanwhile, on the weekly charts, BTC has risen by 20.5%.

Although the current crypto market surge is fueled by positive BTC developments, memecoins are making the most out of the renewed positive sentiment. Shiba Inu (SHIB) rival, Dogecoin (DOGE) has rallied 9.3% on the weekly charts. Fellow Floki (FLOKI), on the other hand, has surged by 29% in the same time frame. Even the highest-gaining crypto among the top 100 projects is a memecoin. Pepe (PEPE) has surged 72.5% over the last week and is currently seeing the biggest growth in the charts.
Shiba Inu's (SHIB) latest rally also coincided with a spike in the token's burn rate. According to Shibburn, SHIB's burn rate has spiked by 6036.88%. The burn can be attributed to one wallet in particular which removed 252.8 million SHIB tokens from circulation.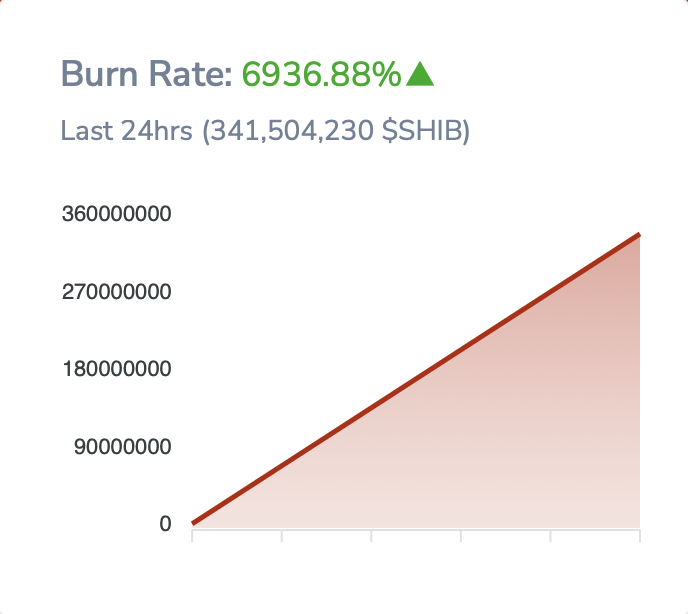 Shiba Inu's Shibarium coming "soon"?
SHIB lead developer Shytoshi Kusama recently said that his role will soon take a less important path as Shibarium inches closer to launch. Kusama stated on a Telegram chat, "I've already said I will no longer be necessary. I've already said Shibarium is near."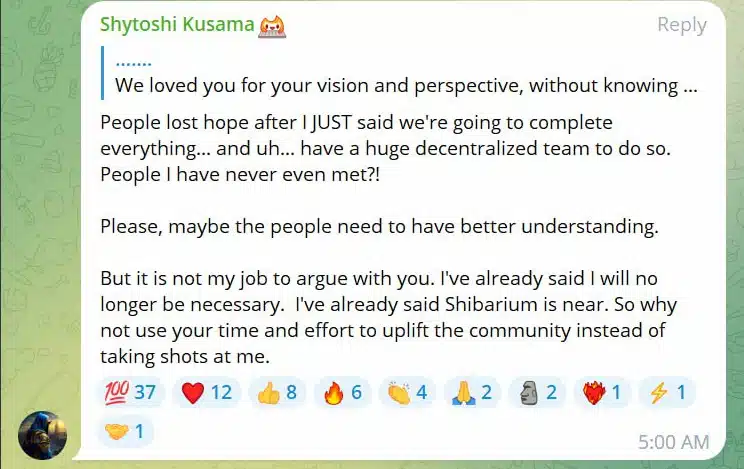 The Shiba Inu (SHIB) community is eagerly waiting for the Shibarium launch as it has been postponed multiple times due to technical issues. However, with the launch imminent, the community is pretty excited at the moment. The launch is expected to push SHIB's price to new highs, with the project's offspring tokens also seeing a positive influx of funds. BONE has surged by 19.8% over the last week. The token will be the governance token for the Shibarium network and is expected to further grow in value upon the network's debut.
Furthermore, Kusama also said that something is "incoming" for LEASH, another SHIB offspring. Subsequently, the token is up by 18.7% in the weekly charts. However, Kusama has not revealed what exactly is "incoming" for the project. At press time, Shiba Inu (SHIB) was trading at $0.00000793, down by 4.4% in the last hour.