Shiba Inu [SHIB] made its presence felt through the explosion of the meme token universe, however, shortly, this digital asset pushed towards making SHIB usable. Given the extensive community support, the Shiba Inu token was added by many prominent sellers to the list of their payments and now it has received the most considerable support possible. Edge non-custodial wallet announced implementing the BitPay protocol, allowing users to spend crypto online and in-store, this included Shiba Inu payments.
BitPay took to Twitter and shared,
With this support, Edge users in 179 countries will be able to use SHIB for payments. According to reports, Edge supports over 1.7 million accounts in ten languages across 179 countries, and with BitPay protocol adoption the non-custodial wallet has access to Verifone's 600,000 merchants.
According to the CEO of BitPay, Stephen Pair,
"With Edge's support, together we are able to promote payment quality online and in-store for both customers and merchants wanting to leverage the benefits of crypto payments."
BitPay launched support for Shiba Inu in December 2021 and has been working with wallets to enable crypto payments both, in-store and online.
Shiba Inu treading the growth curve
The acceptance of Shiba Inu has been on the rise. Not only by merchant stores but also by Brazilian football club Sao Paulo FC. As per the club's recent announcement, it will now be accepting Shiba Inu and other cryptocurrencies as payment for tickets via Bitso and Bitpay.
With partnerships and usability of SHIB accelerating, the crypto users were also actively buying into it. As per a recent report by Watcher.guru, the SHIB users were largely in the "buy zone" as the asset's value remained low. Nearly 70% of trading activity for Shiba Inu on Coinbase was to buy the dip, whereas the remaining 30% wanted to sell.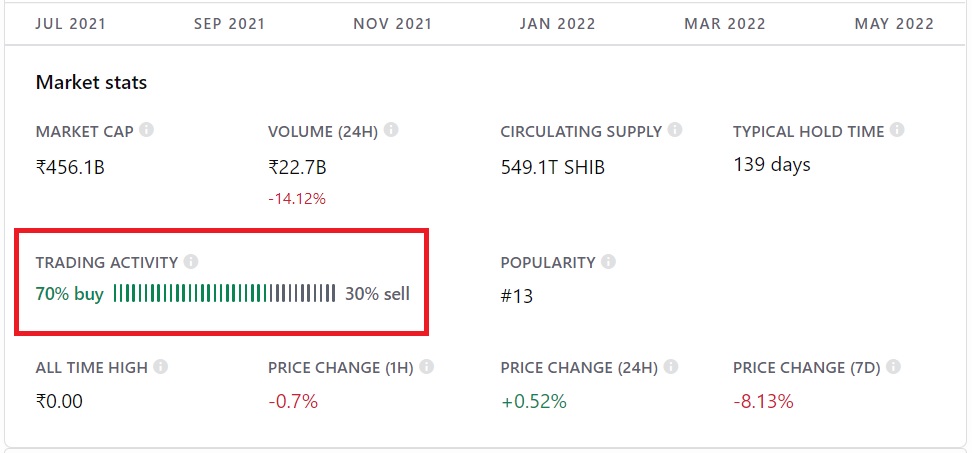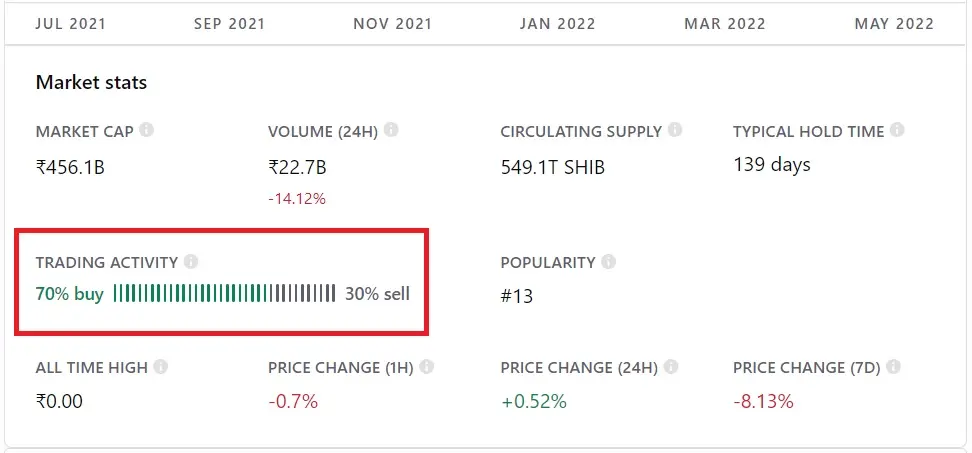 Along with an increased buying activity, the 'holding time' for the asset has also increased from 133 days to 139 days. This meant, on average investors have been holding on to SHIB tokens for over four months now.
With mainly good news flowing into the ecosystem, the value of SHIB also reacted positively at press time. The digital asset was trading at $0.00001074 and was noting a meager spike of 0.4% in the past hour.