Shiba Inu's price has found a major boost at press time as its foundation revealed another significant development. Shiba's official Twitter page announced that the foundation has found its AAA game studio, under which it will be developing its Shiba Inu-based video game. The meme token has taken multiple routes of adoption over the past few weeks, and blockchain gaming is its current venture for mass expansion.
Shiba Inu and PlaySide Studios sign strategic contract
According to the Twitter announcement, Shiba Inu has entered a partnership with Playside studios and both parties have signed a work-for-hire contract. The strategic agreement with Shiba is in line to develop a multiplayer Collectible Card Game that will be released on multiple platforms.
After the partnership, PlaySide CEO Gerry Sakkas said,
"PlaySide continues to demonstrate its capability to partner with leaders across a range of fields within interactive entertainment including leading influencers and global gaming brands. To add a new games' client that has emerged from the popular NFT token and decentralized cryptocurrency industry is very exciting for us."
PlaySide Studios is one of the largest publicly listed game developers. It is the biggest in Australia and it has collaborated with organizations such as Disney, Pixar, Warner Bros, and Nickelodeon. This is a major step forward for the meme token that is trying to break into the blockchain gaming and metaverse universe.
In a recent article, it was also reported that Shiba Inu had added William Volk to the development team, who is the former technical VP of Activision.
Is the price finding a boost?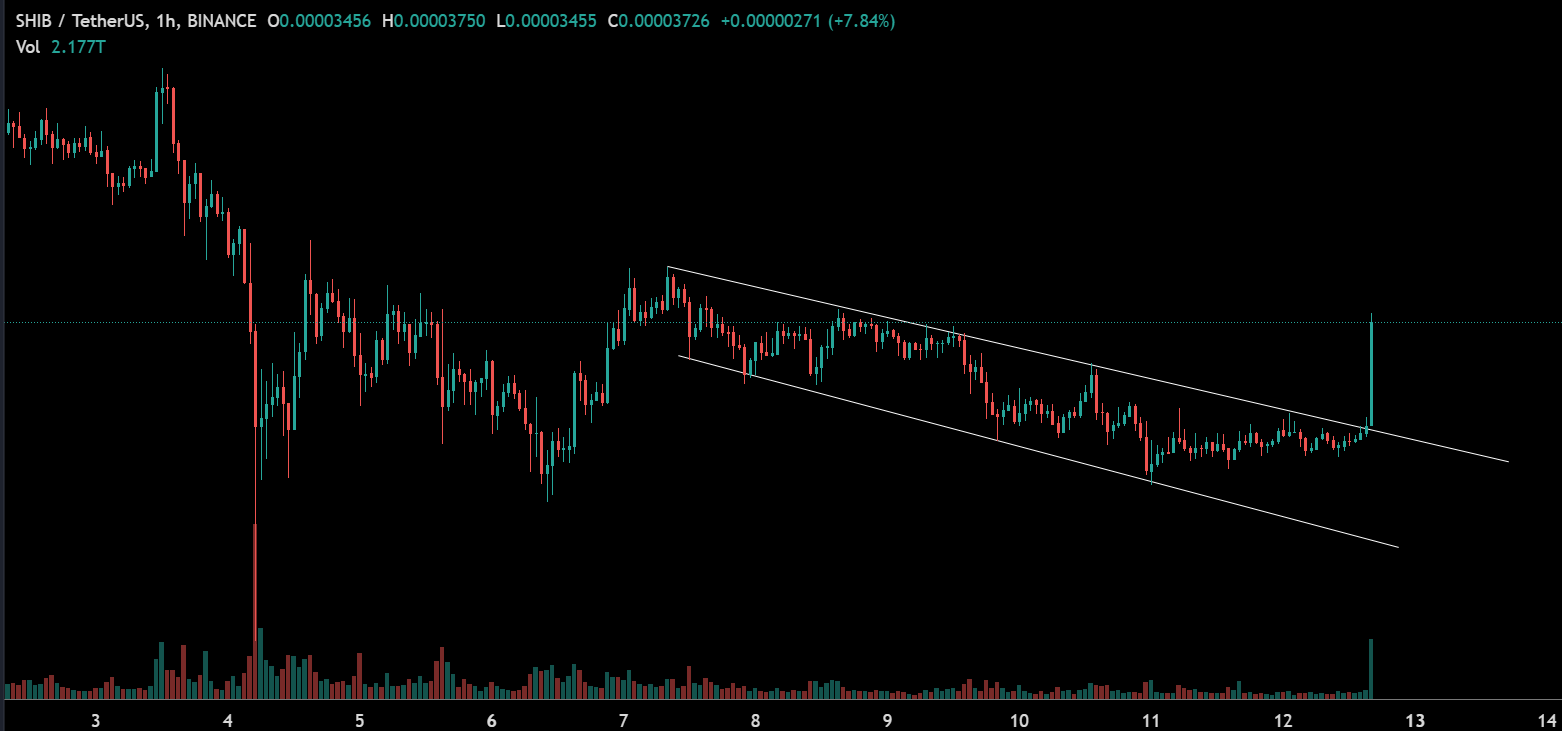 Based on the current development, Shiba Inu is strongly performing in the charts at the moment. At press time, the asset breached above its immediate resistance at $0.000035 and it is currently reaching a value of 0.000038. The possibility of reaching $0.00004 is extremely high at the moment, as the meme token is finding bullish momentum after a long bearish period in the charts.