Shiba Inu's price traded at a key level – one which could determine its near-term trajectory. Should bulls combat multiple red flags and remain vigilant at the 50% Fibonacci level, SHIB would likely burst to the upside. However, it is worth noting that the indicators did not support a favorable outlook and any long setups would be extremely risky until SHIB tags a safer support zone.
Shiba Inu 4-hour time frame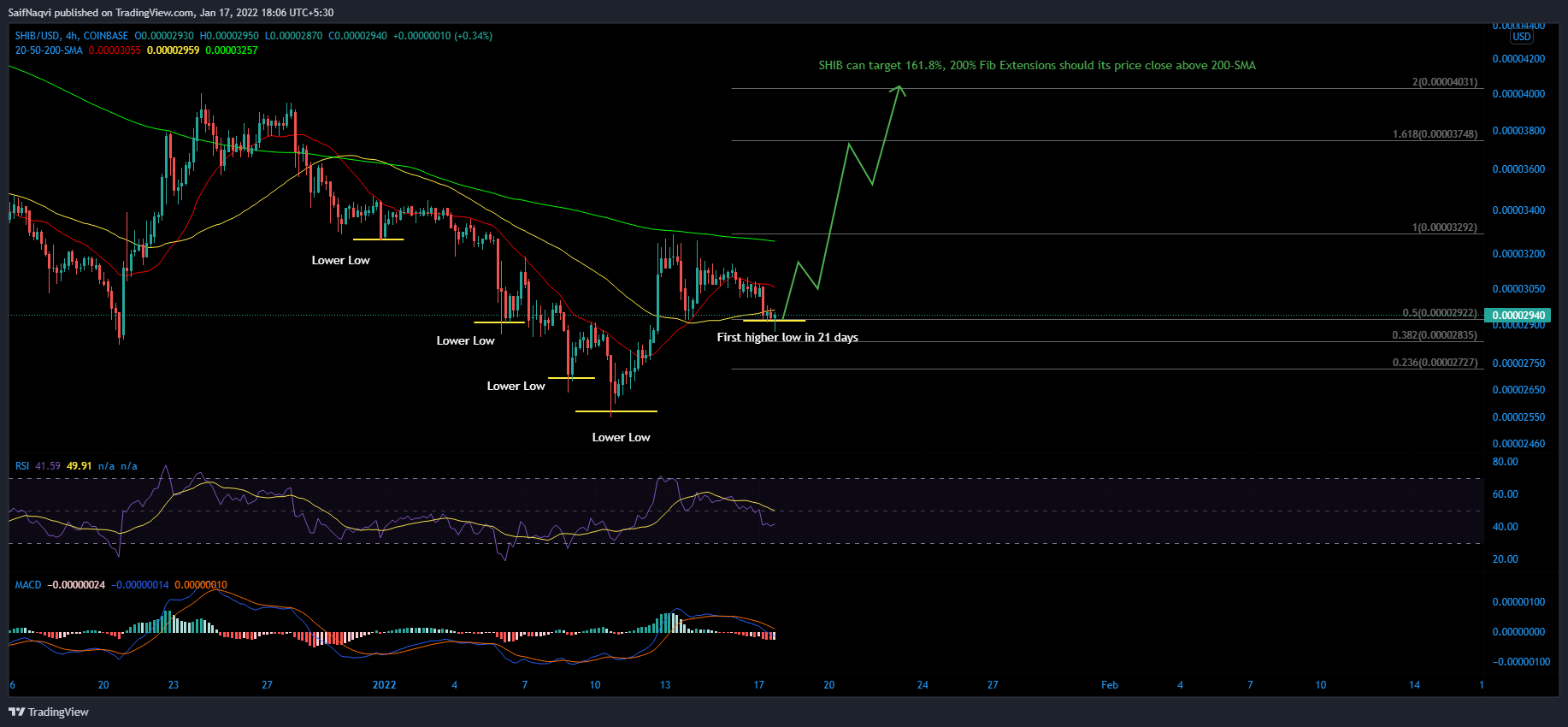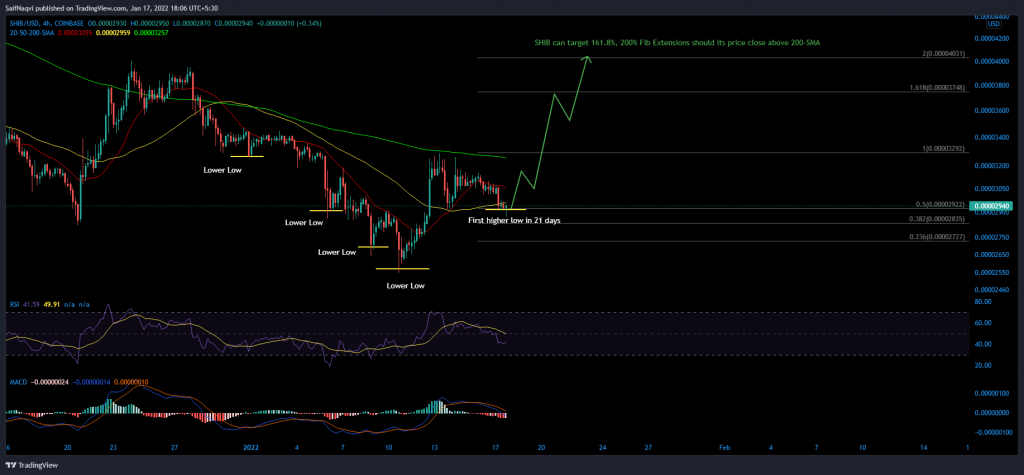 Shiba Inu's rally to $0.00002392 and subsequent retracement to $0.00002922 last week was quite significant on the 4-hour time frame. For the first time in 21 days, SHIB was able to create a new higher low, breaking off from an earlier downtrend. Now, at press time, SHIB was trading at a crucial 50% Fibonacci level on the back of a minor retracement.
If SHIB fails to snap another higher low, its price would continue to slip on the chart until a support zone is tested between $0.00002552-$0.00002718. This would also disregard SHIB's earlier rally to $0.00002922 as just a brief surge rather than a prolonged uptrend. A new lower low could even form at $0.00002328 if SHIB weakens below $0.00002552.
However, a bullish bias would return if SHIB can claw its way back above the 4-hour 200-SMA (green). This projected 12% ascent would become determinantal for SHIB's long-term success. For such an outcome, SHIB needed to maintain ground above the 50% Fibonacci level.
Indicators
For the moment, SHIB's 4-hour indicators were not looking great. The RSI was gripped within a downtrend while the MACD's signal line (orange) continued to trade below the fast-moving line (blue). Such readings could generate more sell pressure until SHIB tags the abovementioned support zone.
Conclusion
Shiba Inu had to go against the tide to sustain above the 50% Fibonacci level. If a bullish response is not observed over the next 24 hours, the next rally would most likely take place after SHIB tags $0.00002552-$0.00002718 support.