Popular canine-themed coin Shiba Inu (SHIB) is currently one of the top performers among the top 100 crypto projects. SHIB is the third-best performing project, behind Rocket Pool (RPL) and Casper Network (CSPR).
In the last 24 hours, SHIB has made gains of up to 21.1%. Moreover, the token is up by 37.3% in the weekly charts. Shiba Inu is getting closer and closer to going past its pre-FTX collapse highs.
Moreover, SHIB's latest rally is also supported by large whale purchases. According to the data on Whalestats, Shiba Inu is now the third most-held crypto by dollar value among the top 100 Ethereum whales.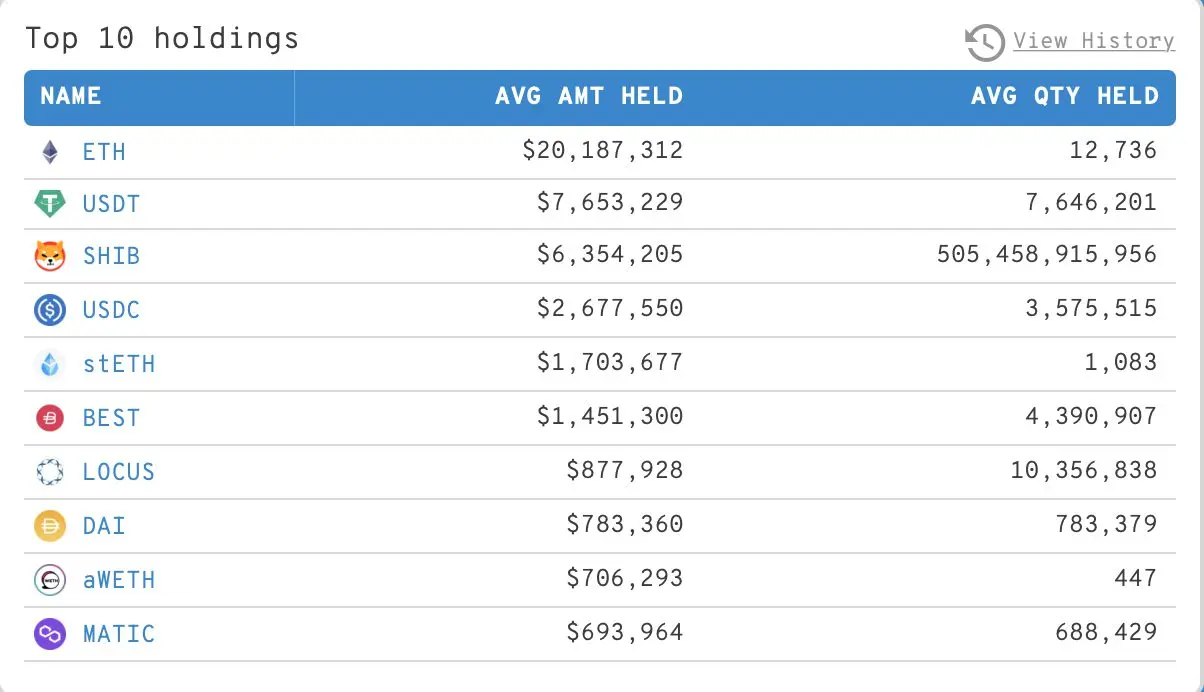 Additionally, SHIB is also the most traded and among the most purchased tokens by the top 500 Ethereum whales.
Shiba Inu's proportion in the whale holdings has also significantly grown. After the FTX collapse, SHIB accounted for less than 5% of whale holdings. However, the token now accounts for more than 18%.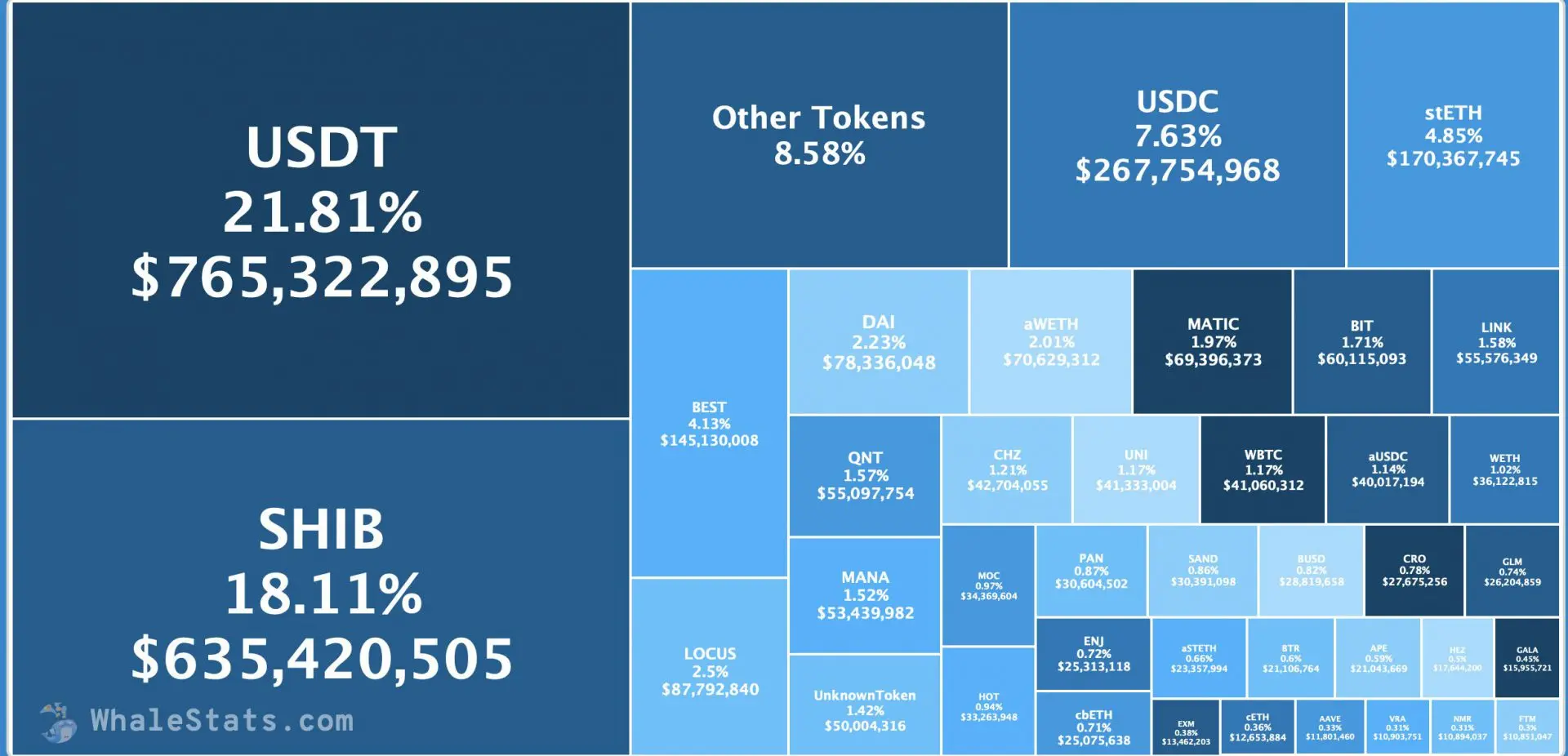 Is Shibarium hype pushing Shiba Inu to the moon?
Like it or not, the Shibarium hype is real. The recent rally, with the support of whales, is probably because SHIB's layer-2 network is on the verge of being launched. As per a recent blog, the Shibarium testnet is almost complete and will go live soon.
SHIB's layer-2 is one of the most anticipated launches of this year. Regardless, Shibarium has the potential to change things for SHIB. The network aims to increase transaction speeds while reducing gas prices. SHIB's offspring token BONE is set to be the governance token for the new network.
At press time, Shiba Inu (SHIB) was trading at $0.00001258, up by 2.3% in the last hour.