The Shiba Inu [SHIB] ecosystem has witnessed a surge in adoption recently. Despite the launch of Shibarium and the eagerly anticipated layer-2 protocol failing to influence the SHIB price, it did succeed in attracting greater interest from the community. Within just three weeks of its launch, the network welcomed numerous new users. During the weekend, the layer-2 protocol successfully registered a total of one million wallet addresses.
The total number of wallets has swiftly surged to reach one million, with an additional 300,000 appearing in just a single night. Presently, the overall count of wallet addresses has reached a peak of 1,010,243. In alignment with this escalating excitement, the total transaction count has also risen substantially to 949,204.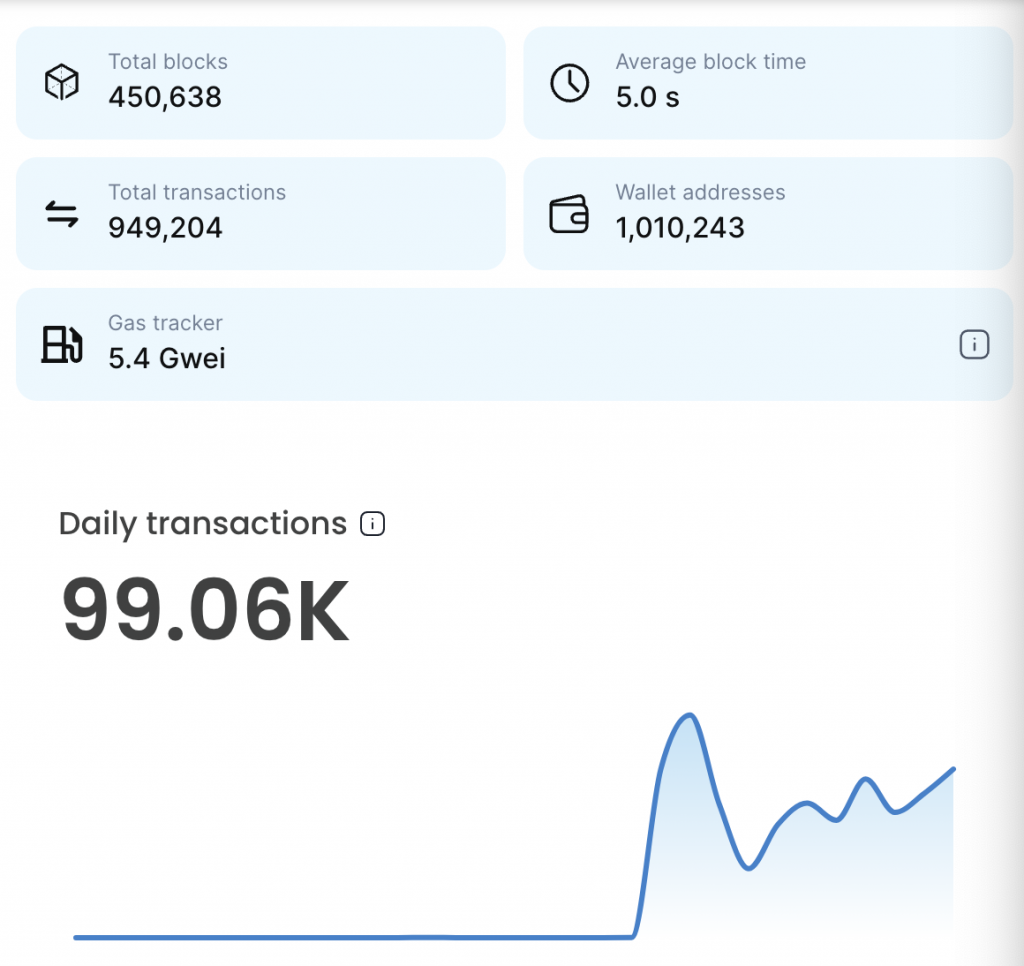 At present, there are 450,638 blocks within the network, with an average block duration of 5.0 seconds. This suggested significant enthusiasm and high expectations from the SHIB community for the Layer-2 solution that connects Shiba Inu with the Ethereum blockchain.
Also Read: Shibarium Hopes Lift Shiba Inu as Whale Transactions Surge Over 300%
What's the way forward for Shibarium?
In a recent blog post, Shibarium developers mentioned their ongoing partnerships with several third-party bridge providers. This collaboration aimed to help investors seamlessly transfer other tokens to the new blockchain. Developer Kaal Dhairya added,
"Shibarium is open for everyone to develop upon. The Shib team's primary focus in the future will be to innovate and build technologies on top of Shibarium, empowering our community to lead a self-sovereign life. When you do create, we encourage building on Shibarium. It would make us immensely proud if the next big innovation is founded on Shibarium!"
How is Shiba Inu reacting to Shibarium's success?
At press time, the meme coin was trading at $0.000007721 with a 1.50% daily drop. SHIB has barely made any gains since the launch of Shibarium. The asset dipped by 15% throughout the month of August.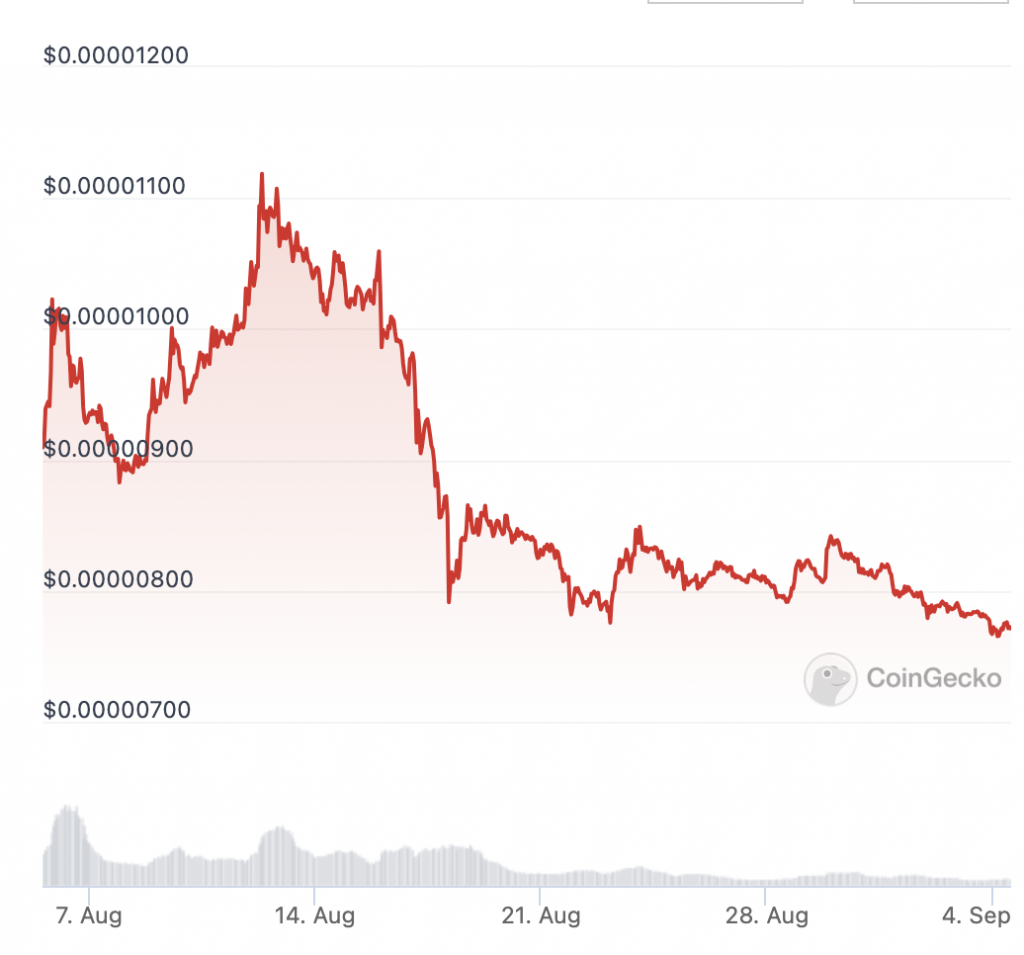 Furthermore, there was hardly any significant activity among large holders on the network during this time frame. According to information provided by IntoTheBlock, the volume of substantial transactions within the SHIB network experienced an 80% decline, dwindling to a modest $2.94 million over the past 30 days.
Also Read: Shiba Inu: Can Shibarium Burn 111 Trillion SHIB Every Year?