Shiba Inu's ShibaSwap team has published a blog announcing that the team will take over the Shibburn portal from Ryoshi Vision. According to the announcement, the lack of communication from the Ryoshi Vision team drove the decision for ShibaSwap to take control of the portal.
Although the Shibburn portal has been instrumental in reducing SHIB's circulating supply, there have been issues with missing rewards. The ShibaSwap and Ryoshi Vision team had a meeting to discuss how to fix the issue of pending rewards. Nonetheless, the announcement alleges that when the ShibaSwap team attempted to get in touch with Ryoshi Vision again, there was "complete silence." One developer promised to work on things, but to no avail. The said developer never got back in touch with the ShibaSwap team.
The Ryoshi Vision internal moderation team contacted the ShibaSwap team announcing the creation of a new team, to make up for the actions of the now-absent development unit. Ryoshi Vision also informed ShibaSwap about their upcoming NFT marketplace and decentralized music streaming platform. ShibaSwap has informed the Shiba Inu community that they are not involved in those projects in any way.
Due to the aforementioned reasons, the ShibaSwap team has decided to entirely separate "from any collective effort or platform that requires the reliance or collaboration of Ryoshi Vision to deploy a reward system." The team has officially ended Ryoshi Vision's involvement in the portal.
The blog further notes,
"As a reminder, Ryoshi Vision has never been part of the Shiba Inu Ecosystem, but is an independent crypto project honoring Ryoshi Research, our founder, and the SHIB community."
Shiba Inu Burns surged once again
While the burn portal is changing hands, the burning of tokens seems to be going full steam ahead. At press time, Shiba Inu burns surged by 422%. A majority of the burns, however, were carried out by a single transaction, putting a whipping 135 million SHIB tokens out of circulation.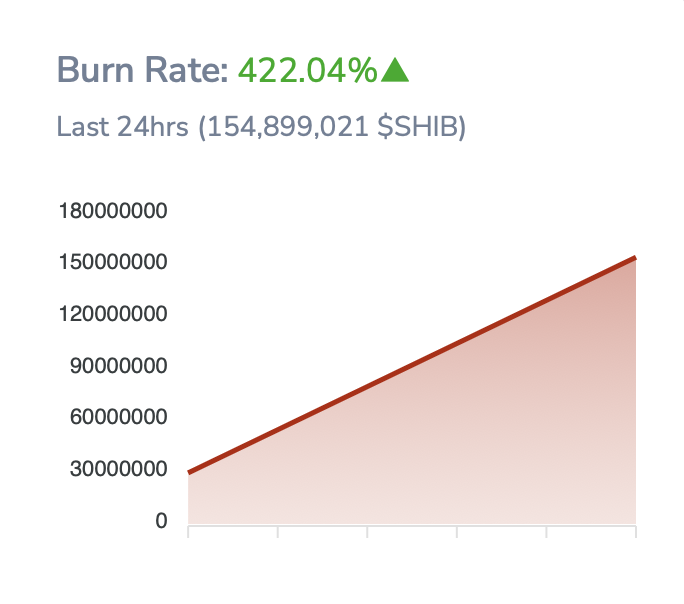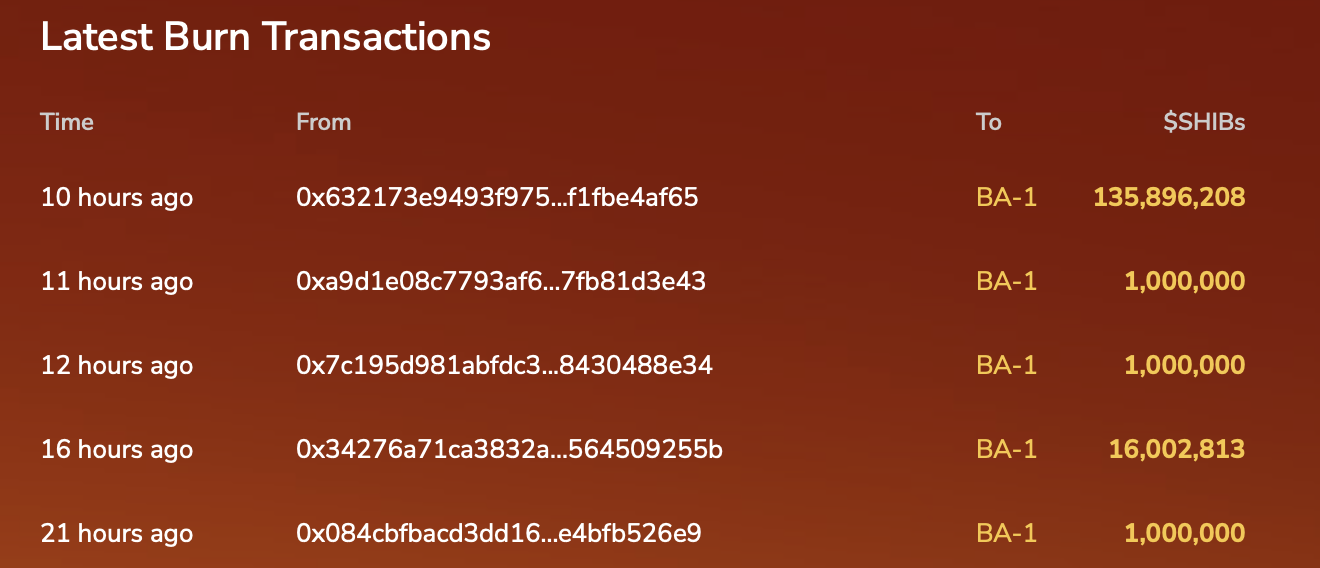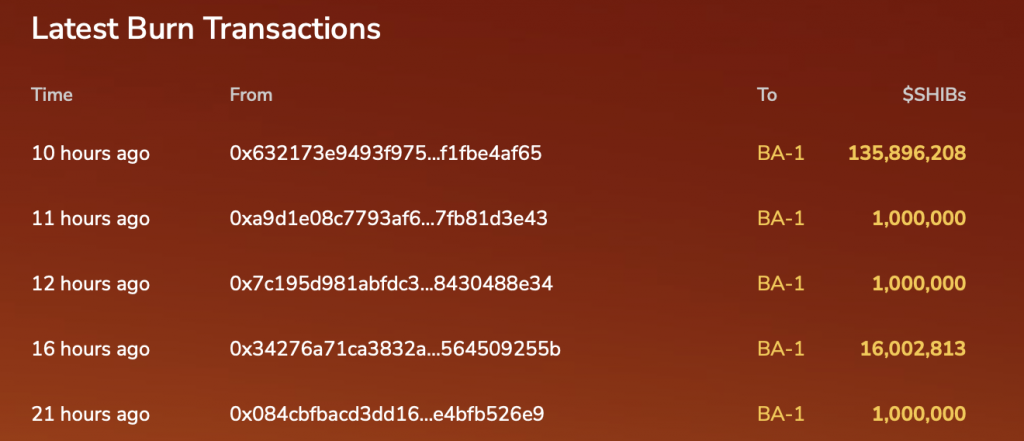 However, the burning of tokens has not as of yet had the effect investors were hoping for. Regardless, the entire crypto markets are in a slump as of now as investors brace for the CPI number due tomorrow.
At press time, Shiba Inu (SHIB) was trading at $0.00001029, down by 11.8% in the last seven days.