Shiba Inu [SHIB] has gained recognition for various aspects, with its community-driven token burns being a prominent feature. This meme coin project has rallied its entire community to support SHIB's price by implementing burns. However, Shytoshi Kusama, the lead developer of the network, appears to be leaning toward a different approach.
In response to questions about the platform's focus on token burning, Shytoshi Kusama offered insights. The developer emphasized that while token burns have their importance, the key factor for achieving success is the wider adoption of the Shibarium chain. Kusama can be seen saying, "Burns will not and are not the end all be all."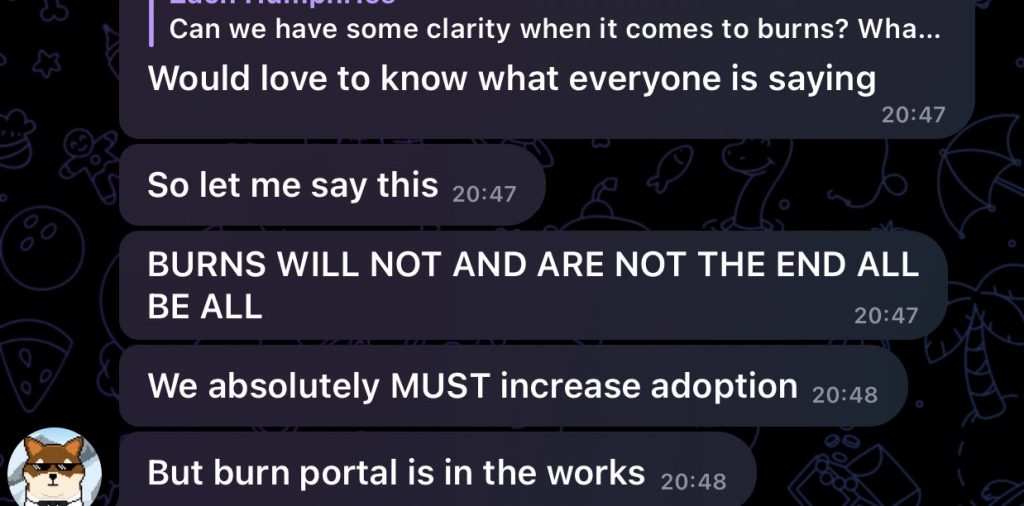 Many individuals have placed significant bets on token burns to alter the fate of the meme coin. An array of them have been anticipating a rise in the scale of burns, leading to a potential increase in SHIB's price. However, as Kusama pointed out, it's only through adoption that the asset's price can truly be propelled.
Furthermore, earlier documentation indicated that, within the upcoming Shibarium portal, users would have the capability to trigger a token burn process as part of their transactions. This process involves 70% of the base fee being destroyed, with the remaining 30% allocated for network upkeep. Kusama has verified that development on the burn portal is actively underway.
Also Read: Shiba Inu: If Shibarium Burns 100T Tokens, Will It Reach $0.01 Soon?
Shiba Inu's weekly burn rate dips
As reported by Shibburn, the rate of SHIB burning in the past week was rather lackluster. The network experienced a significant drop of 73.63% in the burn rate during the final week of August. Over the course of 88 transactions, a total of 564,273,572 SHIB tokens were eliminated, amounting to a modest value of $4,425. As of the current moment, the SHIB burn rate has decreased by 82.12% in the past 24 hours. Furthermore, a total of 9,428,381 SHIB tokens were removed from circulation during this time period.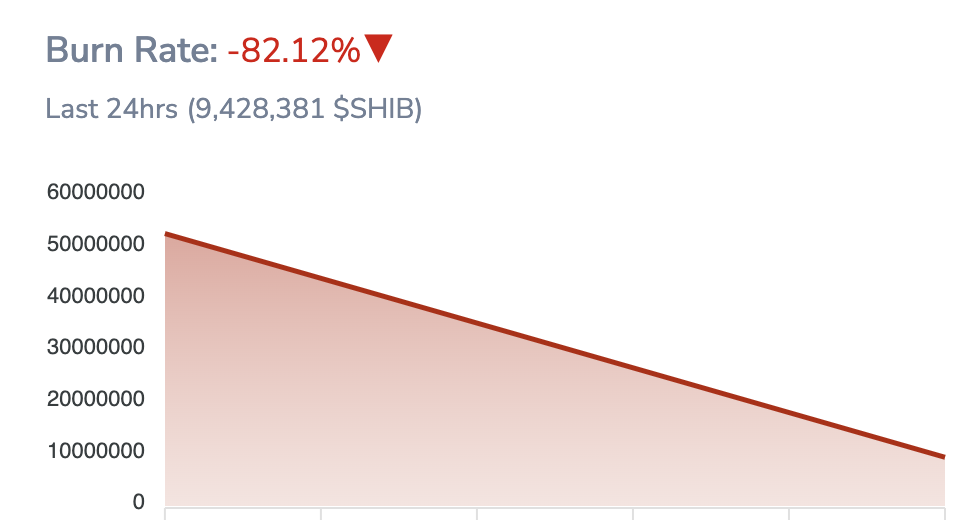 Additionally, at press time, SHIB was trading at $0.000007508, with a 2.84% daily drop.
Also Read: Shiba Inu Team Member Teases New Burn System and Higher Fee