Shiba Inu was launched back in 2020 and the beloved token has come a long way. The project was explicitly launched as a Dogecoin-killer. In fact, the first-ever logo of the Shiba Inu token had the said phrase engraved on it.
Within a short span of time, the project managed to create a loyal "army" of its own. The SHIB Army is quite vocal on social platforms like Twitter. In fact, community members keep having regular discussions and constructive debates about every major and minor development. Moreover, at press time, the hashtag "ShibaInu" was a trending topic under the "Business & Finance" genre on Twitter.
The asset's price has also seen a steep incline over the years. From starting with almost two handfuls of "zeros" to knocking more than half of them out, SHIB has grown by leaps and bounds. In fact, several investors have become multi-millionaires overnight.
Back in 2021, Shiba Inu went on to rally by a whopping 1636% in a period of fewer than two months. Around the same time, it went on to clinch its all-time high of $0.00008854 on Binance.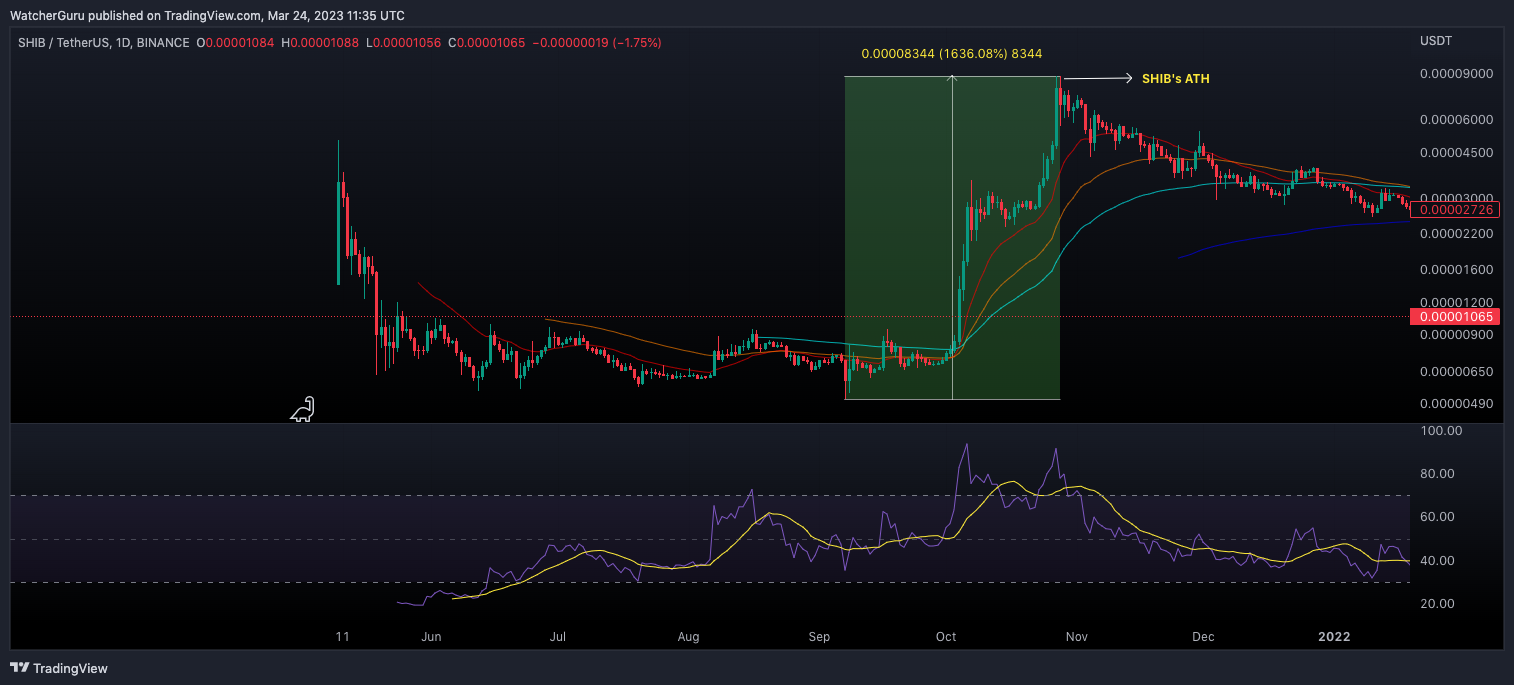 Other feathers in Shiba Inu's hat
On the fundamental front also, the project has made prompt progress. Right from the metaverse to card games and its own native L2 solution, Shiba Inu has managed to check a host of important bases. A few boats have already been put to sea, while the others are still under development and are expected to release soon.
Other top tokens from the Shiba Inu ecosystem have also been thriving parallelly. Recently, BONE entered the top 100 list for the first time ever in history. In fact, right after, it also went on to bag a listing on Crypto.com.
Shiba Inu's adoption, on the whole, has been on a rise. Right from having its own fair share of new exchange handlings, to being accepted as a mode of payment by different business ventures, SHIB has become a well-known, mainstream name.
Thus, from being launched just as a joke to compete with Dogecoin to establishing its own identity, Shiba Inu has made significant advancements. However, its journey has just begun and it won't stop until it reaches the moon.
Also Read – Shiba Inu: Unstoppable Domains Integrate SHIB as Payment Method