The Shiba Inu [SHIB] ecosystem initially sparked significant attention upon its creation. Although it did create numerous new billionaires and millionaires, it struggled to sustain this surge. Presently, only 10% of meme coin holders are experiencing gains. Nevertheless, this situation might shift if the cryptocurrency fulfills its ambition of reaching the $0.01 mark.
At press time, SHIB was trading at $0.00000722. Achieving the goal of hitting $0.01 seems quite distant for this meme coin. Yet, prior to reaching this significant milestone, there's another target in place, which is $0.001. Surpassing the $0.001 mark would represent an increase of more than 13,000%.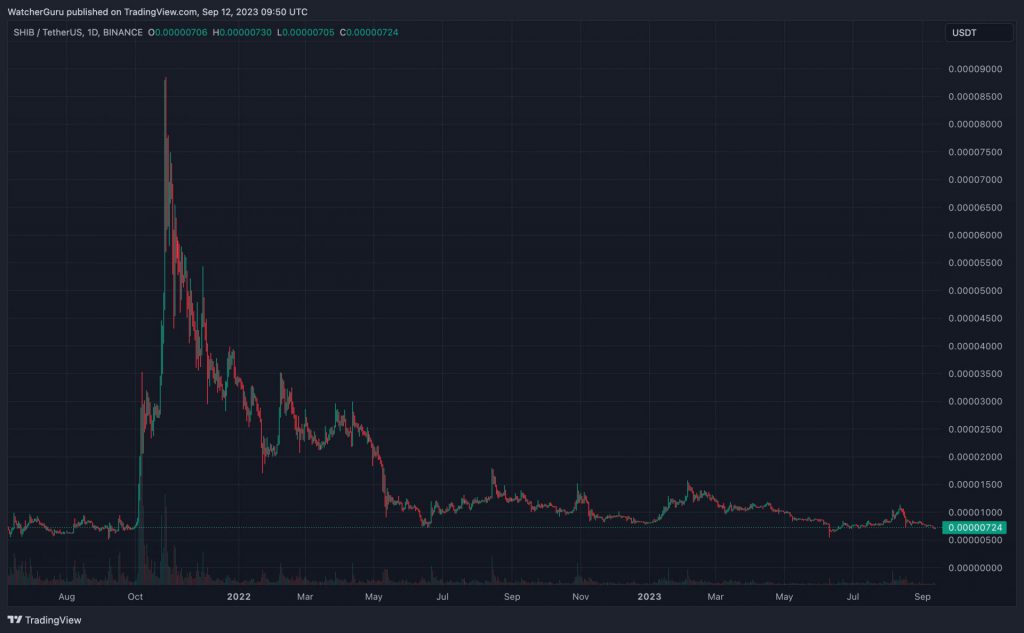 Google's AI tool, Bard, revealed that achieving this would necessitate substantial buying activity, but it's not an unattainable feat, considering the token has achieved even more impressive gains in the past. Bard envisions a potential timeline of the next two years for this. However, it is important that SHIB can sustain its popularity and that the broader crypto market continues to expand.
Also Read: Shibarium: Why A Rise In Gas Fees Could be Bad For Shiba Inu
So how long will it take Shiba Inu to reach the on-cent dream?
The term "one cent dream" is a phrase used in the cryptocurrency community, particularly in connection with the meme coin Shiba Inu. In this context, it signifies the aspiration for a meme coin's price to reach $0.01 per token.
Achieving the $0.01 milestone presents a significantly more challenging task. It requires an astounding leap of more than 131,000%. However, Bard maintained that it remained within the realm of feasibility. The chatbot foresees that, given widespread adoption, SHIB could potentially reach this level within the next five to ten years.
Reaching this milestone might have come about more quickly if there had been greater investments in Shibarium. Unfortunately, the layer-2 protocol didn't manage to boost the meme coin's price upon its launch. Consequently, it might take longer than initially anticipated. However, the developments within Shibarium could boost these chances.
Also Read: Shiba Inu: 9 Developments in Shibarium That Could Push SHIB to $0.01