The Shiba Inu [SHIB] community has been actively engaging in the reduction of tokens from the available supply. To date, an extensive amount of tokens, reaching trillions, have been eliminated. The primary driving force behind this burning process has been the SHIB Army. Notably, earlier this week, a significant quantity of over 3 billion SHIB tokens was transferred to inactive wallets. However, in a recent development, there has been a surprising absence of SHIB token burns within the past 24 hours, as reported by Shibburn data.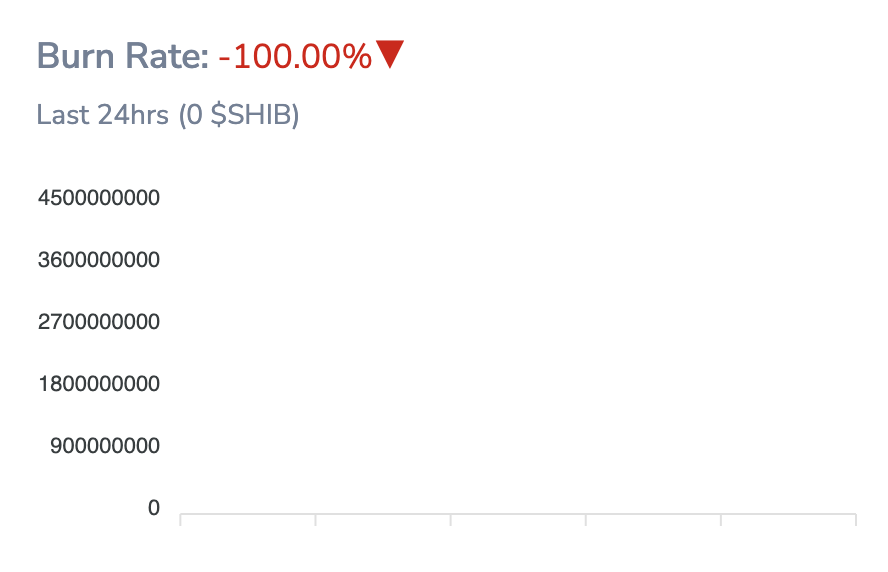 As seen in the above image, zero SHIB tokens have been burned in the last couple of hours. As a result, the burn rate has been down by 100%. It appears that a significant number of participants are not engaging in burning their own SHIB tokens. Instead, the lack of burns could be attributed to additional funds acquired by small businesses. There's a possibility of a portion of gas fees on the Shibarium beta platform. This has been operational since March 11 under the name Puppynet.
There have been notable developments within the Shiba Inu ecosystem, including the announcement of the closure of a prominent coffee company known as the Shiba Coffee Company. This announcement indicated that the company will be ceasing its operations which include burns.
The official Twitter account of Shiba Coffee Company, a coffee brand known for its SHIB-themed packaging and acceptance of SHIB as a payment method, recently made an announcement stating that the company is permanently shutting down its operations. The company had been actively participating in the burning of Shiba Inu tokens.
Unfortunately, we have had to close permanently. It's been a wild ride, and we wish everyone in the #SHIBARMY the best. We've been operating at a loss for over a year, and had to finally pull the plug. Keep on keeping on, y'all.

— Shiba Coffee Company (@ShibaCoffeeCo) May 31, 2023
Has this impacted the price of Shiba Inu?
At press time, Shiba Inu was trading at a price of $0.000008463, reflecting a 3.08% decrease in value over the course of the day. The movement of the asset's price is in line with the overall sentiment of the market. In the meantime, the total number of holders at loss rose to 79%.