According to crypto tracker Whale Alert, trillions of Shiba Inu (SHIB) tokens were moved from the Amsterdam-based crypto exchange Bitavo to an unknown wallet within the network. 4.5 trillion SHIB tokens worth about $33.1 million moved out of exchanges, decreasing the selling pressure for SHIB bulls.

As of now, it is unclear to whom the wallet belongs to. It is possible that the wallet belongs to the exchange itself and the firm is moving its assets around. It is also possible that the wallet belongs to a SHIB whale who is bullish on the memecoin.
Also Read: Shiba Inu: Can SHIB's 'Secret' AI Venture Push its Price to $0.01?
Although tokens moving away from exchanges is a positive sign, Shiba Inu's (SHIB) price continues to struggle. The token is currently down by 2.5% over the last week and by 7.2% over the previous month. Moreover, it has struggled to move past the $0.000008 level since Sept. 1. In fact, apart from a short spike in August, SHIB has been on a downward trajectory for most of 2023.
Shiba Inu network activity surges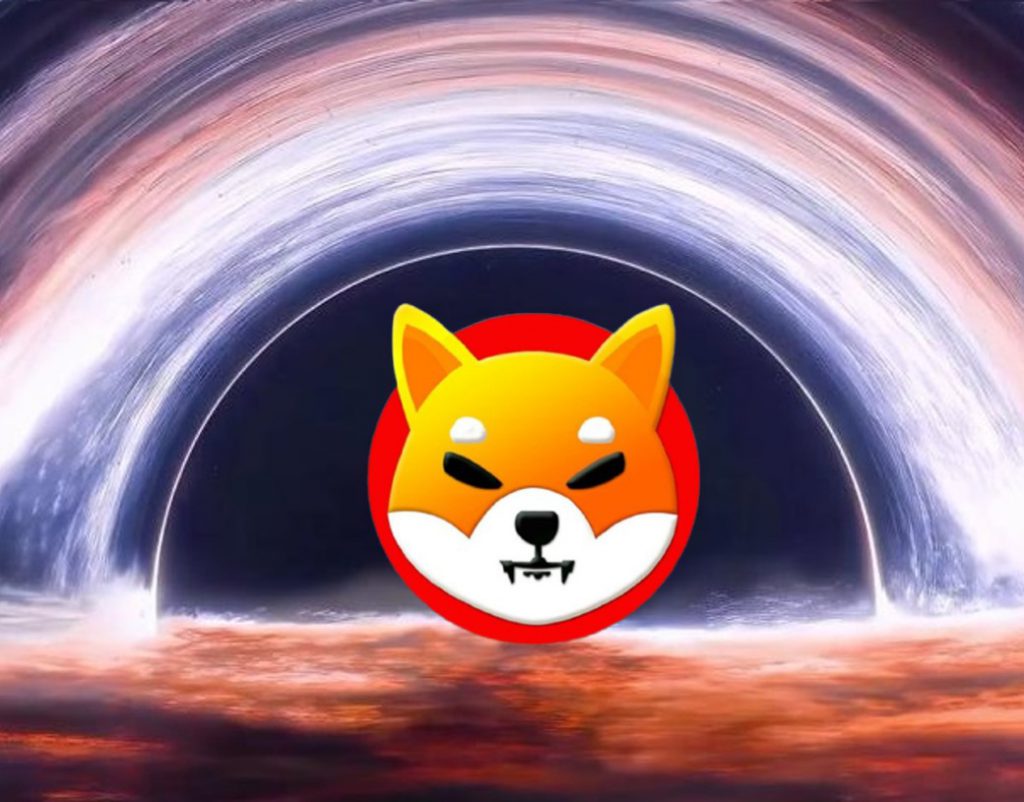 Despite poor market performance, SHIB has seen a significant rise in daily active addresses. According to the data from IntoTheBlock, SHIB's daily active addresses increased by 198% last week. Although it is too early to tell, the spike in daily active addresses could be a signal of an incoming rally.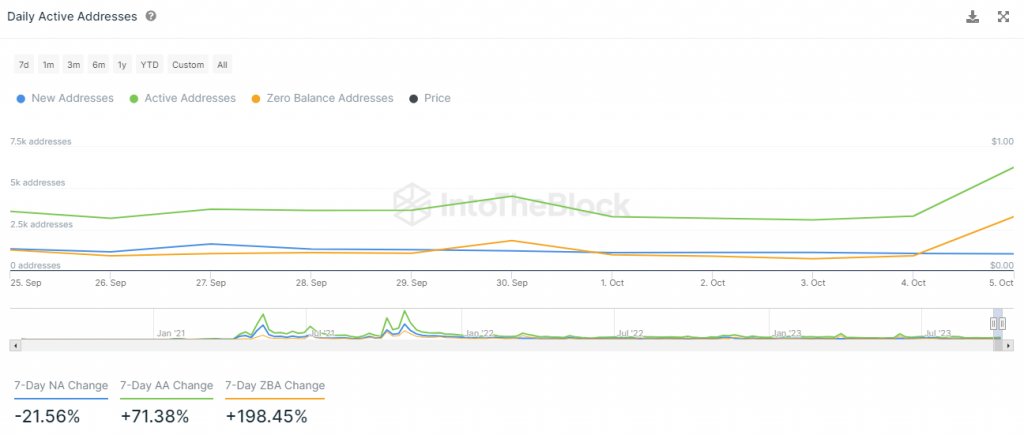 However, IntoTheBlock data shows that large transactions for SHIB have decreased by 2.46% while people in profit have gone down by 1.49%. At press time, a whopping 89% of Shiba Inu (SHIB) holders were at a loss. Only 9% were in profits, while 2% were even. A drop in large transactions is a bearish sign, especially given that 77% of SHIB's supply is held by large wallets.
Also Read: Shiba Inu: How Much to Invest to be a Millionaire if it Hits $0.01?
At press time, SHIB was trading at $0.00000718, down by 0.6% in the last 24 hours.