A new Shiba Inu whale has emerged, buying 4.59 trillion worth of tokens. The value of the tokens is a whopping $48 million. Moreover, the massive purchase took place in one single transaction. Nonetheless, it is unclear if the wallet belongs to one investor, a group of investors, or an organization. The new wallet is now the 25th largest SHIB holder.

The purchase could be linked to rumors about Shibarium's launch sometime this week. Many have speculated that the Shiba Inu team will debut the highly anticipated network at the Blockchain Futurist Conference. The conference will be held in Toronto, Canada, on Aug. 15 and 16.
Also Read: Shiba Inu: Addresses Break Record Amid Shibarium Tease
The whale purchase, although significant, did not have an impact on SHIB's price. SHIB is currently down 2.3% in the last 24 hours. However, the token is still up 11.9% on the weekly charts. Moreover, according to IntoTheBlock, large transactions for the token have fallen by 10.64%. However, the new whale purchase comes amid SHIB lead developer Shytoshi Kusama saying that he would unveil some new utility for SHIB's offspring token, LEASH.
Shiba Inu developer teases new utility for LEASH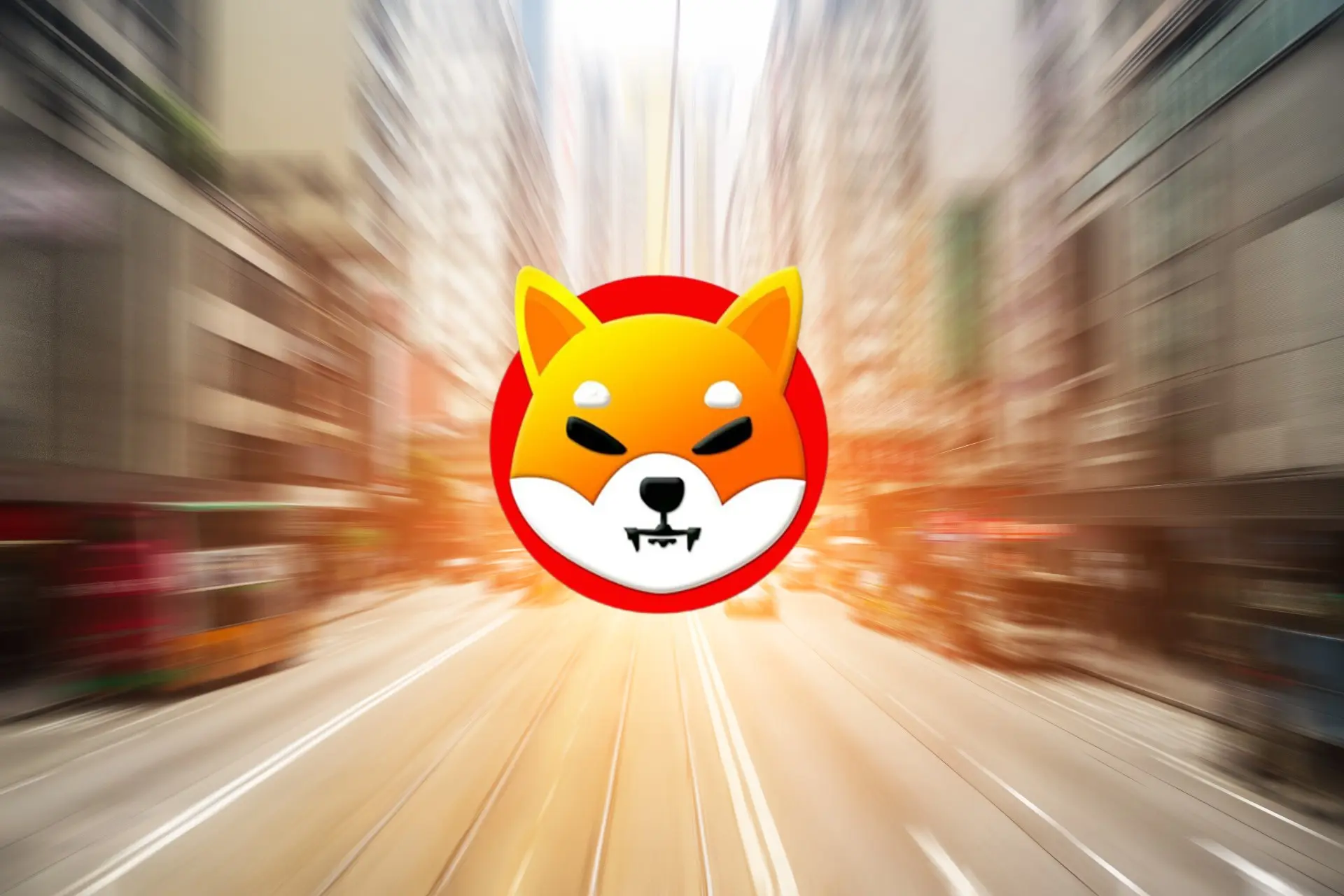 According to a Discord chat message, Kusama will reveal some "exclusive" news for the SHIB community on Tuesday at 1 p.m. EST. Moreover, Kusama said that he would unveil a new utility for LEASH on Wednesday. It should be noted that Wednesday is also the beginning of the Blockchain Futurist Conference in Toronto. The new utility, although wrapped in secrecy at the moment, could be shown at the conference itself. However, there is no confirmation about this at the moment.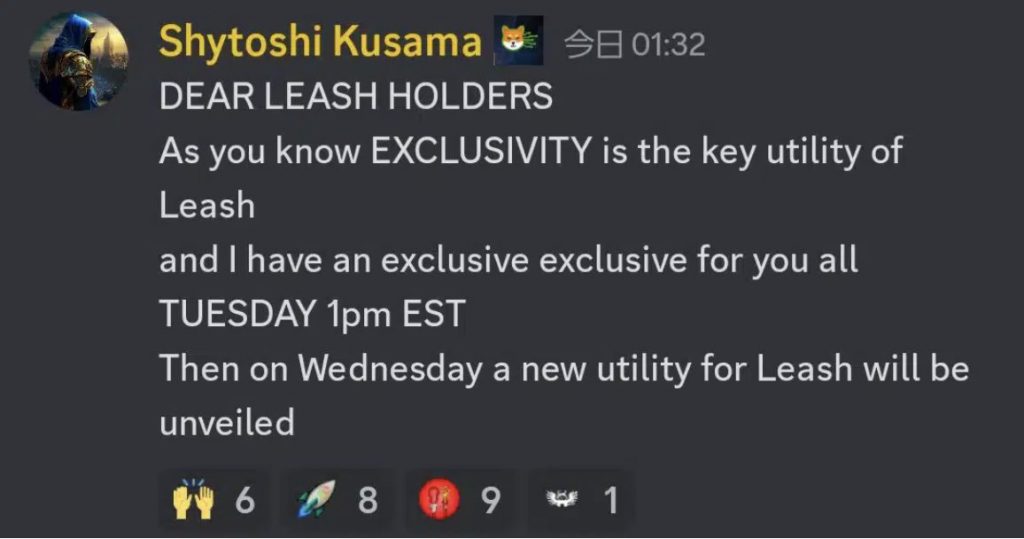 Also Read: Shiba Inu Deletes Zero, Will it Rise Another 50%?