Shiba Inu [SHIB] is generating buzz once more as the popular meme coin gears up for the launch of Shibarium, a highly anticipated update scheduled for next month. Concurrently, blockchain intelligence platform Arkham has reported significant transactions within the SHIB ecosystem. According to Arkham, a recent transfer of 5.2 trillion Shiba Inu tokens took place.
A substantial amount of SHIB tokens was transferred from a whale address to multiple anonymous wallets. Each transaction involved funds worth $3 million. Additionally, the whale responsible for these transfers does not seem to be associated with an exchange address. Previous transactions indicated that the wallet in question received funds from various origins. This included bulk sender services, Coinbase wallets, and even OpenSea.

The significant transfer of SHIB tokens has raised eyebrows. This is because it occurred during a period of comparatively stable market conditions. The movement of such substantial amounts of SHIB to various addresses suggested a possible strategic maneuver.
Although the exact motive behind this transfer remains unknown, various speculations have emerged. One prevalent theory suggested that the whale's intention was to mitigate risks by diversifying their SHIB holdings. By distributing the tokens across multiple wallets, potential threats such as hacks or thefts would have a limited impact on overall losses. Another conjecture revolves around liquidity provision. The whale could be preparing to offer liquidity to decentralized exchanges. This is because DeFi protocols often offer appealing yields and rewards to liquidity providers.
The potential for manipulation risks was not disregarded. The transfer of such magnitude could indicate that the whale might be attempting to exert influence over the price of SHIB. At press time, SHIB was trading for $0.000007788 with a 3.42% daily drop.
Also Read: Early Shiba Inu Holder With 10% Supply Moves $30 Million in SHIB
Shiba Inu's dominance among whales
Despite the arrival of a plethora of meme coins, Shiba Inu continues to remain a favorite among whales. Currently, the meme coin is the most traded token among Ethereum [ETH] whales. Additionally, it has the biggest token position by dollar value. According to WhaleStats, SHIB is currently the fourth most asset among the top 100 whales.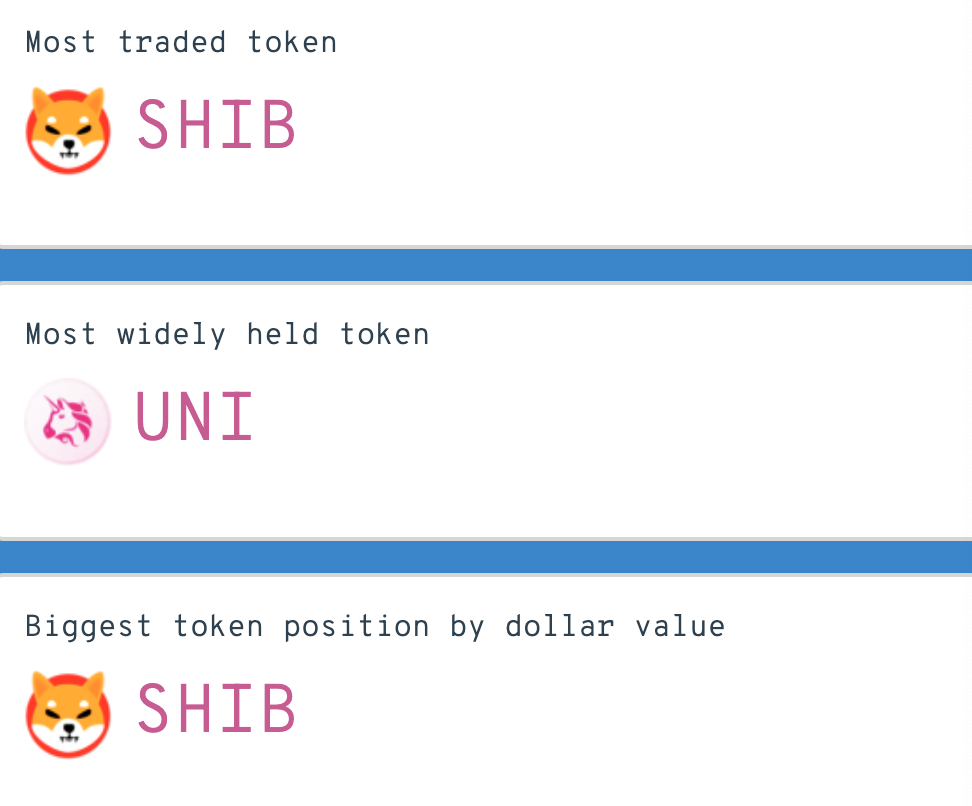 Also Read: Shiba Inu: Large SHIB Transactions Surge Amid Price Rise