The recent upward movement of the Shiba Inu [SHIB] network has attracted significant attention. As the launch of Shibarium approaches, the community has been anticipating a potential price increase associated with this update. In preparation for Shibarium, the dominant whales within the network have been investing heavily in the asset. This surge in whale activity has resulted in a seven-day high for the transaction volume of Shiba Inu.
IntoTheBlock's data reveals that Shiba Inu has experienced a notable increase in its large transaction volume over the past week. A significant amount of 2.21 trillion SHIB tokens pushed the total volume of large transactions. Remarkably, this figure represents the highest volume observed in the past seven days.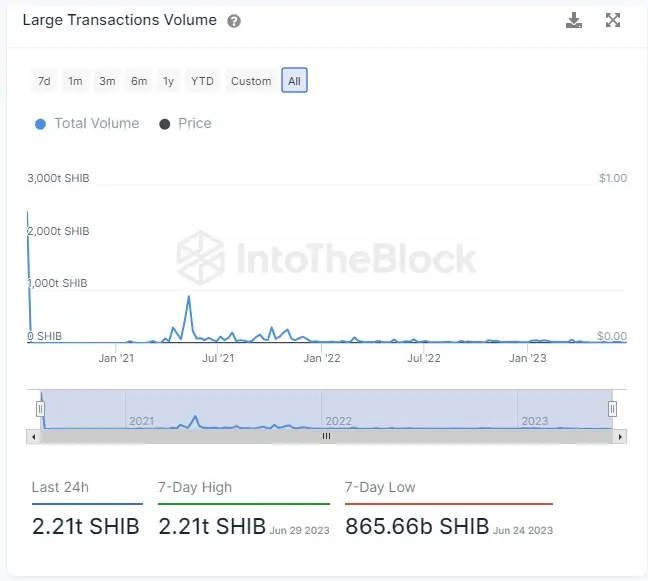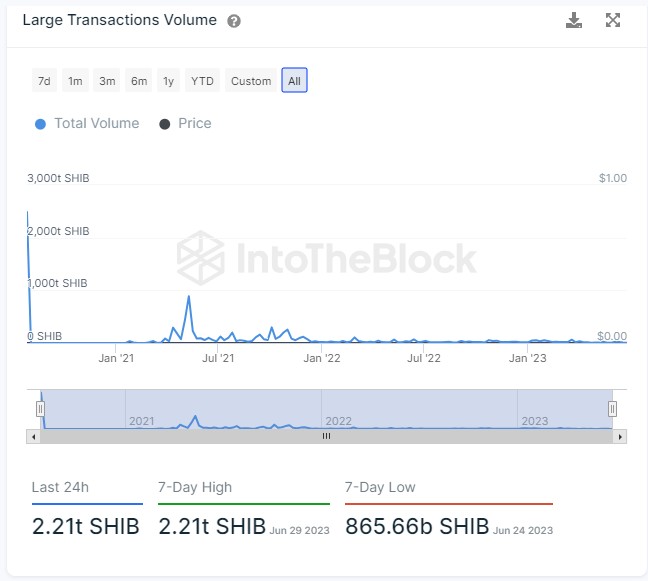 At press time, the large transaction volume of Shiba Inu experienced a significant surge, reaching a peak of $16.18 million, accompanied by a remarkable increase of 43.72%. Large transactions, as defined by IntoTheBlock, refer to transfers of more than $100,000 in value.
Additionally, the total number of active addresses within the Shiba Inu market also witnessed a notable spike. Currently, the meme coin was trading for $0.000007555 with a 3.74% daily surge.
Shibarium testnet makes headway ahead of mainnet launch
The recent update from Puppyscan, the official block explorer for Shibarium's testnet Puppynet, showcases notable progress in terms of total transactions and wallet addresses. This further indicates the significant potential for the upcoming launch of the main network. Puppynet has witnessed a staggering total of 25 million transactions, reflecting the high level of activity within the Shiba Inu network. Additionally, the network has attracted more than 17 million wallet addresses, signifying the growing interest and engagement of users in the ecosystem.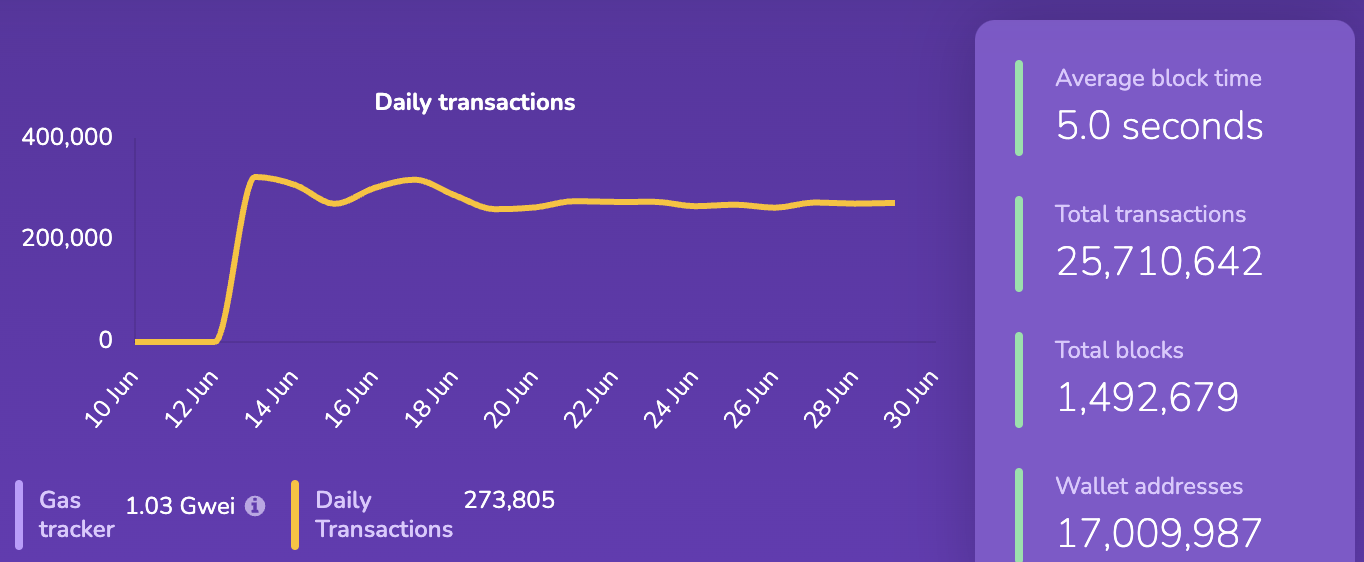 At press time data from Puppyscan reveals that there have been a total of 25,710,803 transactions within the Shibarium's testnet Puppynet. Notably, the average block time has remained at 5 seconds. This further highlights the protocol's ability to process transactions swiftly. Furthermore, the network has attracted an impressive count of 17,009,987 unique wallet addresses.