Upon its launch, the Shiba Inu (SHIB) team sent almost half the circulating supply to Ethereum (ETH) co-founder Vitalik Buterin. However, Buterin, instead of selling and dumping the tokens on the market, decided to burn 90% of the total amount. The other 10%, worth almost $1.14 billion, was for charitable purposes, most notably the India COVID-Crypto Relief Fund. The fund was set up by Sandeep Nailwal, the co-founder of Polygon (MATIC).
However, SHIB's burn tracker, Shibburn, recently addressed the question of what would have happened if Buterin had not burned his share of SHIB. As per the burn tracker's assessment, if Buterin had not burned the tokens he received, SHIB's price would have reached a price of $0.00004225 at its peak instead of $0.00008845. This represents a drop of about 52%.
Also Read: Shiba Inu: ChatGPT Says SHIB Could Reach All-Time High in 2024
Although Buterin's burning of almost 41% of Shiba Inu's (SHIB) supply helped decrease supply, Shibburn had earlier pointed out that SHIB began its rise prior to Buterin's burn transaction. Nonetheless, SHIB's price surged once after Buterin's famous burn. The burn, along with a larger crypto market rally, pushed SHIB to its all-time high of $0.00008845 in October 2021.
Can Shiba Inu burn trillions of tokens once again?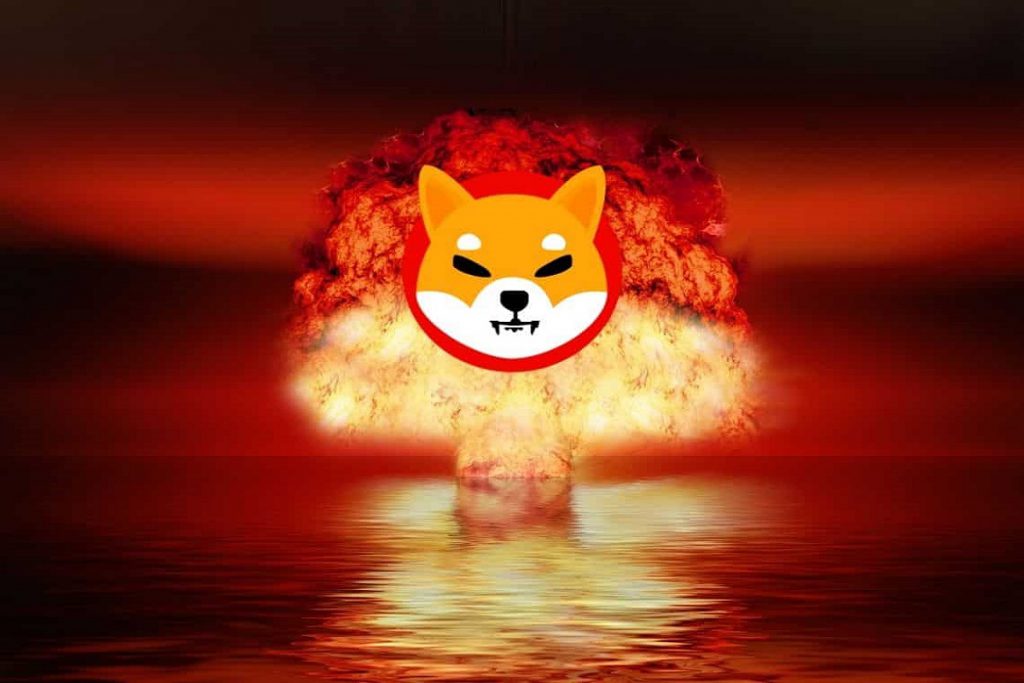 The SHIB team has said on multiple occasions that they are working on a new burn mechanism that will work on the Shibarium network. As per many SHIB influencers, the new burn mechanism will be capable of burning trillions of tokens every year. Although the SHIB Army and SHIB investors are eagerly waiting for the new burn mechanism, the team has not officially given any launch date. However, since Shibarium is now live, many anticipate the new burn mechanism to follow very soon.
If the new burn mechanism is truly capable of burning trillions of tokens on a yearly basis, we could see a drastic drop in SHIB supply very soon. However, as pointed out by lead developer Shytoshi Kusama, burns alone will not propel the asset's price. Burns have to come with an increase in demand in order for prices to rally.
Also Read: Shiba Inu Burn Tracker Explains Why Burns Are Not Moving Prices
At press time, Shiba Inu's (SHIB) burn rate was up 333.44%, burning 181.8 million tokens in the last 24 hours. On the other hand, SHIB was trading at $0.00000737, down by 0.9% in the last 24 hours.