Shiba Inu's price created a series of higher lows last week, initiating an uptrend. However, the buy-side momentum was not strong enough, and SHIB ended up registering a bearish breakdown during the weekend. At press time, the asset was seen exchanging hands at $0.00000728, below its uptrend resistance.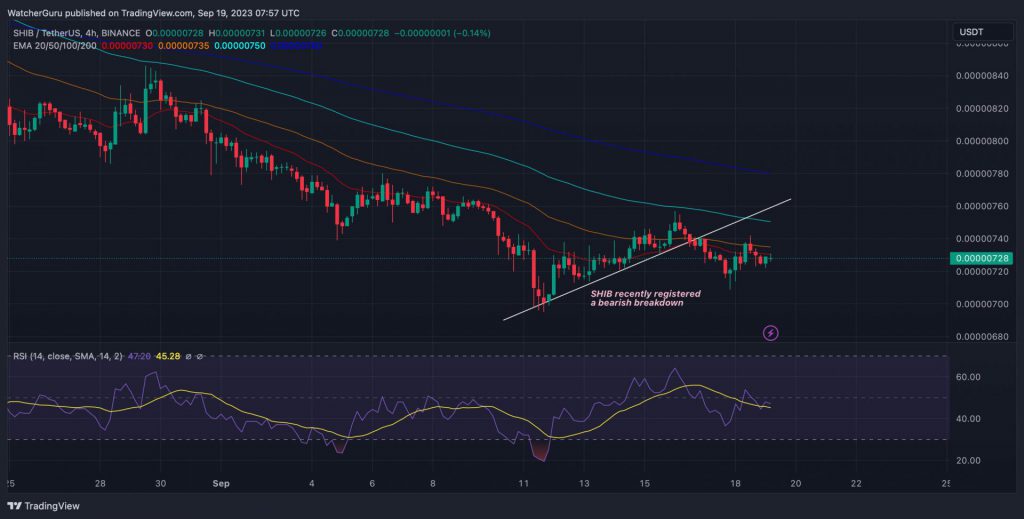 Also Read: Shiba Inu: A $1,000 Investment Turns to $15 Million in Sept. 2023
The social sentiment associated with SHIB has also started weakening of late. Over the past week, social mentions and engagements have dropped by 45% and 33%, respectively. In fact, SHIB-related bullish mentions on social platforms have also dropped by 44% in the same timeframe.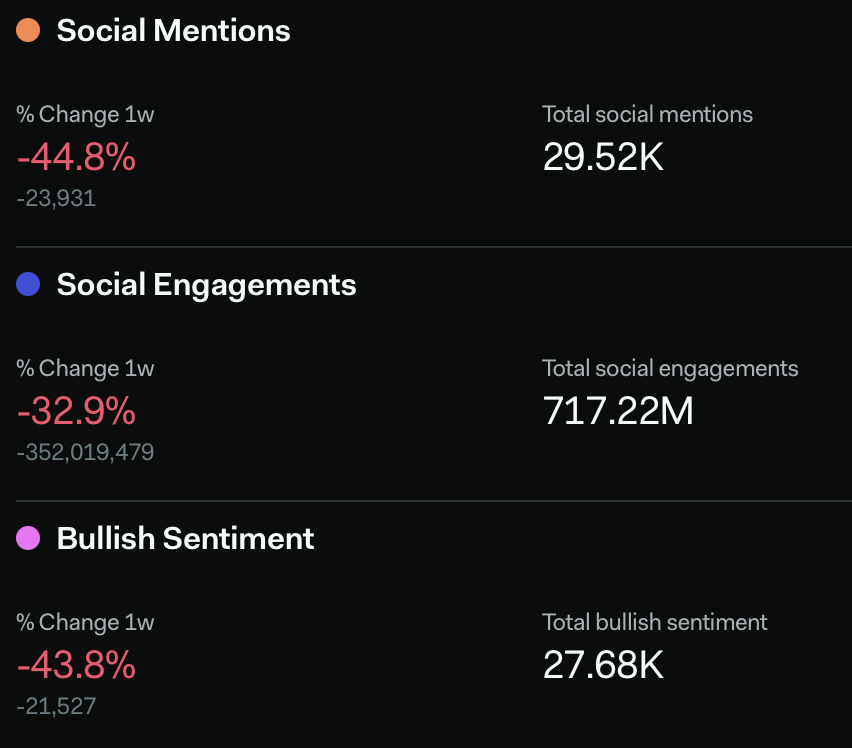 Shiba Inu Billionaire Prospects
SHIB is evidently on a slippery slope on the micro-frame. However, this could prove to be a boon for long-term investors. The asset is currently trading below all its crucial EMAs, indicating that SHIB is undervalued at this stage. Thus, this could prove to be the right time for holders to accumulate Shiba Inu.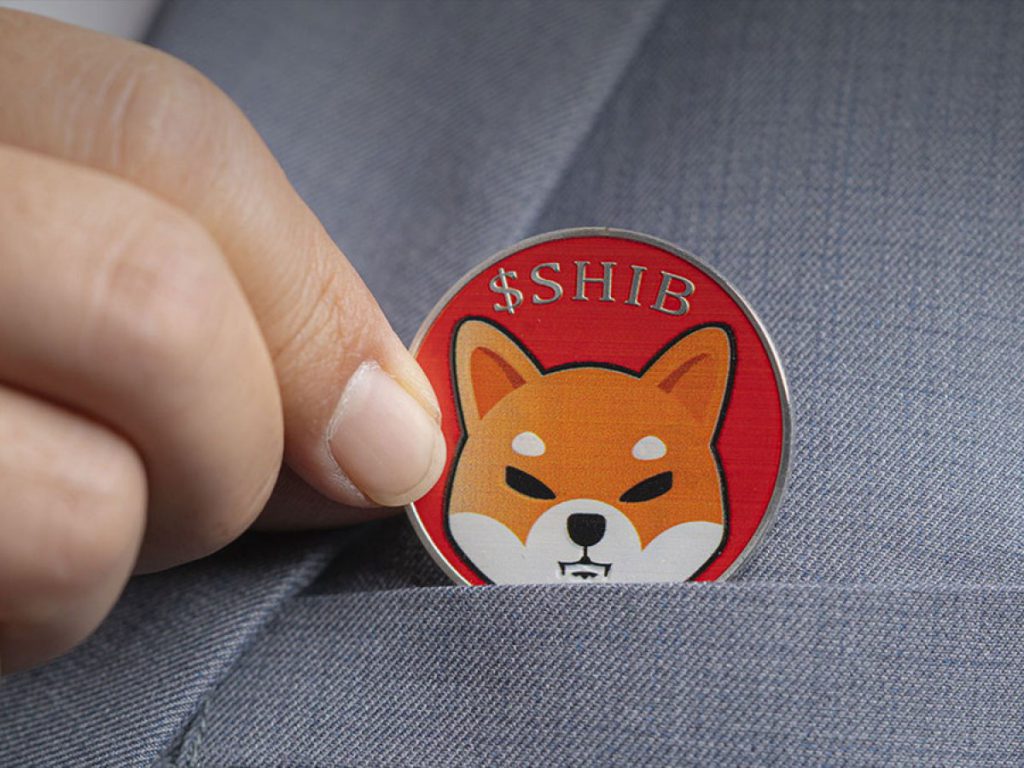 Also Read: Shiba Inu Forecasted to Rise 650%: Here's When
If users invest $10 in SHIB today, they will be able to purchase around 1.373 million tokens. Likewise, accumulating a billion SHIB tokens is also fairly cheap because users will have to shell out less than $10,000. At the press time price of $0.00000728, an investment of merely $7280 could make an investor a SHIB billionaire. That being said, it is important to note that the Shiba Inu 'billionaire' tag is given to holders based on token accumulation, and not by the 'dollars' earned in value.
SHIB's early investors continue to be in a profitable position. As analyzed in a recent article, a $1,000 investment made in 2020 is worth around $15 million today. Thus, when the bull run sets in in the coming months, SHIB 'billionaires' will likely continue benefiting.
Also Read: Shiba Inu: To Make $10 Million at $0.01, How Much to Invest Now?