Shiba Inu is currently trading with five 'zeroes' in the indices, two weeks after the layer-2 solution Shibarium launched. SHIB is available at a discount as it is moving backward in the charts, opening up a possible entry position. The token is now moving in the range of around $0.000008 in the charts. It is a low-hanging fruit that's affordable to the average investor. Bitcoin is currently trading at $25,000 levels and remains unaffordable for the average Joe to accumulate.
Also Read: Shiba Inu: How High Can SHIB Go in September 2023?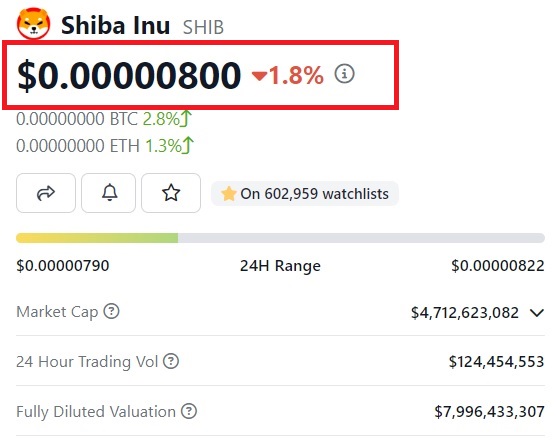 Shiba Inu Millionaire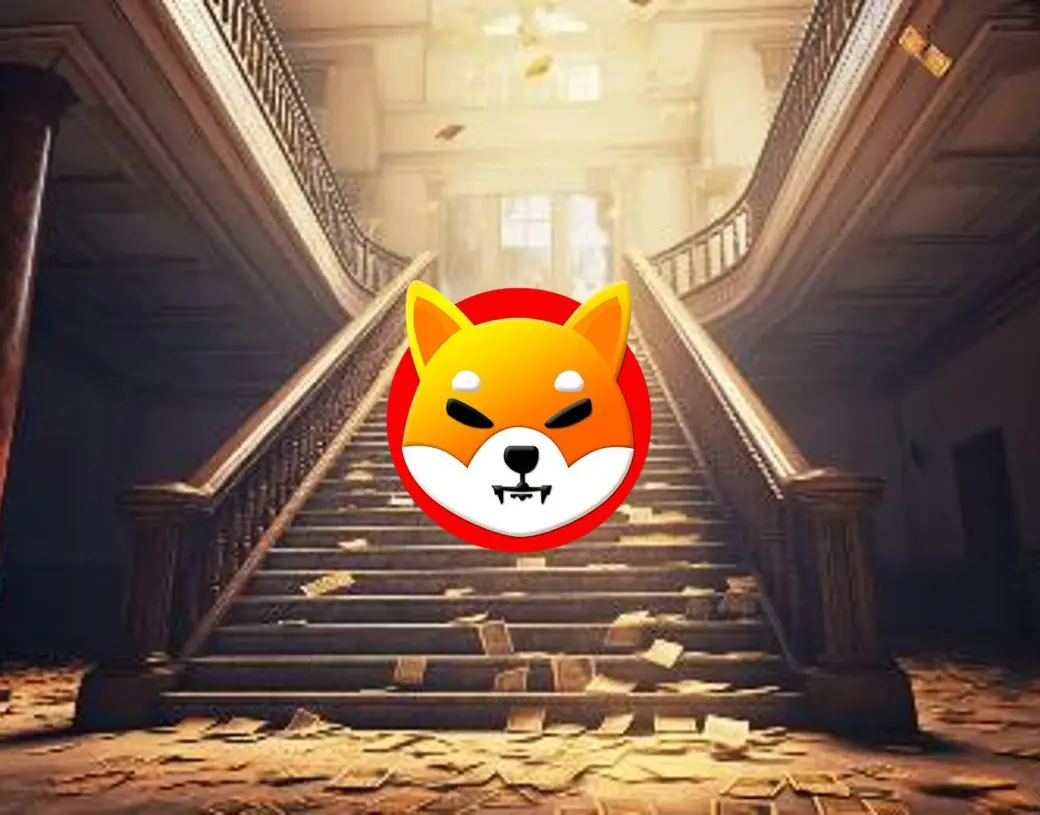 A mere investment of $8 could get investors to accumulate 1,000,000 SHIB tokens today. In case Shiba Inu deletes all its zeroes and reaches $0.01 someday, the same $8 could turn into $8,000. That's an uptick and an ROI of nearly 100,000% on the $8 investment done today.
Also Read: Shiba Inu: When Will Shibarium Kick-Start a Rally for SHIB?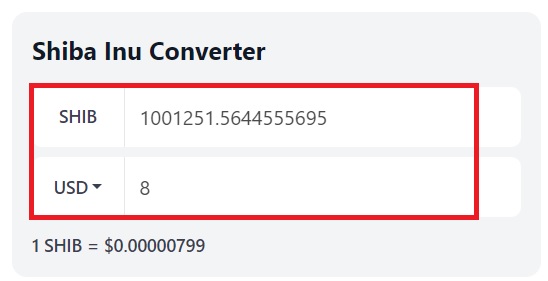 Additionally, a $80 investment in SHIB today could fetch investors 8 million tokens. Therefore, if Shiba Inu reaches $0.01 someday in the future, the investment could balloon to $80,000. While all these are small gains and not life-changing gains, here's how one can aim to make $1 million.
Also Read: Shiba Inu: Investor Tests Shibarium, Here's the Speed, Cost & Much More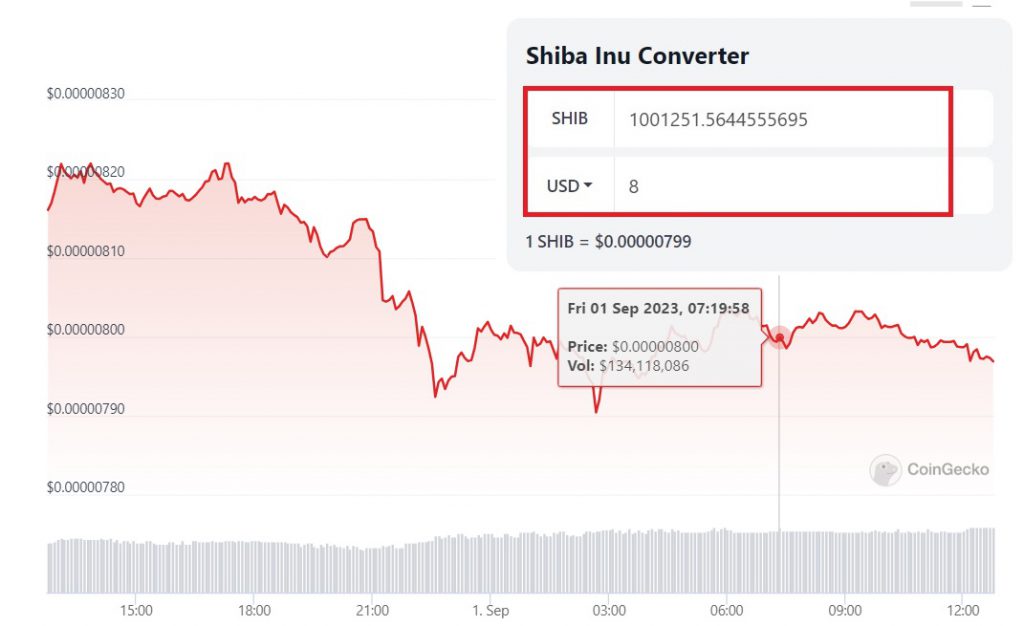 To reach the sweet spot of $1 million, an investment of $800 made today gets users to accumulate 100 million SHIB tokens. The day SHIB hits the magical number of $0.01, the $800 investment turns into $1 million in profits.
Note that the Shiba Inu 'millionaire' is considered through token accumulation and not by the 'dollars' earned. However, if the markets recover in the coming years and kick-start a bull run, the two might overlap, and eventually, the tokens could turn into dollars. That's a long way off from today, and it might take years or decades to reach there. There is no guarantee that SHIB will reach the $1 milestone in a short or long timeframe.