Shibnobi, the market's 2900th ranked crypto has been skyrocketing in value over the last few days. However, its jump over the past day has been the most impressive, for it appreciated by close to 50%.
This means if you had invested $1000 in Shibnobi 24-hours back, you would already have unrealized gains worth $500 by now. Well, the numbers are definitely impressive, considering the state of the broader market.
For context, most large-cap coins have been moving horizontally on their respective price charts and have either inclined or declined in the 1%-3% range in the 24-hour time frame. Quite parallelly, the global crypto market cap has also merely witnessed a 1.99% rise over the past day.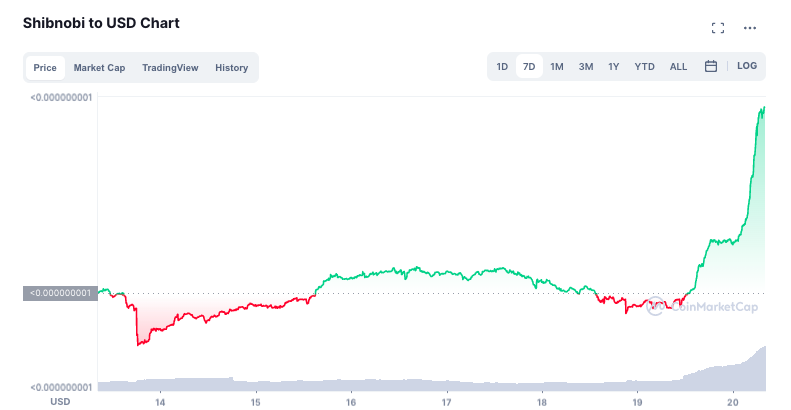 Contributing factors
Well, SHINJA getting listed on Bitmart has been one of the major factors that have contributed to the coin's recent growth. The said CEX onboarded the coin at 5:00 AM EST yesterday. Following the listing, Shibnobi has been the top gainer on Bitmart, making a gawk-worthy debut on the platform.
Interestingly, the coin witnessed a similar incline in price when it was listed on HotBit in early December.
As per CoinMarketCap's data, the cumulative volume of the coin across all exchanges also witnessed a close to 360% incline in the past 24-hours, totaling $7.213 million. Such a massive jump when combined with the late price action together implies that the community's interest with respect to Shibnobi has been brewing.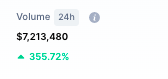 Interestingly, the coin has been becoming less concentrated in the hands of the top HODLers, making its distribution gradually organic. This means that the top addresses are losing their price-manipulation power.
So if new addresses keep stepping into the arena, Shibnobi's distribution would end up becoming even more even going forward. In effect, the price would then solely be dictated by the collective demand, supply factors.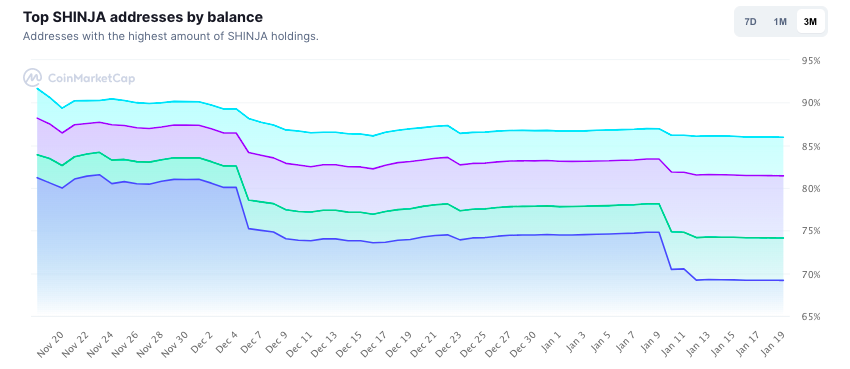 The coin also has the community's back. With over 46.5k tweets, #SHINJA was trending on Twitter in India at the time of writing. In fact, it had noted similar numbers in the States too and has been one of the most widely discussed topics on social media of late.

So, unless and until things cool down and the community euphoria fizzles out, Shibnobi would likely be able to continue making strides on its price charts.