The crypto space is becoming more and more competitive. At least six blockchain networks will go live in the next few months. They will join more than 50 layer-1 mainnets that are already in use. However, Solana's (SOL) founder, Anatoly Yakovenko, does not seem worried about the growing competitiveness.
Yakovenko says that none of the other projects are as fast as Solana (SOL). He added that SOL handles more transactions, and has many more nodes than the competition. Furthermore, Yakovenko gave examples of other layer-1's moving from their own networks to the SOL network, such as Helium and Render.
Last month, Helium began its move to the SOL network, forgoing its own infrastructure in favor of what it referred to as a more stable home. On the other hand, Render, which was previously on Polygon, switched to Solana last week, citing faster speed and security.
Will Solana remain unscathed among the heavy competition?
The SOL ecosystem took a heavy blow when FTX collapsed. The asset fell by more than 60% in less than three days. Regarding the fall, Yakovenko says that FTX had an "outsized kind of place in the marketplace." The exchange was building a lot of applications on the SOL network, and its demise "created this massive hole."
However, SOL remains one of the fastest blockchains out there. According to Solscan, SOL's current transaction speed is 4234.78 transactions per second. Meanwhile, Ethereum (ETH), the second largest crypto project by market cap, can do about 30 transactions per second. The difference is pretty significant.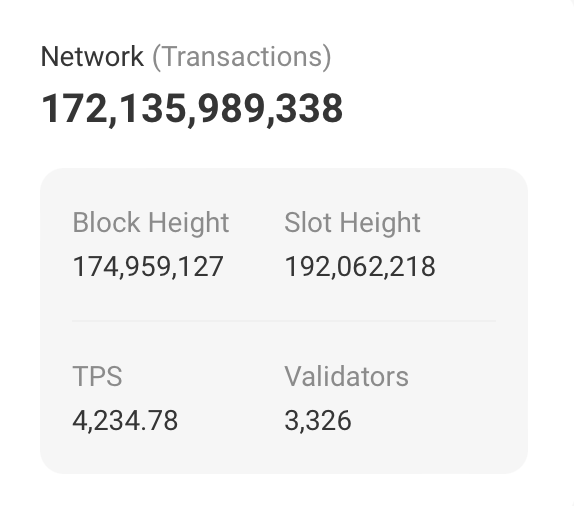 Furthermore, according to Nansen, Solana had the second-highest number of on-chain active addresses in April. Although the number was 12% less than that in April, it was still enough to outshine the likes of Ethereum (ETH) and Polygon (MATIC).
At press time, SOL was trading at $22.28, up by 3.9% in the last 24 hours.