Just like most cryptocurrencies from the market, Solana had a fruitful January. In just the first three weeks of this year, the asset's price inclined by more than 170%. However, right after, SOL applied brakes.
Over the past few weeks, Solana has been consolidating in the range between $18.6 to $26.6. Several attempts in mid-February were made by the Altcoin to break above the roof the said range, but every time, it was shot down.
Post its last futile attempt towards the end of last month, SOL embarked on its downtrend. Since then, the asset has lost ~22% of its value. At press time on Monday, SOL was trading at $20.7, below all its crucial exponential moving averages on the daily chart.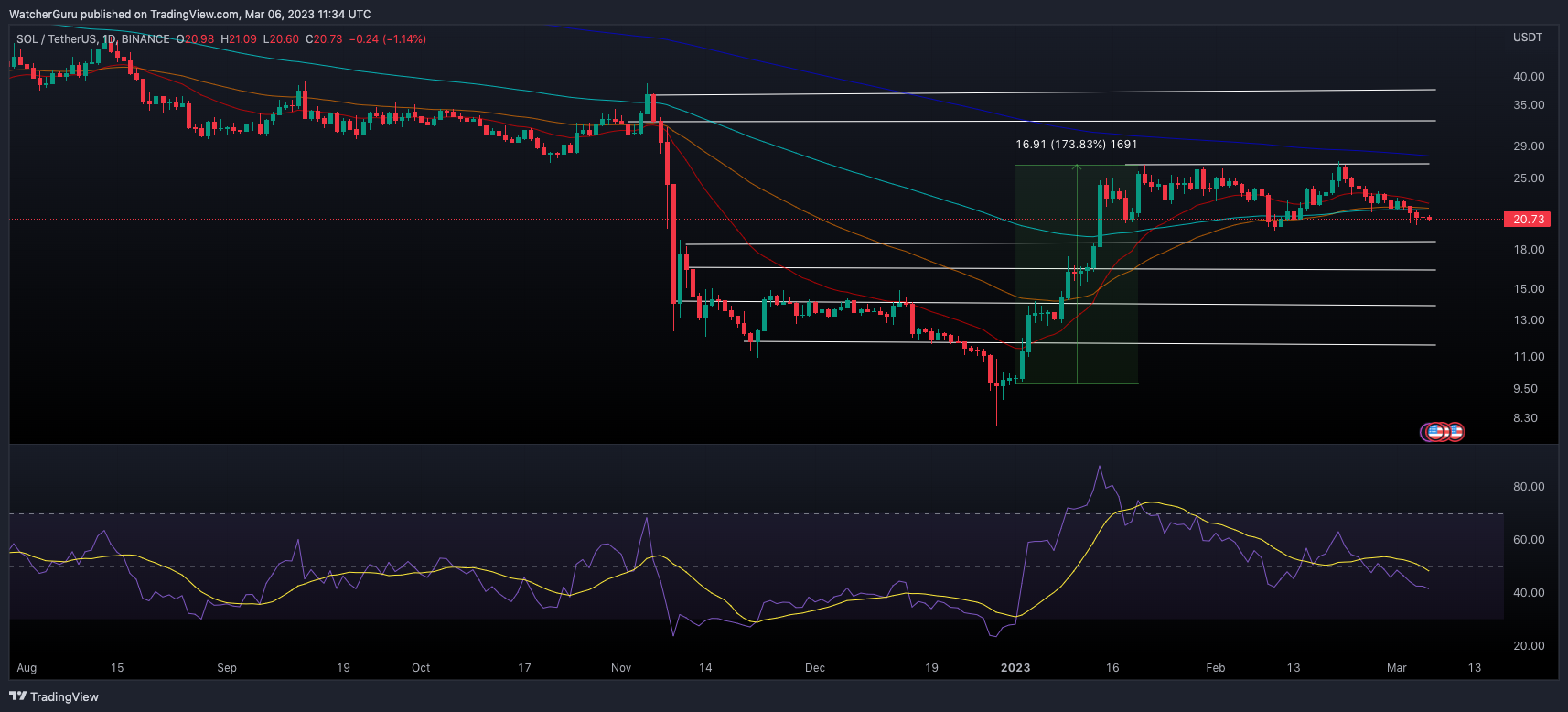 Also Read: Here's How Ethereum Cardano, Solana & MATIC Are Facing the Crypto Crash
What is curtailing Solana's price?
With the RSI consistently dropping over the past fortnight, it can be contended that buyers are currently steering away from the Solana market. At press time, this indicator was hovering below its simple moving average, around its Jan. 2, 2023 lows.
Furthermore, the number of active addresses on the Solana network has been on the decline over the past few weeks. From a high of 566.84k in mid-January, this metric's reading has slashed down by more than half to 242.96k already.
Simply stated, an address is considered to be active when it becomes a direct participant in a successful transaction. Conventionally, the higher the number, the better, for it hints towards refining participation by traders/investors. Effectively, the ongoing downtrend ain't encouraging and is perhaps playing spoilsport by curtailing Solana's price from rising further.

Also Read: Solana CEO 'explains' 20-hour Outage: SOL Drops 15% Weekly
Furthermore, the social sentiment associated with SOL has also been dented. According to data from LunarCrush, Solana's social dominance and engagements have dropped down by 36% and 24% respectively over the past week. Parallelly, the "bullish" sentiment has also been eroding. In the one-week timeframe, the same has dropped by 37%.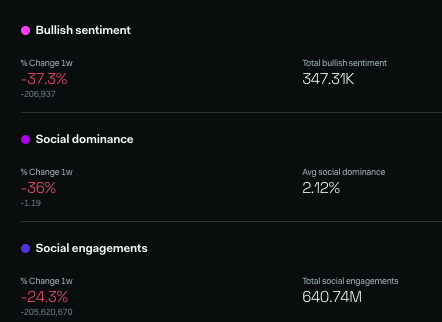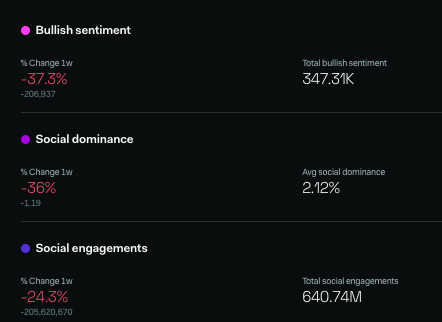 Thus, only when improvements are noted on these fronts, Solana would be able to organically recover and climb up on the price charts. When the momentum flip happens, market participants can keep an eye out on levels around the current EMA cluster, $26.6, $32.7, and $37.7 over the mid-term.
Also Read: Solana, Cardano, Avalanche, Aptos Don't Have a Future: Polygon Co-Founder