Solana (SOL) has emerged as a standout performer, recently reaching a new yearly high following a staggering 13% daily surge. The blockchain network has exhibited an impressive 30-day return profile, boasting over a 170% gain. Although SOL touched a 2023 peak on Nov. 10, its price still lingers at approximately four times below its all-time high of $259.96.
Notably, Solana's meteoric rise has outpaced other major cryptocurrencies. This exceptional growth is attributed to various factors. This includes increased user activity and the success of decentralized applications (dApps) like Jito.
At press time, SOL was trading at $65.40 with a 13.6% daily rise.
Solana's Surging Growth:
The driving force behind Solana's recent price surge lies in its growing user base, fueled by the success of Jito. This is a top-performing decentralized application on the SOL blockchain. The liquidity staking platform has played a pivotal role in attracting users, contributing to SOL's daily active users hitting the 2023 high, reaching an impressive 200,000. Concurrently, SOL's revenue has surpassed $1 million in the last 30 days, reflecting a substantial 78.2% increase.

Jito's success on the Solana blockchain has become a key catalyst for the platform's overall growth.
Also Read: Solana Price on Black Friday 2022
Cathie Wood's Endorsement:
Solana's momentum received a notable boost when ARK Invest CEO Cathie Wood commended the network's efficiency and cost-effectiveness. Wood, in a CNBC interview, made these statements. She praised SOL as a major infrastructure player in the broader blockchain ecosystem. She also acknowledged its commendable performance in recent market conditions. Notably, Wood highlighted Solana's speed and cost-effectiveness, comparing it favorably to Ethereum.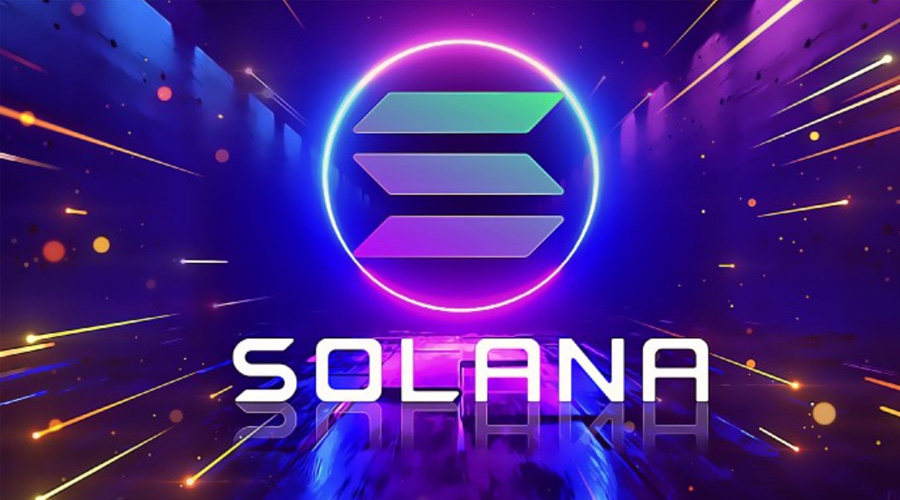 Wood emphasized that Solana is even faster and more cost-effective than Ethereum. She went on to underscore its potential to outperform not only traditional cryptocurrencies but also established blockchain networks. She added,
"Ether was faster and cheaper than Bitcoin in the day — that's how we got Ether. Solana is even faster and cost-effective than Ether"
The endorsement from a respected figure like Cathie Wood adds credibility to Solana's capabilities and may further contribute to its growing popularity among investors and users.
Also Read: Solana: SOL Continues to See Fund Inflows as Price Spikes 36%
Solana's recent surge to a new yearly high is a testament to its growing influence in the cryptocurrency space. Investors and enthusiasts alike will be closely watching SOL's continued growth and development in the coming months.