Like the damage caused by bears wasn't enough, certain whales decided to meddle with the market. The Solana network has been dealing with the fear of the altcoin, SOL going down to zero. Solend, decentralized lending and borrowing platform, has been rolling out numerous proposals to save the network. Earlier today, the platform rolled out its third governance vote titled, "SLND3: Introduce Account Borrow Limit."
Solend's very first proposal targeted the whale that entailed the ability to disrupt the market via liquidation. However, this outrightly hindered the ethos of the DeFi space. Adhering to the backlash, the firm formulated a second proposal that delayed the voting by one day. In its third proposal, the platform focused on introducing a borrowing limit on its accounts.
While liquidity risks continue to haunt the platform, it intends to minimize the maximum liquidation by controlling the borrowing limit. The network elaborated and said,
"The Solend whale situation is continuing to impose a heavy strain on Solend users. Users still can't withdraw USDC, positions collateralized by USDC still can't be liquidated, and there's still a systemic risk on Solend."
According to the latest proposal, every account would entail a borrowing limit of $50 million. Debts over this limit would be eligible for liquidation without paying heed to the collateral value. Once the governance vote falls through, Solend would start with a per-account borrow limit of $120 million. However, with $500K reductions per hour, the limit would decrease to $50 million.
Solend to reduce chances of max liquidation
In addition, the maximum liquidation close factor would temporarily drop down to 1 percent from 20 percent. With this, Solend aims to cap the amount possible to liquidate through a single transaction.
Furthermore, the maximum liquidation penalty for Solana would temporarily dip from 5 percent to 2 percent.
Meanwhile, the platform reached out to an array of market makers to aid in better on-chain liquidity. At press time, 100 percent voted in favor of the proposal.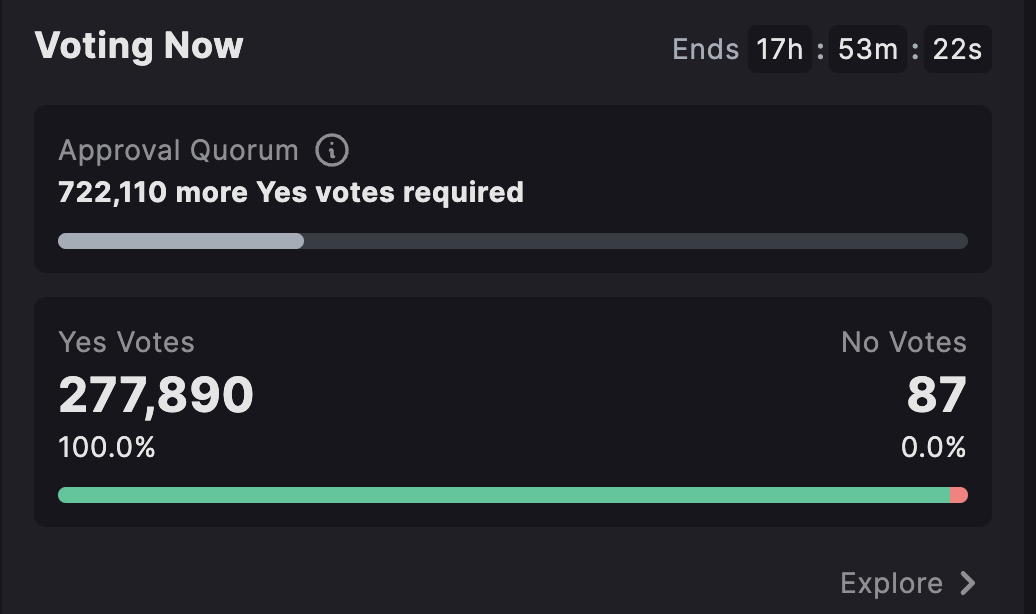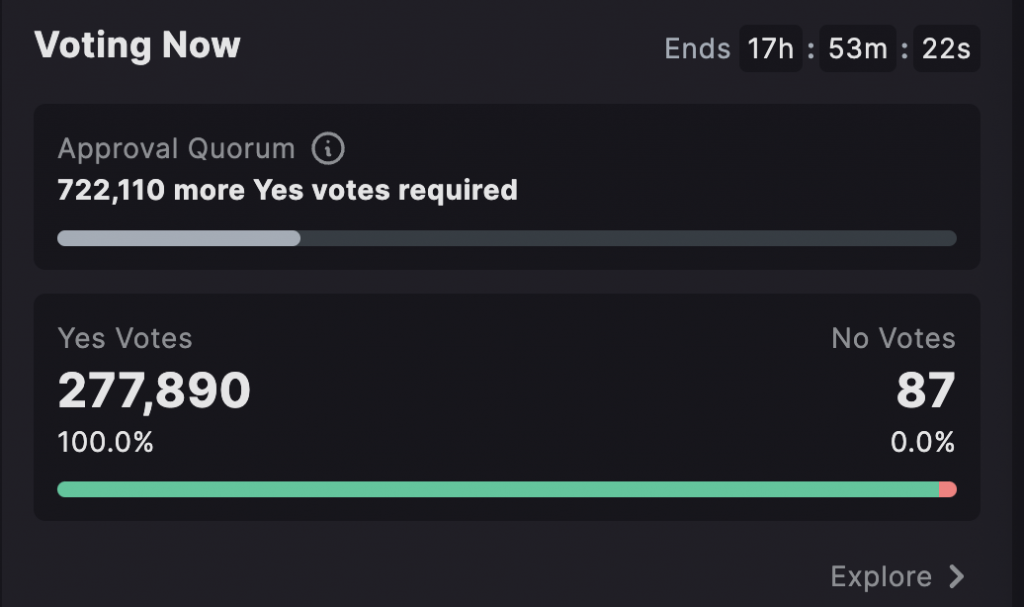 With almost 18 hours left for the governance vote to end, Solend users were urged to reduce their borrow positions.
Additionally, the network acknowledged that users could use multiple Solana accounts to work around the per-account borrow limit. Speaking about the same, Solend said,
"We acknowledge that a user could split their account up to circumvent the per-account borrow limit. This proposal is a temporary solution to mitigate immediate problems and risk, and this problem can be addressed in the future."