The crypto crash of 2022 left a severe scar on the industry. The events that unfolded were unlike anything seen before. Many even compared it to the financial crisis of 2008, with the Terra Network playing the role of the Lehman Brothers. Nonetheless, new projects have arisen from the ashes. One of them is the SquidGrow crypto project.
What's even more interesting is that SquidGrow is the brainchild of Shibtoshi, one of the largest Shiba Inu whales. Shibtoshi created SquidGrow in collaboration with AreDub, a colleague from the whale network. The duo met each other through a whale network group on Telegram.
Shiba Inu is one of the most popular crypto projects and it is exciting to see one of its largest whales come forward with a new project.
What is SquidGrow?
SquidGrow is a new Proof-of-Stake (PoS) crypto project, operating on the BEP-20 blockchain (Binance Smart Chain). The project was launched in mid-June 2022, during the crypto market bloodbath.
As per the white paper, the project is decentralized. The team encourages open communication and holds trust and transparency to the utmost importance.
SquidGrow aims for long-term growth and aims to bring in real use cases. SquidGrow has a total supply of 1 quadrillion (1,000,000,000,000,000) tokens. Moreover, it has an 8% tax on buying and an 8% tax on selling. Taxes are directly sent to the liquidity pool to maintain the stability of the project.
The token distribution is divided as per the image below: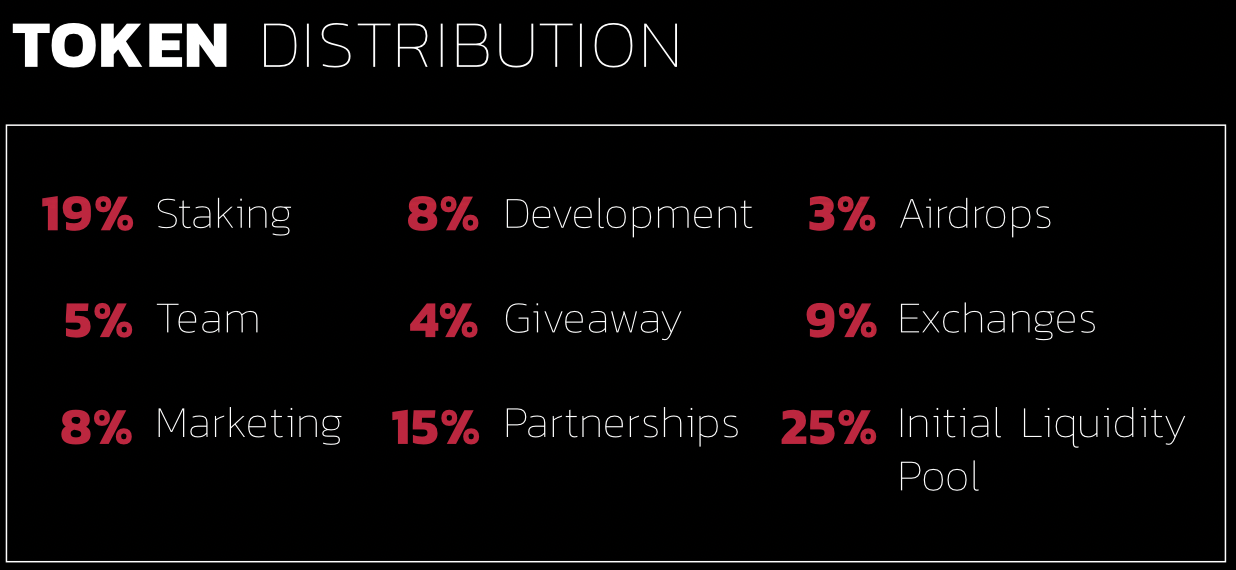 The project also has a roadmap laid in front (as depicted in the image below).

The token is also listed on some popular exchanges such as Bitmart, Mexc, PancakeSwap, Bitrue, and BigONE.
Just another memecoin? Think again
Named after the popular Netflix show Squid Game, SquidGrow is not just another memecoin. In fact, the project has delivered utilities from the get-go. The project has employed experienced developers for its utility aspect.
The project allows users to stake their tokens, with a high annual percentage yield (APY). Staking will reward users with more SquidGrow tokens. Users may stake and unstake their tokens at any time, without any penalties.
Additionally, the project allows liquidity pool (LP) staking. LP tokens can be staked for a much higher APY. At press time, LP staking APY stood at a whopping 500%. Users only need to pair their SquidGrow tokens with BNB via PancakeSwap.
The team is also working on a bridge to Ethereum and will be ready for launch very soon.
Moreover, Shibtoshi has stated that there will be several additional utilities for the project. He said,
"To be honest with you, this will not be the end when it comes to utility for SquidGrow. At this time we do not have any games under development, but nothing is out of the question."
Will SquidGrow "grow" to the moon?
Shibtoshi is a day-one Shiba Inu buyer and has held on to his tokens ever since. Shibetoshi invested $8,000 in SHIB upon launch in August 2020. At its peak in October 2021, Shibtoshi's SHIB was valued at an eye-watering $5.7 billion.
Shibtoshi and AreDub created the SquidGrow project to give investors a safe place to invest in, given the current market scenario. Moreover, they wanted to give people the opportunity to make life-changing monetary gains. Shibtoshi stated,
"Both of us, time and time again, have seen friends lose money in projects where liquidity was pulled, or selling was disabled; all for malicious developers to get rich while everyone else suffers. Needless to say, our entire group was sick of watching others lose money."
For more information, you may visit the SquidGrow website, or read their whitepaper. You may also join their Telegram, or visit their Twitter.
DISCLAIMER: THIS IS A SPONSORED POST