Stablecoin adoption has been gradually rising. In 2022, companies like PayPal and Mastercard settled $1.36 trillion and $6.57 trillion in volume. However, stablecoins collectively fostered $6.87 trillion in transfers. Alongside, Bitcoin comfortably outpaced the volume settled by Visa. Bloomberg Intelligence's Senior Market Structure Analyst Jamie Coutts pointed out,
"Stablecoin adoption growth, which has outpaced Bitcoin and Ethereum in the past two years, is set to accelerate as network effects and big improvements in blockchain scaling lay the foundation for global adoption."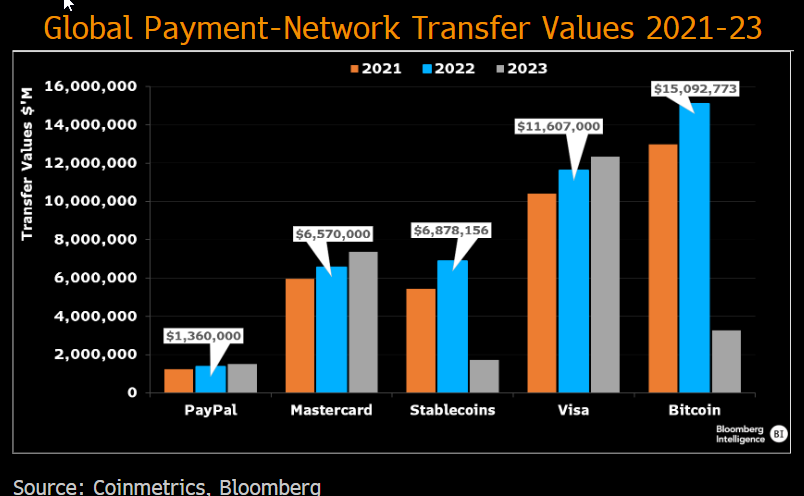 Also Read: MicroStrategy's Balance Sheet Comprises of ~75% Bitcoin
Stablecoin Adoption 'Under the Hood' is Rising
With the collapse of multiple banks in H1 2023, crypto rails' importance was acknowledged by payment providers. But even before that, in 2022, some of these rails moved more value than traditional fiat rails. The performance so far in 2023 has been underwhelming, with volumes dropping 80%. The analyst attributed this to the market's "cyclicality." Even though the stablecoin transaction growth has been exponential, the annual figure is only 0.5%-3% of traditional payment networks, Coutts unveiled.
However, the analyst asserted that stablecoins have become an "indisputable factor" for money in the digital age, and stable issuance is set to "explode." He projected that the number of stablecoin users could overtake Bitcoin in the next three to five years. This potential growth was attributed to the network effects of payment integration with merchant companies like PayPal, Visa, and Shopify, along with product innovations like real-world assets generating yield for stablecoins.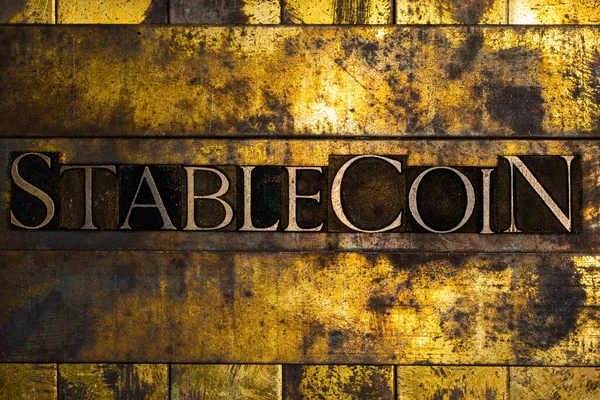 Also Read: FTX Seeks Advice From Mike Novogratz's Firm for Its $3 Billion Crypto
Addresses holding more than $1 stablecoin hit an ATH of 17.4 million recently. Since 2021, these addresses have risen by more than seven times, outstripping Bitcoin and Ethereum's growth. Several companies from the traditional finance space have been integrating stablecoin payments. PayPal recently became the first major U.S. financial company to launch its own U.S. dollar-backed stablecoin. Additionally, Visa and Mastercard are investing in and integrating with open networks. Bloomberg's analyst noted,
"Payments companies that ignore the stablecoin-adoption trend are missing the speed at which scaling improvement is occurring. I expect to see more announcements and innovation from more payments companies in coming months."
Also Read: Crypto SIM Swap Scams Fetch Hackers $13 Million in 4 Months