With the advent of the metaverse and artificial intelligence, NFT took a backseat. The crypto industry did not lose steam while NFTs struggled for quite a bit in 2022. However, it looks like these non-fungible tokens were back in action and the Polygon network seemed to be elevating the adoption around these assets.
According to reports, Nike is launching its first NFT drop on its Swoosh Web3 community platform, which it introduced months ago. A homage to the classic Nike Air Force 1 shoe from 41 years ago, the Our Force 1 (OF1) collection will feature Polygon virtual sneakers NFTs.
Swoosh-ing in Style
The drop will reportedly come in two varieties. The first variant entails Classic Remix sneaker boxes, which include digital renditions of Air Force 1 sneakers made between 1982 and 2006. The second one will have New Wave boxes, which include shoes that were created in 2007 and after. To honor the year of the Air Force 1's introduction, each virtual shoe package will cost $19.82. However, payments in cryptocurrencies for the NFTs will not be accepted by the footwear giant.
This is considered to be revolutionary as a whopping 330,000 Swoosh members have joined in at no cost. The total quantity of Our Force 1 NFTs that can be minted does not appear to have a predetermined cap. The key required to open an OF1 box NFT will be airdropped to randomly chosen Swoosh members by Nike.
Furthermore, on May 8, those participants will have the ability to start minting OF1 boxes. All members of the Swoosh community will be able to acquire OF1 boxes on May 10.
Even though NFT took a backseat, Nike seems to be moving forward with the hope of bringing some fervor back into the market. Looks like Nike wasn't the only one with this quest.
Starbucks to drop second NFT Collection
Starbucks and its entry into the NFT space created quite some buzz. Back when the coffee chain rolled out its first drop, it was sold out in minutes. This further prompted the firm double down.
Starbucks will introduce its First Store Collection on Wednesday, April 19. This collection will consist of a set of 5,000 NFT "stamp" collectibles produced on the Polygon. The NFTs are being sold for $100 each, the same price as the previous drop, which only included 2,000 of them.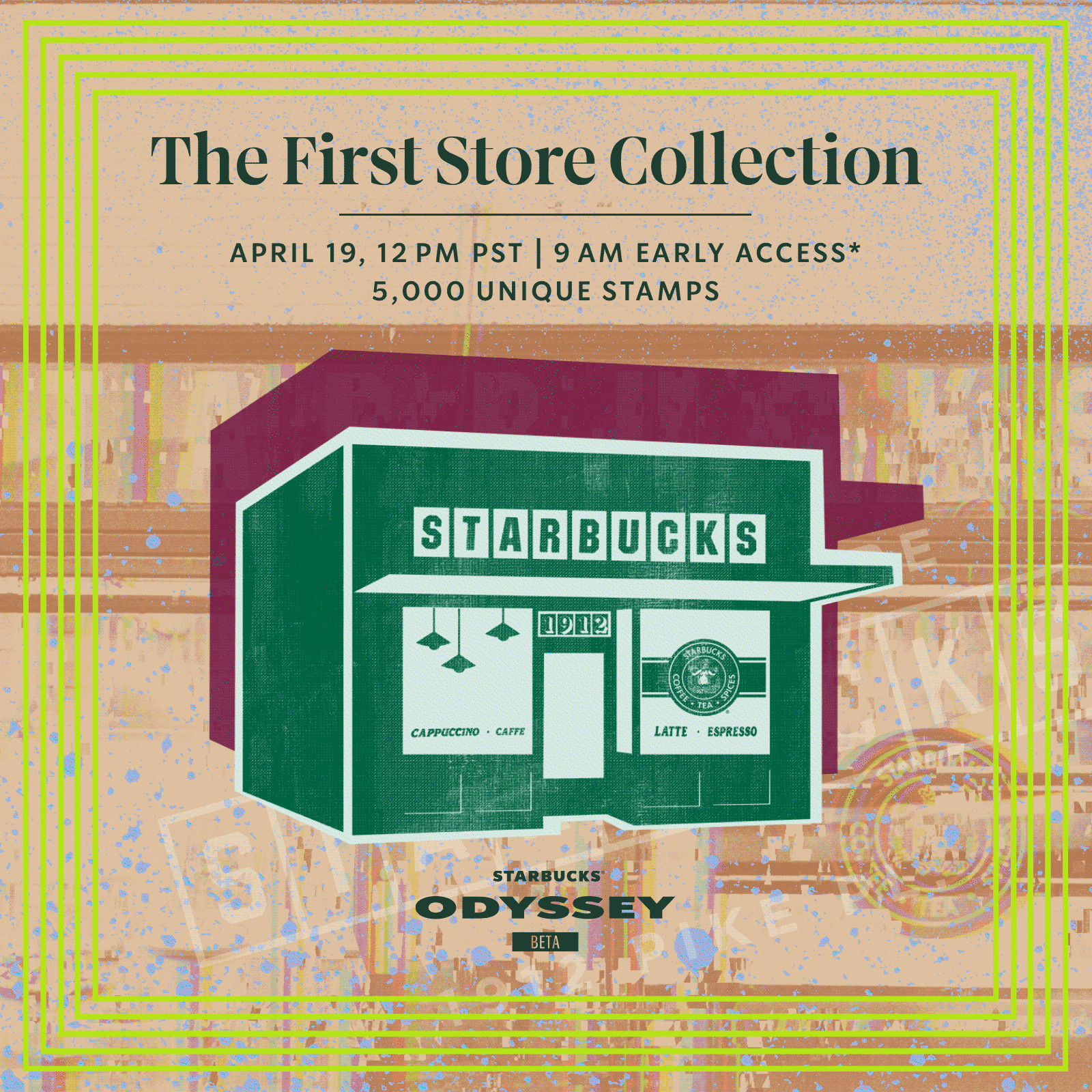 The latest collection has a "multimedia collage of photos, in-store textures, and prominent icons." Each of these NFTs has drawn inspiration from the initial location of the business in Seattle's Pike Place Market.
Additionally, customers who purchase NFTs receive 1,500 Starbucks Odyssey app reward points. On Wednesday, those who already have two Starbucks NFT stamps will have first access to the drop.
Looks like Polygon will soon be leading the NFT space. Not too long ago, the entire ecosystem was surprised when the network recorded a daily trading volume of $11.4 million. With so much in store for the network in the next couple of days, it could bring in a volume of this magnitude once again.