Regardless of how stock markets have behaved this year, CNBC's Jim Cramer believes it could still end the year on a "solid note." Cramer cited technical analyst Larry Williams' data for the same.
Williams compared the Dow Jones Industrial Average's performance in 2022 to that of the blue-chip index in earlier years. He aims to find similarities in stock market behavior. According to Cramer, the analyst discovered that 2022 and 1964, 1962, and 1891 had certain similarities. Additionally, Cramer highlighted that the years that best resemble the current one ended very well.
Cramer stated,
"These historical analogues tend to be pretty hit or miss, but when you look at the years with the closest fit to 2022, the charts, as interpreted by Larry Williams, suggest that the rest of the year's looking pretty darn good."
Cramer showcased the chart which Williams worked on. The chart compares the 2022 stock market movements to that of 1962. And by the looks of it, the two are eerily similar.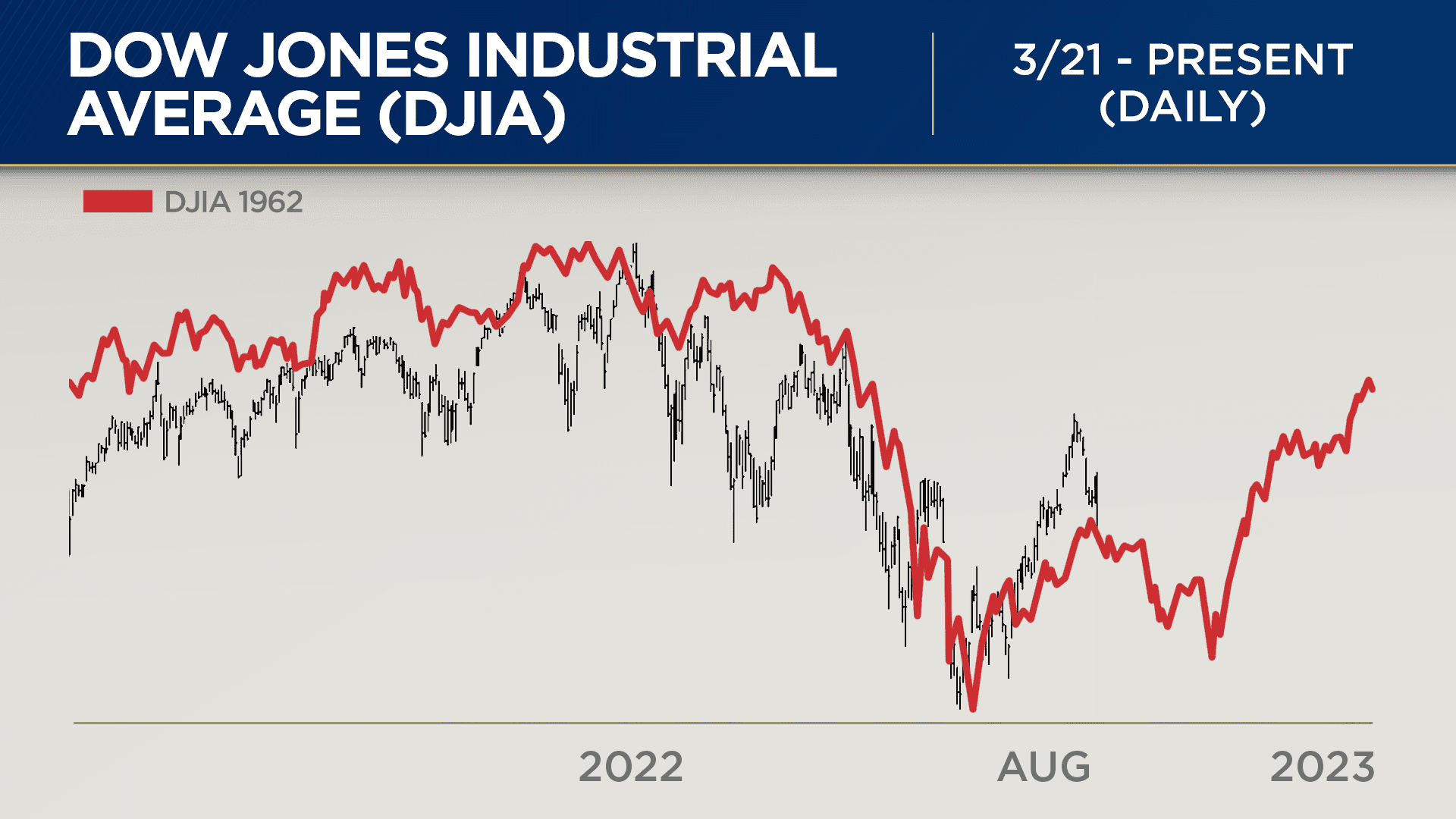 Moreover, Cramer even said that the two charts "might as well be joined at the hip." Furthermore, Cramer stated that the 1962 analogy means that the stock markets could see a "very nice run" in November and December, after some sideways movement in September and turbulence in October.
Bull markets in a slowing economy?
Last Thursday, the "Mad Money" host said that there are some industries he sees as a bull market. This comes even though Wall Street has expressed signs of a slowing economy.
The first of these bull markets, according to Cramer, is agriculture. He says that people always have to eat and that this is not one of those times when farmers over-plant.
He stated,
"I have total faith that next year is going to be super for them."
The second industry Cramer mentioned is auto parts. He said that auto parts are one of his favorite long-term areas, and he is particularly fond of Autozone.
The third industry Cramer sees a bull run in is aerospace and defense, and the CNBC host highlighted Raytheon Technologies as a worthy contender. Nonetheless, he did say that it could be challenging to predict at times because of what went down with Boeing.
The last industry Cramer mentioned is Alternative energy. The recently passed Inflation Reduction Act has clean energy provisions, which will boost companies in the field, Cramer believes.
At press time, the S&P 500 stood at 4,030.61, down by 27.05 (0.67%).