One of the largest cantonal banks in Switzerland, St. Galler Kantonalbank (SGKB), has announced the launch of Bitcoin (BTC) and Ethereum (ETH) custody and trading services. In partnership with SEBA Bank, the financial institution has unveiled its newly devised crypto service offerings for select clients.
Additionally, SGKB announced that it has plans to expand its offerings. Specifically, they have noted that select cryptocurrencies will grow based on increasing client demand. Still, developing crypto dealings for the bank is an important international development for the market as a whole.
Also Read: France, Singapore, and Switzerland's CBDC Experiment Achieves Success
One of Switzerland's Largest Banks to Offer Bitcoin and Ethereum Services
The year for digital assets has certainly been an interesting one. Regions across the globe have pondered developing regulations while more and more traditional finance entities are adjusting their infrastructure to include the growing interest in digital assets. Now, a Swiss bank is doing just that.
Specifically, SGKB Bank, one of Switzerland's largest cantonal banks, has announced it will launch Bitcoin and Ethereum custody and trading services. Moreover, they are set to initially only support the industry's most prominent digital assets. However, they have assured the public that the list of cryptocurrencies it works with will grow based on client demand.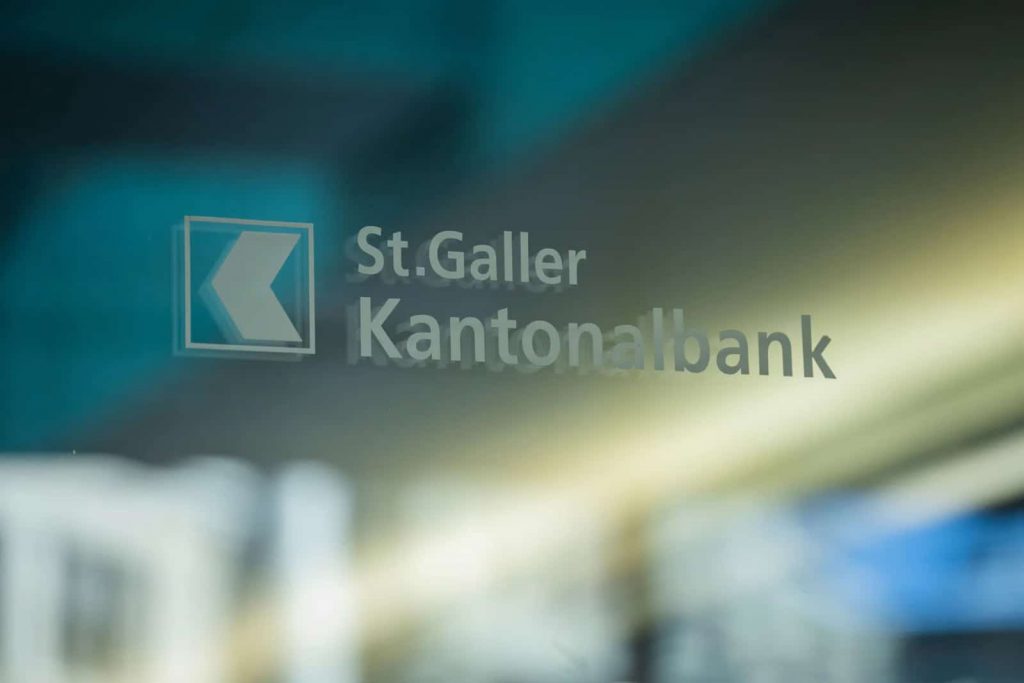 Also Read: Switzerland Considers Nationalizing Credit Suisse
SGKB will work alongside the Swiss-based SEBA bank amid the venture into digital assets. Specifically, the partnership will utilize SEBA's digital asset brokerage and custody operations. Subsequently, the development is the first venture into digital assets that the fifth largest Swiss bank, SGKB, has ever made.
"We are very pleased to be able to support St.Galler Kantonal Bank with our expertise in expanding their services around digital assets," SEBA Bank head of B2B and Custody Solutions, Christian Briere, told The Block. Thereafer, assuring that "other currencies will follow shortly," after Bitcoin and Ethereum.