It's been more than a month since the Terra ecosystem crumbled. On one hand, as LUNA and UST investors were losing their capital, Do Kwon and co. were trying to revive the ecosystem. Several permutations and combinations were tried, but only creating a parallel Classic chain and asking entities to migrate saved the Terra boat from sinking altogether.
In a recent interview with The Wall Street Journal, the Terra exec expressed optimism and asserted that they would bounce back stronger.
"I have great confidence in our ability to build back even stronger than we once were… Many builders are in the process of relaunching their apps on the new chain."
Per the WSJ report, Kwon further "championed" the launch of the new version of Terra, Terra Classic. The state of the underlying token has, however, not been that impressive. From revolving in the $0.00012 at the beginning of the month, LUNC was valued only at $0.0000573 at press time.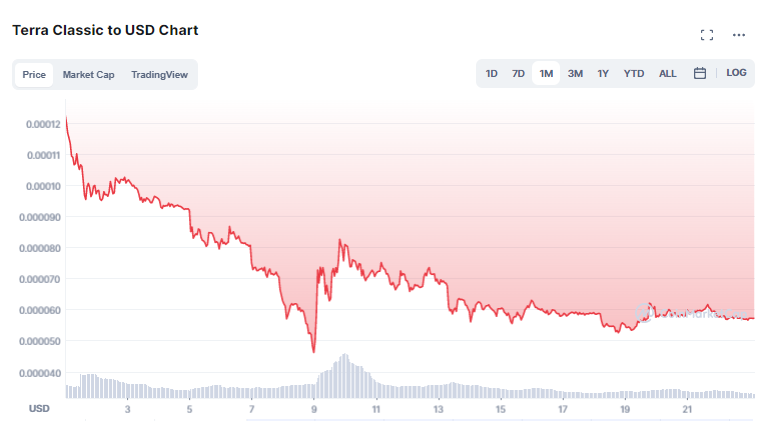 Mati Greenspan, founder of crypto research firm Quantum Economics, openly stated that no one in their right senses would want to divert funds towards the new token post the catastrophe. He said,
"I don't understand why anybody in their right mind would want to invest in Luna 2 after watching Luna 1 blow up so dramatically."
Kwon acknowledged the fact that investors were bearing an unnecessary burden and sympathized with them by stating,
"I've been devastated by recent events and hope that all the families who've been impacted are taking care of themselves and those that they love."
Terra investors are still discontent
Even though respite-providing measures like airdrops had been adopted by Terra, investors continue to remain discontent. Investors have been suing Do Kwon for misleading them. They continue to claim that they have "zero confidence" in the exec or his leadership skills.
Terraform Labs, however, refused to comment on any active investigations. Per WSJ, it just said that it intended to "defend" itself and because the allegations are "meritless."