It's been several months following the downfall of Terra. The dramatic de-pegging of TerraClassicUSD [USTC] brought down the entire network and its investors. Amidst all of this, Do Kwon, the creator of the project decided to escape and hide his whereabouts. While several prosecutors and governments were on the lookout for Kwon, he decided to call police across the globe for a "meet up."
Kwon made a lot of commotion earlier today on Twitter. As was previously noted, Kwon has been sought after by both Interpol and South Korean authorities. The developer of Terra refuted charges of being in hiding repeatedly. Angered by the situation, he made the decision to challenge the police by organizing "a meetup/conference soon" and even pushed them to attend.
The above tweet was soon followed by another one that said,
"For those of you that have been spreading falsehood on the taxpayers' dime, you are invited with VIP honors – will even pay for your plane ticket"
This ended with a "Show up if you dare" message to the police.
The latest series of tweets comes around the same time that Kwon was accused of hiding in Europe. Over the last couple of weeks. The Terra creator reportedly traveled from Singapore to Dubai and has now finally landed in Europe despite his passport being revoked.
Here's how Terra's LUNC has been faring amidst Kwon's travels
After Kwon's departure from the Luna Classic [LUNC] network, it has been emerging as a community-driven project. The developmental side of the project had been taking different turns. Meanwhile, the price of LUNC failed to maintain stable ground.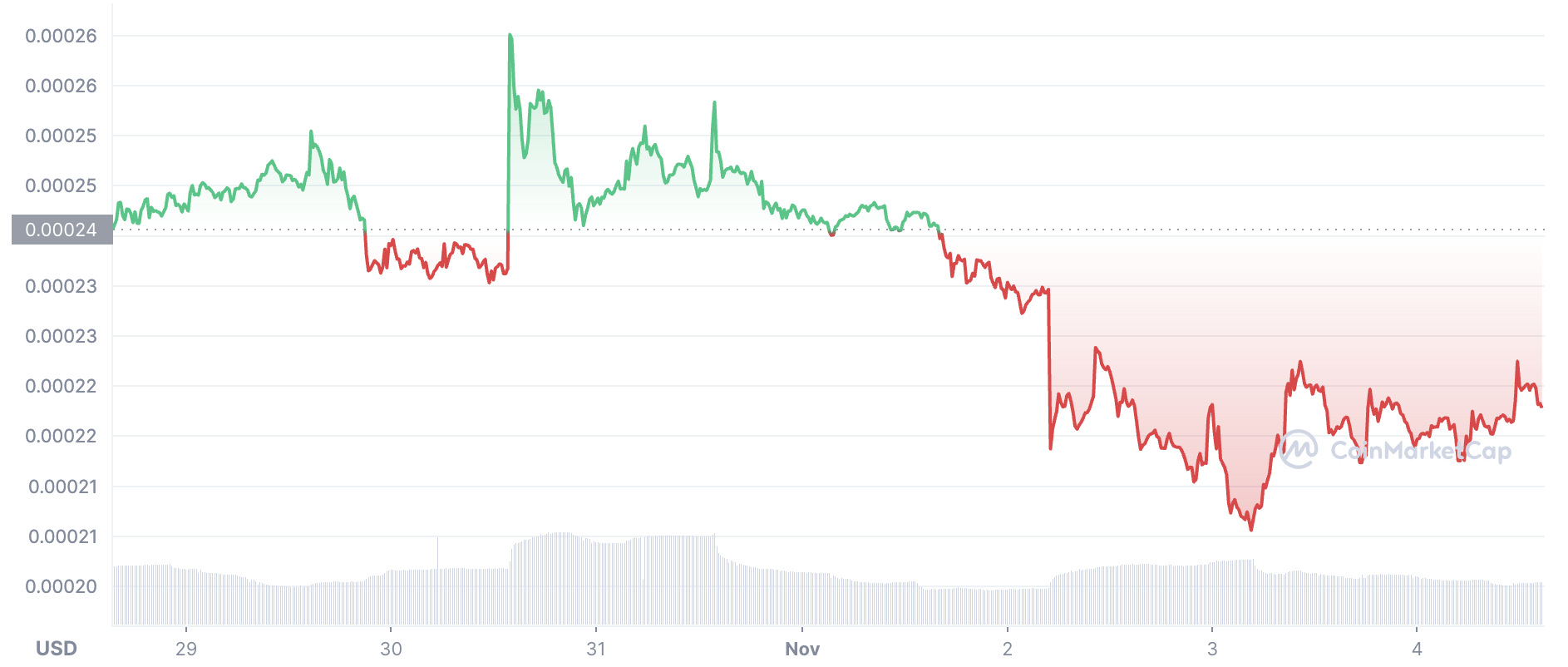 As seen in the above image, LUNC ended October on a good note and began November with a slump. At press time, LUNC was trading for $0.000223 with a 0.80 percent daily surge. However, the asset dipped to a low of $0.0002096 earlier this week.
At present, Terra's LUNC continues to remain 100 percent below its all-time high of $119.18. While attaining this level is nearly impossible, reaching $1 itself might be a far-fetched thought for the asset.