LUNA is in free fall as it sheds almost 98% of its price in 24 hours, spreading fear and uncertainty in the market and among investors. From a 24-hour high of $32.71, LUNA dropped below $1 and hit $0.08384 as per the data by CoinMarketCap.
The LUNA market cap has also dropped by 74%. TerraUSD(UST), which was the third-largest stablecoin, nosedived to 14th rank. UST dropped to $0.68 yesterday and slowly recovered to $0.94 by the end of the day. But it fell dramatically on the second day, rock bottoming to $0.2998, displaying the instability of the stable coin.
Market fluctuations are normal and minor corrections are meant to happen. The entire nature of stable coins is to withstand the market's volatility. But the UST lost its $1 peg and dropped considerably.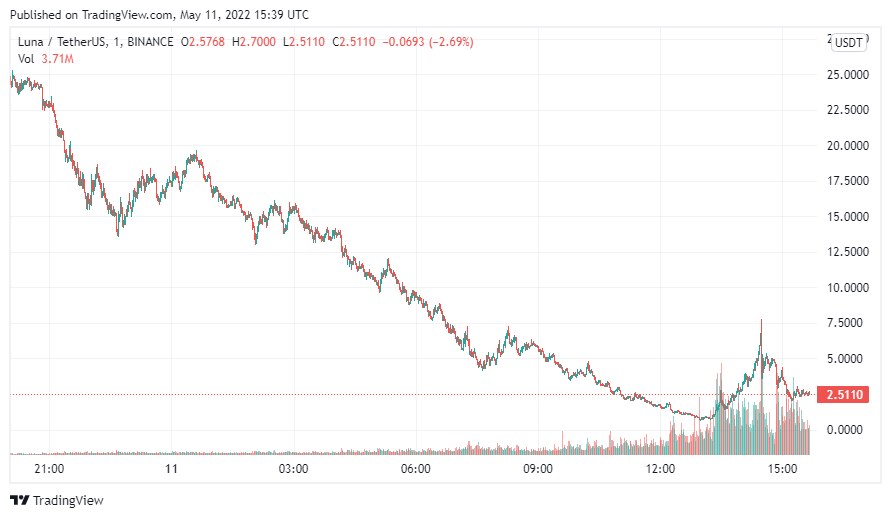 What is the main reason for LUNA's bloodbath?
It all started on May 9 when there was a series of some so-called fishy events circling the UST. Terraform Labs first pulled $150 million in UST liquidity from Curve. A freshly funded address bridged $84 million in UST to Ethereum exactly one minute later, and the Terra ecosystem's stablecoins were dumped four minutes later, triggering a sell-off.
However, CEO DO Kwon defended the company, claiming that they had taken liquidity from Curve in order to put it into another pool the following week. In regards to the sell-off, he stated that 100 million UST were taken to reduce the imbalance and that Terraform Labs had no reason to depeg the stablecoin.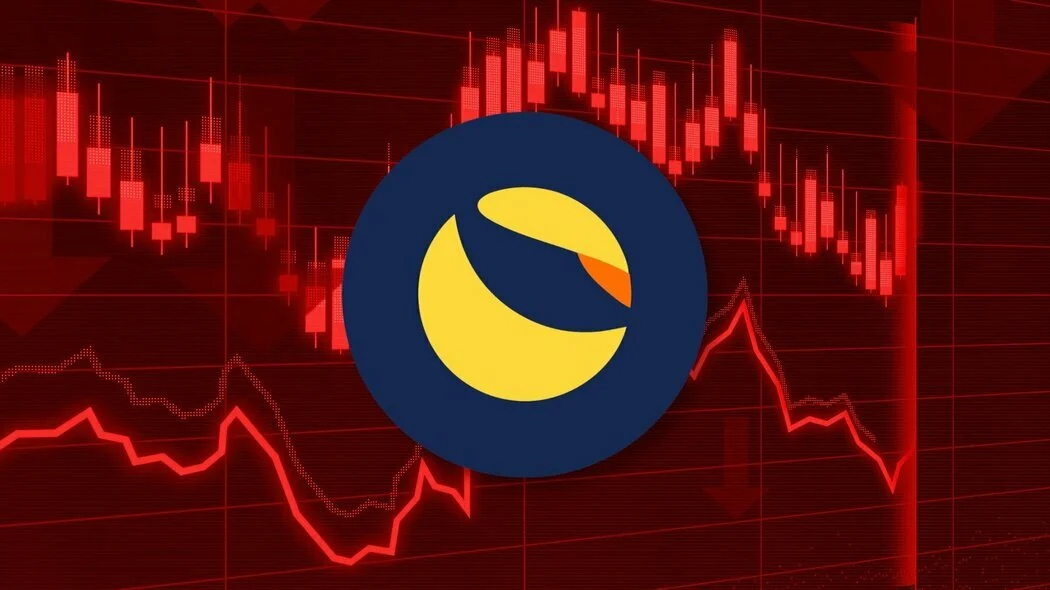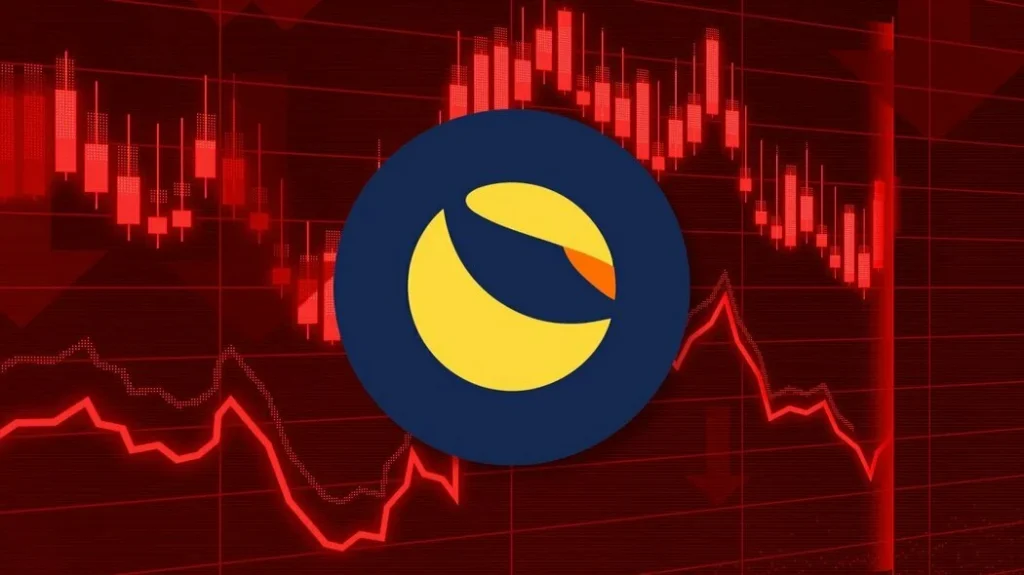 But the justification didn't seem enough for LUNA as it took a major toll on the coin, pushing it from the cliff. The fall in UST affected LUNA the most as it lost more than 98% of its price to trade at $0.8384. The difference is from a 24-hour high of $32.53, leaving the investors baffled and speechless.
LUNA is displaying high volatility as the price fluctuates and is failing to stabilize. At the time of press, LUNA is trading at $2.45. Given that the cryptocurrency had just hit a fresh all-time high of $119.18 a month earlier, LUNA's decline is stunning.
Traders should be able to swap $1 of UST for $1 of LUNA in normal circumstances, but this is no longer available after investors hurried to abandon their positions.
Do Kwon breaks the silence
Through a Twitter thread, Kwon eventually broke his silence. Kwon was ready to divulge his rescue effort, despite the fact that the preceding 72 hours had been "very difficult." Kwon explained the cause for LUNA's huge price decrease, saying,
A massive LUNA sell-off was sparked by money eager to get out of UST. This hastened LUNA's demise even further.
Kwon disclosed in a community proposal pitch that the only option to move forward was to increase the quantity of LUNA minted per day. The staggering fall also concerned exchanges as exchanges like Binance halted LUNA withdrawals.
There appears to be no end in sight as both cryptocurrencies continue to plummet — and with things moving so swiftly, any recovery plan from Do Kwon is unlikely to make investors whole.
While Terra's collapse has sent shockwaves across the crypto community, its influence on Bitcoin has been relatively modest, according to several crypto specialists.